Will Hurd says DOD-VA health record interoperability could set global standard
Electronic health records managed by the Pentagon and the Department of Veterans Affairs are ripe for innovation, the Republican congressman says.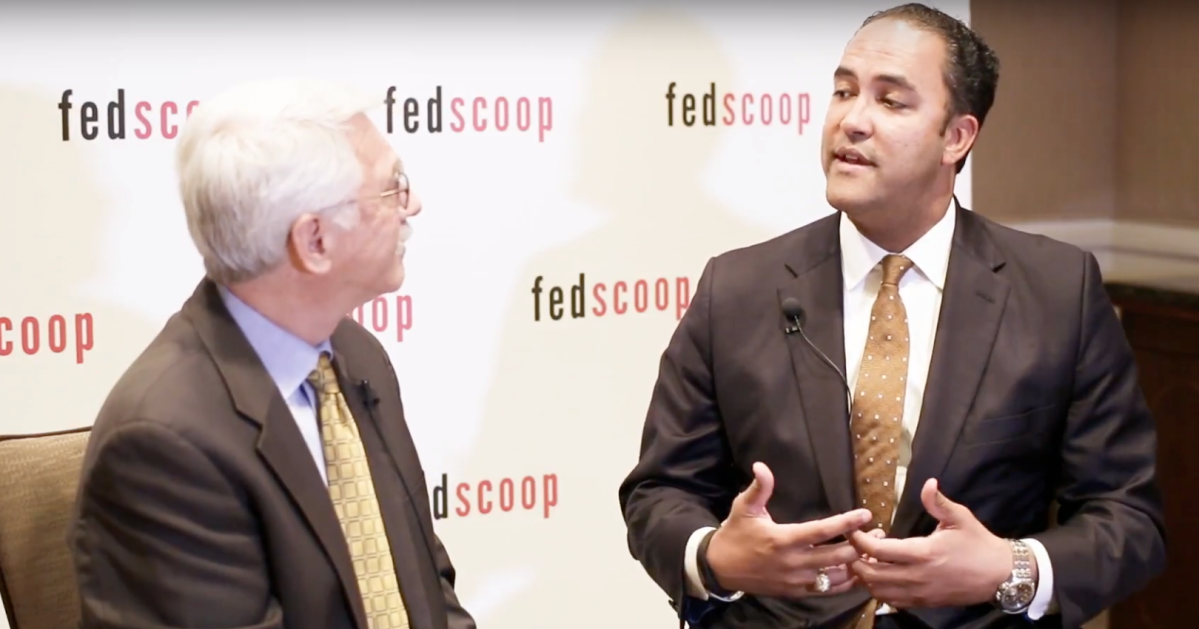 Rep. Will Hurd, R-Texas, believes that if the Pentagon and the Department of Veterans Affairs can reach meaningful interoperability between their electronic health records, it could set a new standard for the rest of the world.
Hurd, in a recent interview with FedScoop, describes true interoperability between the two departments as an area ripe for innovating within government.
"That could be the standard for the rest of the world," he explains. "And we can make sure we can start doing things like virtualized research cohorts, we can keep people alive longer. That's the kind of innovation government can be doing, but we're a long way away from achieving that reality."
Indeed, it's taken the two departments the better part of the past two decades to make progress so that when service members leave active duty, their health records will seamlessly travel with them as they become veterans.
"How do we get to where the private sector is, to be frank," Hurd says, explaining his definition of innovation. "Sometimes we need to raise our gaze … to figure out how we should be providing services to our constituents that they haven't gotten."
Hurd leads the IT Subcommittee of the House Oversight and Government Reform Committee and recently penned the Modernizing Government Technology Act, which passed the House in May and now awaits movement in the Senate.