Rep. Will Hurd survives close midterm race
Gina Ortiz Jones, Hurd's competitor for his seat serving the 23rd District of Texas, issued a concession statement almost two weeks after the midterm congressional election.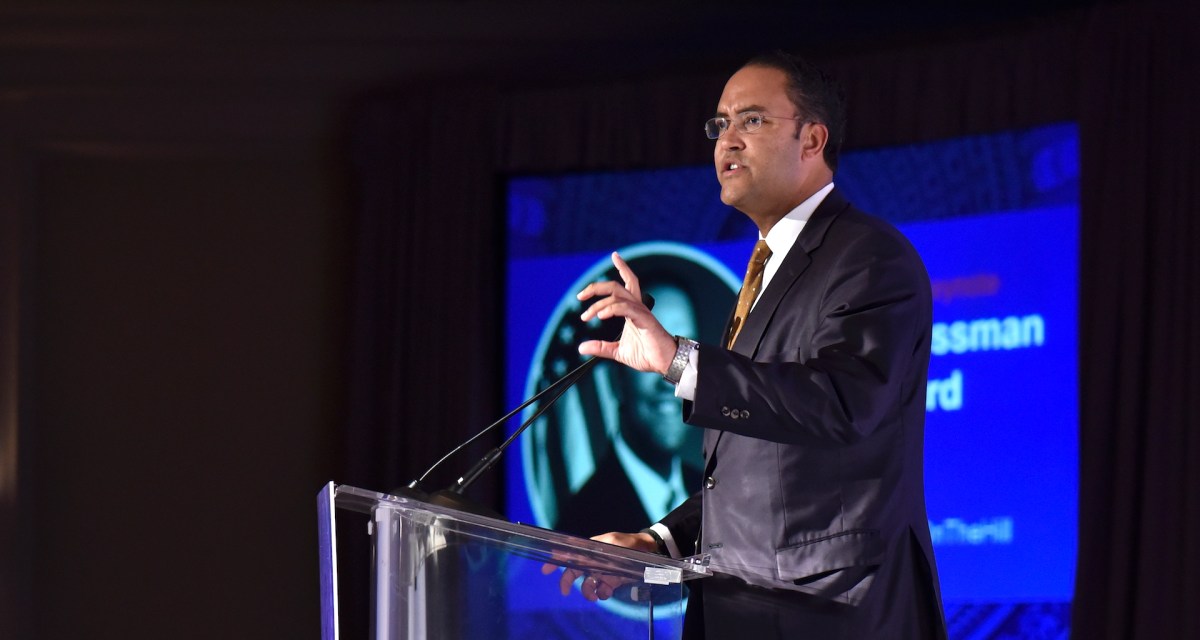 Texas Republican Rep. Will Hurd, one of the preeminent tech-minded lawmakers on Capitol Hill in recent years, will see another two years in the House — though this term will certainly look a little different than his first two.
Gina Ortiz Jones, Hurd's competitor for his seat serving the 23rd District of Texas, issued a concession statement Monday almost two weeks since the midterm congressional election.
"I want to thank my opponent and her supporters for engaging in the democratic process. To thrive, our democracy needs a vigorous competition of ideas, and whether you voted for me or not, I will need your help," Hurd said in a statement. "To the residents of TX-23, thank you for giving me something that hasn't happened in over a decade, the privilege of representing you for a third term. I will continue fighting for you every day in Congress."

Hurd won the race by the slim margin of fewer than 1,200 votes, about 0.5 percent of all those cast. It seemed that Ortiz Jones would call for a recount, which she would have had to fund if she lost. However, after canvassing the district in recent days, she concluded: "we came up short this time."
"I wish Will Hurd the courage to fight for TX-23 in the way in which our district deserves," she said in a statement Monday.
Hurd originally claimed victory on Twitter and at his watch party on election night Nov. 6, despite having just a 689 vote lead at the time.
While he holds on to his seat, Hurd's third term in the House will have a different dynamic from the first two, during which he has served as chairman of the House Oversight and Government Reform Subcommittee on IT. With Democrats taking the House majority in 2019, Hurd will not retain that gavel, and it's unclear who the Democrats might install as chairman and whether Hurd will serve as the ranking Republican.
Hurd's tenure on the subcommittee has been productive. He sponsored legislation like the Modernizing Government Technology Act and oversaw agencies' implementation of the Federal IT Acquisition Reform Act. Those general trends shouldn't change regardless of what role he takes in January when the 116th Congress kicks off.
"I'm proud that my constituents are sending me back to Congress for a historic third term so I can continue my bipartisan work on developing a National AI strategy, strengthening our nation's cyber defenses, improving IT procurement throughout the government and implementing a cyber reserve program to bulk up our talent pipeline of cyber warriors," Hurd told FedScoop.