Will Hurd won't seek reelection in 2020
He'll look for other opportunities to "solve problems at the nexus between technology and national security."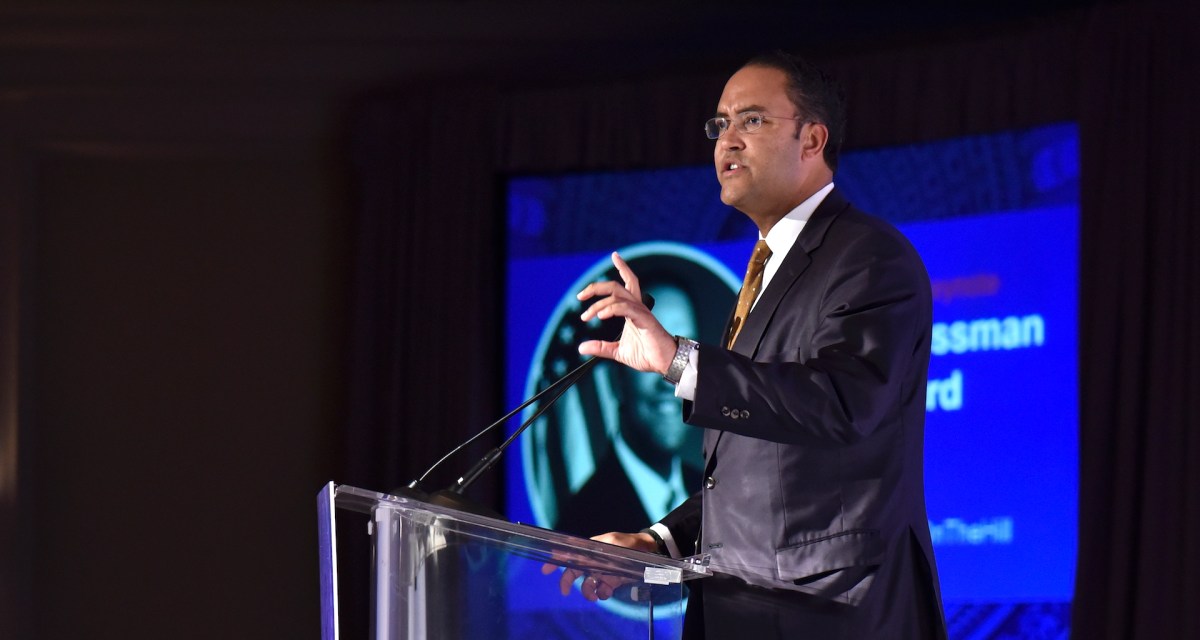 Rep. Will Hurd, R-Texas, known for his leadership on federal IT issues in Congress, announced Thursday evening that he will not seek reelection in 2020.
America is currently facing "generational defining challenges at home and abroad," he wrote in his announcement. "After reflecting on how best to help our country address these challenges, I have made the decision to not seek reelection for the 23rd Congressional District of Texas in order to pursue opportunities outside the halls of Congress to solve problems at the nexus between technology and national security."
The Republican lawmaker and ex-CIA agent has been one of the preeminent tech- and cybersecurity-minded members of Congress during his three-term run in the House. While serving as the chairman of the House Oversight and Government Reform Subcommittee on IT during his first two terms, Hurd sponsored legislation like the Modernizing Government Technology Act and oversaw agencies' implementation of the Federal IT Acquisition Reform Act.
After a very close midterm reelection in 2018, Hurd became the ranking member of the House Permanent Select Committee on Intelligence's newly formed Subcommittee on Intelligence Modernization and Readiness and took a seat on the House Appropriations Committee.
Hurd has continued to play a role in conversations about federal IT, however. In January, he and Robin Kelly, D-Ill., reintroduced their Federal CIO Authorization Act, a bill that would make the federal CIO a presidential appointee who reports directly to the director of the Office of Management and Budget. The legislation has passed the House.
Hurd is the only African-American Republican currently serving in the House.