Will government tech exec departures impact IT modernization momentum?
While the support for IT modernization has been prominent, the agency leadership needed to implement those plans could be walking out the door.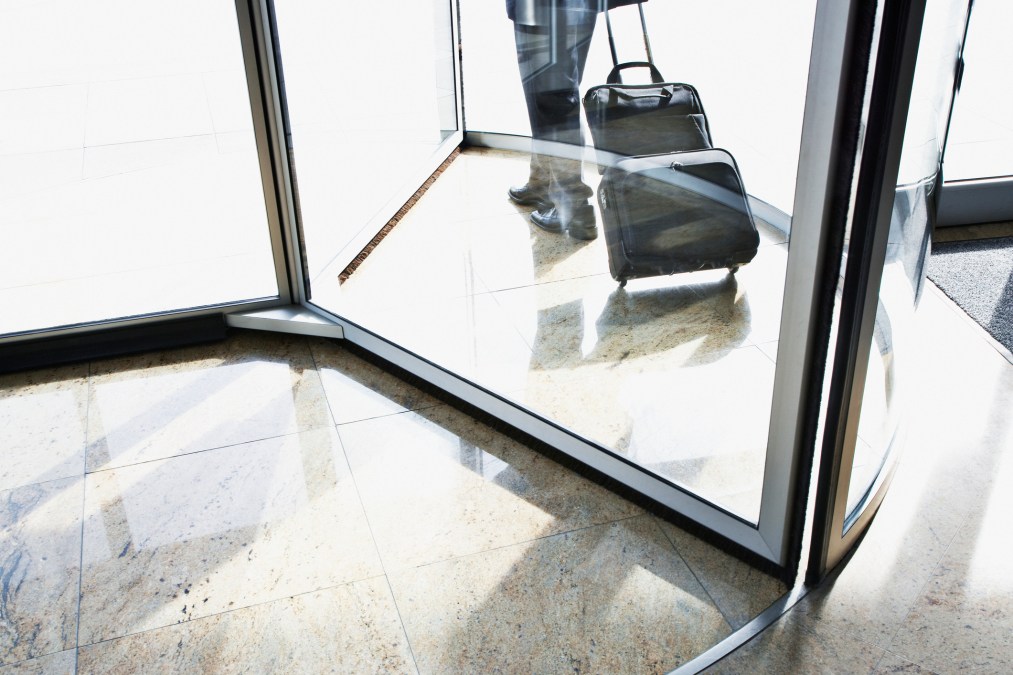 The plan to modernize the federal systems has hit a crossroads.
While the support and legislative momentum for IT modernization have been prominent for much of the year, the agency leadership needed to implement those plans has either not been appointed or walked out the door recently with high frequency.
In the past month, Office of Personnel Management CIO Dave DeVries, Navy CIO Rob Foster, Agriculture Department CIO Jonathan Alboum, Department of Veterans Affairs cloud strategist Roopangi Kadakia and Environmental Protection Agency CISO Sean Kelley announced they were either leaving government or changing roles within their agencies.
Prior to that, Treasury CIO Sonny Bhagowalia was reassigned within in the department, and Department of Homeland Security CIO Richard Staropoli stepped down just months into his role.
Those high-level departures — coupled with the still-plodding pace of administration appointments — could mean that even if IT legislation like the Modernizing Government Technology Act passes, effecting change on the agency level may get a lot harder.
"Right at this moment, nearly half of the cabinet-level CIO positions are either vacant or have someone who's acting in that position," said Mallory Barg Bulman, vice president of research and evaluation at the Partnership for Public Service. "We have a position where the government really needs IT leadership."
The Partnership for Public Service recently released a report, in partnership with Accenture, detailing the challenges facing federal agencies looking to upgrade their IT and tips for how to address them.
Bulman said that having half of agency CIO positions staffed with acting officials instead of appointed ones is akin to having a substitute teacher in the classroom.
"A substitute teacher can implement some of the lesson plans put in place, but can't really drive things in any direction," she said. "I think the government is very much the same position with IT and unlike many other issues, we are actually in a place where both the administration and Congress have made IT modernization a priority."
Sens. Jerry Moran, R-Kansas, and Tom Udall, D-N.M. — co-sponsors of the Senate version of the MGT Act — offered the bill as an amendment to the National Defense Authorization Act to try and fast-track its passage after the modernization legislation has languished in committee for much of the summer.
But in the absence of appointed executives, some officials, like acting U.S. CISO Grant Schneider, have taken on expanded roles. Schneider, who remains deputy U.S. CISO, added the title of senior director for cybersecurity at the National Security Council earlier this month.
The lifespan of the average political appointment is about 2.6 years, which precipitates a churn of strategy and leadership departures that can trickle down to deputy administrator and senior executive levels during a prolonged transition, said Bill Valdez, president of the Senior Executives Association.
CIOs are generally "respectful of the new administration coming in. Even though there were plans afoot, they are going to wait and see what the priorities of the next administration are. Then they can align plans and business operations without missing a step," he said.
In the case of this transition, however, "I think there's a real lost opportunity here," Valdez added. "And when you factor in that this administration has had a difficult time finding senior level political appointees, then you have a real problem."
The problem might not be getting better anytime soon. A recent report from the Office of Personnel Management on Senior Executive Service members leaving their agencies between 2015 and 2016 showed that more than 60 percent cited their work environment — which included factors like political environment, organizational culture, senior leadership and lack of autonomy — as their reason for leaving.
Those factors could be strained further in the budget climate that calls for strong spending cuts for some agencies and a seismic shift in organizational structure for all of them, requiring strong leadership and vision to guide IT strategy as well as the administration's tech agenda.
And while acting tech executives could fill at least part of the leadership vacuum, Bulman cautioned that to foster the collaboration, the administration will need dedicated leaders to carry the vision of the agencies.
"My concern with that is collaboration takes time and working across agencies takes time and really comes down to those relationships," she said. "You want to make sure you have a committed individual who is used to building relationships across the enterprise, who understands their agency as well as other agencies and can really work across government."
When and how the Trump administration finds those people will be closely watched this fall.