Ex-18F Director Aaron Snow joins an old friend at cBrain
Aaron Snow has joined cBrain as chief operating officer for North America, the Danish government digitization and automation firm announced Thursday.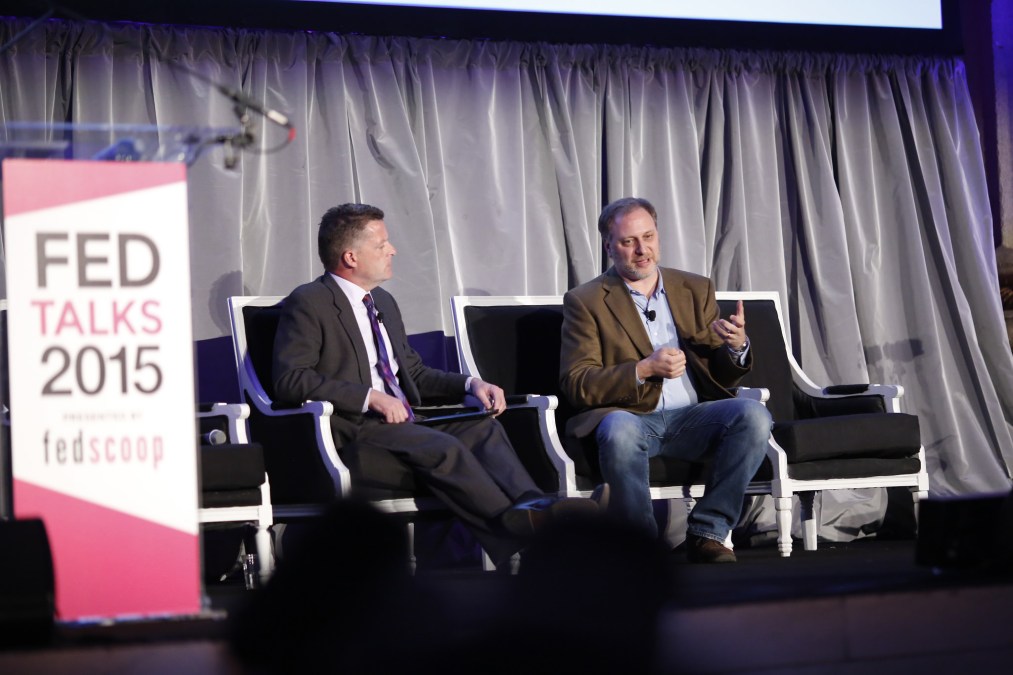 Aaron Snow has joined cBrain as chief operating officer for North America, the Denmark-based government digitization and automation firm announced Thursday.
A former executive director of the General Services Administration's 18F digital services team, Snow follows in the footsteps of his predecessor and fellow co-founder Greg Godbout, who stepped away from federal service in April 2015 to join cBrain.
The company's premier software, F2, was built to support process and workflow digitization for governments of all levels. The North American team also provides modern digital acquisition consulting, digital expert hiring, system asset management and rationalization, and IT policy modernization services.
Snow stepped down as executive director of 18F in October 2016 but stayed on detail at GSA as an adviser to then newly appointed Commissioner Rob Cook, head of the Technology Transformation Service, which houses 18F and other GSA innovation programs like the Presidential Innovation Fellows. At the end of February Snow resigned completely from federal service.
At 18F, Snow said, he valued "team" as the most important thing to success, and that was a major pull for him joining Godbout at cBrain.
"As fellows and at 18F, we were a great complement to each other," Snow told FedScoop. "This was an opportunity to work with somebody I know I work with well already."
It was a natural and timely fit — cBrain was looking to make a "stronger effort in the U.S., to expand," Godbout, who is the company's North America CEO, told FedScoop. His last job in federal service was as CTO of the Environmental Protection Agency.
Godbout said Snow was his first choice to help lead the expansion. But perhaps more than anything, Snow's joining cBrain is an opportunity to continue the work they both started at 18F.
The mission of cBrain, Snow said, "was what I was looking for coming out of 18F — where can I continue to work on the same wide-angled project? And this is a really good home for that."
Godbout emphasized the same to FedScoop.
"We want to be in that space where we're helping to develop a modern and productive public sector … changing the way government works and delivers services in the digital era — a continuation of this digital services movement," Godbout said. "That mission is the same mission we were working for in government, we're continuing it now in the private sector."
Despite all the attention the 18F team and other like the U.S. Digital Service get for their work inside the federal government, Godbout said it's going to take tons of vendor help to scale it.
"This is such a massive transformation — this is not just the same processes that were on paper but in a digital format. This is a new way of thinking, a new was of working, a new day of doing," he said. "You need people on the inside who understand how to be smart buyers of this kind of help. And you need a vibrant community of vendors who can provide those products and services," Snow said.
Plus, "There are things we can do on the outside that we couldn't do on the inside," Godbout said.
As COO, Snow will focus primarily on the state and local level, helping to deliver cBrain's solutions and assistance in a more resource-constrained environment.
"When you think about the interactions you have with your government, most of the interactions you have are actually not with the federal government," he said. "Most are with state and local governments, everyday stuff. And the smaller the jurisdiction, the less likely it is to have the resources and the means to bring on a digital service team. What we'd like to do is try to find ways to replicate that so we can help those jurisdictions accomplish some of the same things."
That work, with different challenges and a "different dynamic money-wise," Godbout said, can help inform the work being done at the federal level, which he leads for cBrain. "You don't have the departments, the kind of depth that the federal government can pull together … just with more financial constraints it's harder at that level, which makes it a good challenge."