ACLU demands Amazon, Microsoft and Google stop facial recognition sales to government
The coalition particularly didn't hold back its thoughts on Amazon's facial recognition work.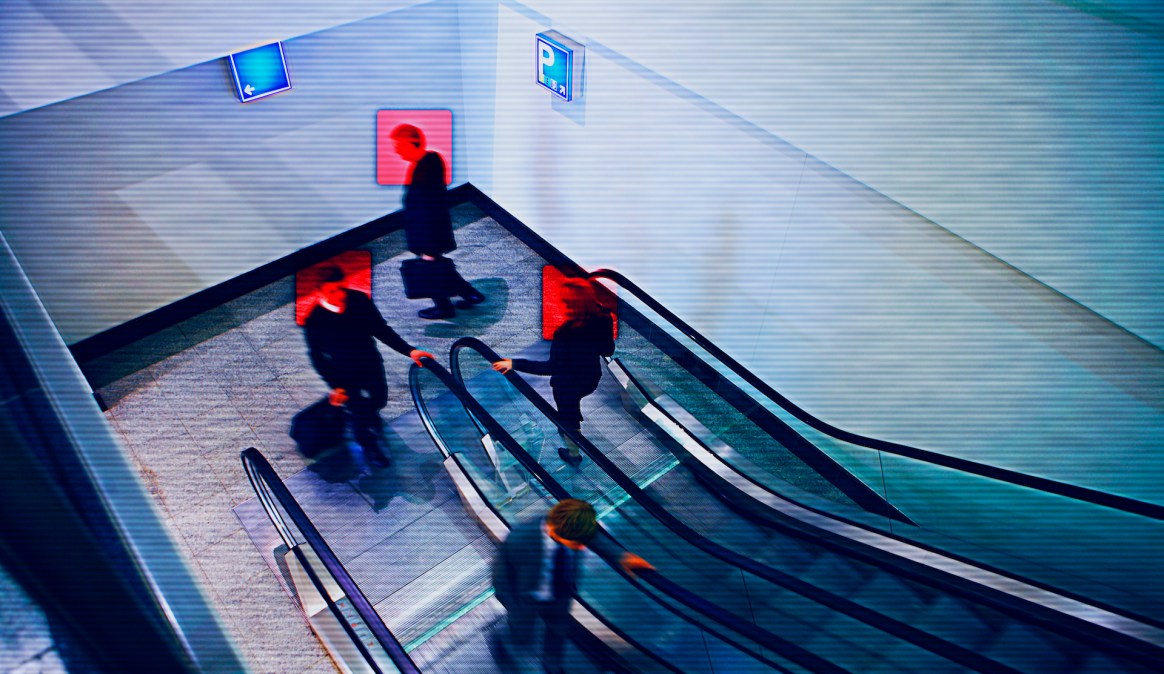 The American Civil Liberties Union, together with a coalition of over 85 racial justice and civil rights groups, is demanding that Amazon, Google and Microsoft stop selling facial recognition software to the government.
The group is concerned that such technology, in the hands of the government, could be used to surveil the American people with a disproportionate impact on people of color. So they're trying to stop this eventuality at its source.
"History has clearly taught us that the government will exploit technologies like face surveillance to target communities of color, religious minorities, and immigrants," Nicole Ozer, the technology and civil liberties director for the ACLU of California, said in a statement. "We are at a crossroads with face surveillance, and the choices made by these companies now will determine whether the next generation will have to fear being tracked by the government for attending a protest, going to their place of worship, or simply living their lives."
This latest news comes at a time when there's a growing focus, in Congress and elsewhere, on the ethical use of artificial intelligence.
The coalition sent separate letters to each of the three companies, addressing company-specific concerns in each. For example, the group has mostly kind words for Google, a company that formulated and released AI "principles" after employee protests led the company to drop out of a Department of Defense AI contract. Google has since turned down government work on the basis of these principles.
"Google has positioned itself as a leader in the field of responsible and ethical artificial intelligence," the letter reads. But the coalition wants assurance that the company will go one step further — "We write today to call on Google to follow its AI principles and fully commit to not releasing a facial recognition product that could be used by governments."
In the letter to Microsoft, meanwhile, the coalition praises company President Brad Smith's proactive acknowledgment of the dangers of AI and facial recognition. However, the group says, the regulations that Microsoft has proposed are "wholly inadequate."
"Microsoft has a responsibility to do more than speak about ethical principles; it must also act in accordance with those principles," the letter states.
The coalition reserves its strongest words by far for Amazon. Unlike Microsoft and Google, Amazon has largely dodged talking about the limits or biases of facial recognition technology, instead reiterating its support for government customers.
"We provide them the tools, we don't provide the solution application that they build," Teresa Carlson, vice president of worldwide public sector for Amazon Web Services, said when asked about Amazon's work with the government last summer. "And we often don't know everything they're actually utilizing the tool for. But they need to have the most innovative and cutting-edge tools they can."
The ACLU and partners are not pleased with this line of thinking.
"Instead of acting to protect against the very real dangers of face surveillance, your company is ignoring community concerns and further pushing this technology into the hands of government agencies," the coalition's letter reads, referencing government agency use of Amazon's Rekognition software. "By continuing to sell your face surveillance product to government entities, Amazon is gravely threatening the safety of community members, ignoring the protests of its own workers, and undermining public trust in its business. Amazon must stop providing a face surveillance product to governments."
This isn't the first time the ACLU has spoken out strongly against Amazon's Rekognition technology. In July the organization published a study in which it used Rekognition to identify members of Congress. The results were eye-catching — 28 sitting members of Congress were falsely identified as individuals who have been arrested for a crime.
The study spurred at least some action — congressional Democrats have sent multiple letters to Amazon CEO Jeff Bezos demanding answers as to whether Rekognition utilizes appropriate controls in order to protect civil liberties.
The ACLU's coalition, similarly, requests written responses from each of the companies.