Air Force gets supercomputing-as-a-service to power weather forecasting
A new Cray supercomputing system will be delivered to Oak Ridge National Lab and offered as-a-service to the Air Force weather forecasters.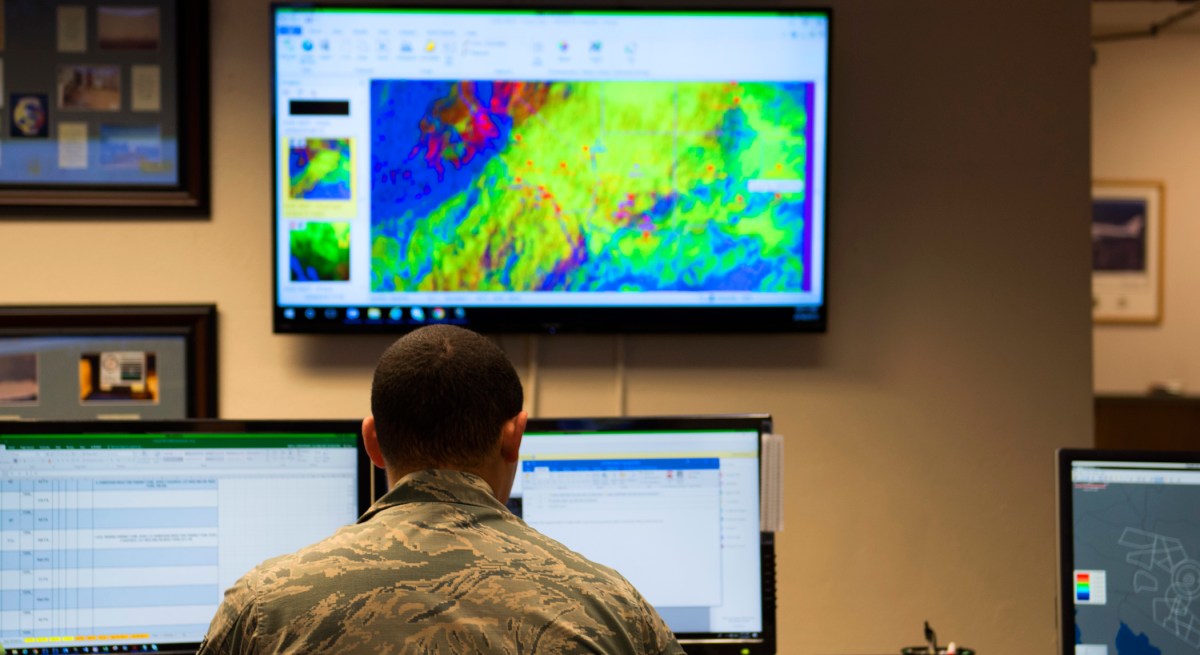 Military weather forecasts are getting a power boost with the help of supercomputing.
The Air Force, in partnership with the Oak Ridge National Laboratory, is acquiring a Cray Shasta supercomputer to add high-performing computing to weather forecasting. The new computational firepower will help fine-tune Air Force and Army predictions on environmental impacts to operations.
The new Cray system, dubbed HPC11, will be delivered to Oak Ridge and then offered as a service for the Air Force's 557th Weather Wing, which provides insights to both the Air Force and Army. The contract is valued at $25 million, according to Cray.
"The system's performance will be a significant increase over the existing HPC capability," Steven Wert, program executive officer digital at Air Force's Life Cycle Management Center, said in a release about the deal.
HPC11 will feature the new "Cray Slingshot interconnect" that the company said will increase numerical computational power for weather prediction. Wert added that the increased power and capabilities will give the military better models on environmental impacts to operations.
The Department of Energy's Oak Ridge lab is a supercomputer hub with other massive systems. The ability to bring supercomputers online has created the ability to offer big data analytics and other processes "as-a-service." That model, where specific duties are tasked out through contracts, has found many other uses in the service as it works to become a "Digital Air Force."
The Air Force has been a leader in piloting the Enterprise IT-as-a-Service approach, where the USAF "leverages" industry to work on enterprise IT service delivery. The model has allowed cyber specialists in the Air Force and other services to focus on more high-stakes tasks while still having quality enterprise services.
The supercomputing system is expected to be delivered to Oak Ridge in late 2019.