Army to kick off IT-as-a-Service procurement with industry day
The service issued a solicitation earlier this month in search of commercial, vendor-owned IT services for its network, end user, and compute and storage needs.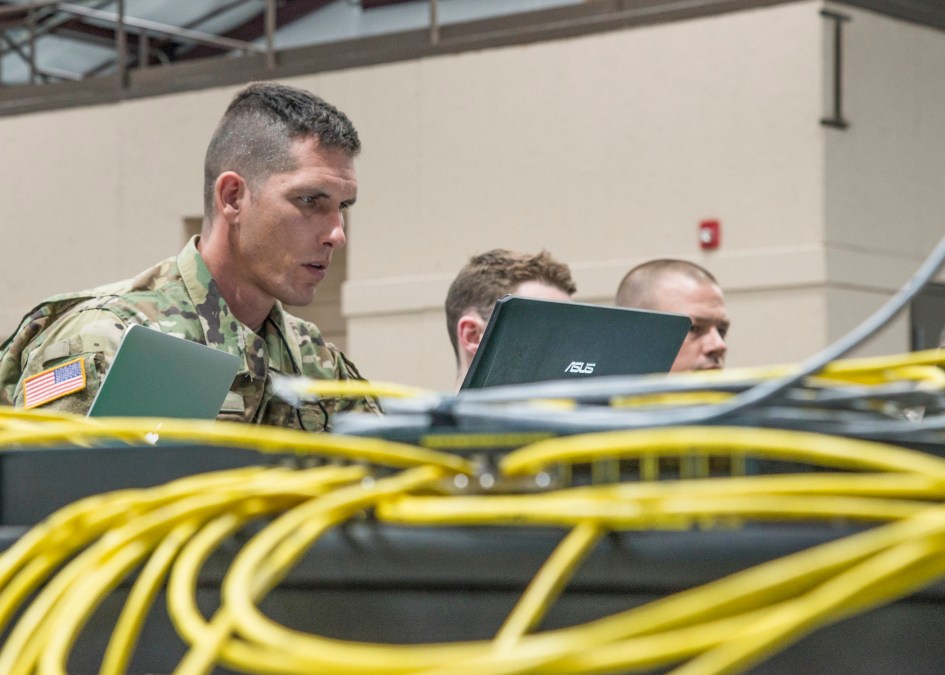 The Army has issued a request for information to help guide its development of an Enterprise IT-as-a-Service (EITaaS) procurement pilot and will host an industry day next month.
The service issued the solicitation earlier this month in search of commercial, vendor-owned IT services, rather than building out and maintaining the tech on its own. The pilot will apply to network, end user and compute and storage needs.
"With the assumption that a wholly service-owned and service-operated model could sub-optimize Army operational readiness, the Army is exploring a new approach for delivering enterprise network and core IT services: Enterprise IT as a Service (EITaaS). The EITaaS pilot will assess feasibility and deploy commercial solutions for data transport, end-user device provision, and cloud services for selected Army installations," the RFI states. "An initial EITaaS pilot will allow the Army to evaluate commercial solutions and their ability to strengthen enterprise IT service delivery, improve user experience and integrate with existing government-only systems, architecture, processes and facilities, while maintaining an aggressive cybersecurity posture."
The Army plans to host an industry day at Fort Belvoir, Virginia, May 7, to provide an overview of the procurement and the planned use of other transaction agreements (OTAs) for pilots to test the concept. Those who wish to attend have until April 29 to register.
Other Transaction Authority (OTA), which has existed for decades but was expanded in the 2016 National Defense Authorization Act, allows the military to grant relatively small contracts for the development of prototypes and then follow on with an additional contract for production if and when the pilot is successful.
During the pilot, the Army looks to conduct "site assessment surveys at three Army installations and the implementation of assessable services at Army Futures Command (AFC) Headquarters in Austin, Texas" in fiscal 2019. If the first pilots go accordingly, the Army hopes to also expand to another two bases in 2019, and five more in fiscal 2020. In total, over the first three years, the Army says it could launch up to 15 pilots at bases of varying sizes.
Army CIO Bruce Crawford broadly detailed the plan in a recent appearance. The Army, he said, will "move from an incremental approach at 288 different posts, camps and stations to more of a prioritized approach at about 50 of our most important and significant readiness-related, power-projection platforms."
Crawford said it would "take beyond the year 2030 if we stayed on the current path to modernize the enterprise," building out Army-owned systems and IT infrastructure, which comes at a massive cost and investment in time.
The RFI echoes the need to divert from that strategy. "EITaaS will leverage industry best practices and capabilities from the private sector to assess whether commercial solutions can provide standardized, innovative, and agile IT services to the Army capable of increasing performance, security and user experience," it says. "Upon successful implementation, EITaaS enables the transfer of government resources to focus on core cyberspace operations, increase readiness and cyberspace effectiveness while enhancing security to ensure successful completion of Army missions."
The Army's EITaaS model of launching pilots sounds a lot like the Air Force's, which also used OTAs to test the concept. It awarded OTA contracts to AT&T, Microsoft and Unisys in 2018 and 2019.