CIO Crawford pivots Army to DevOps to address network woes
The new Army CIO says he hopes to get the service's network acquisition back on track.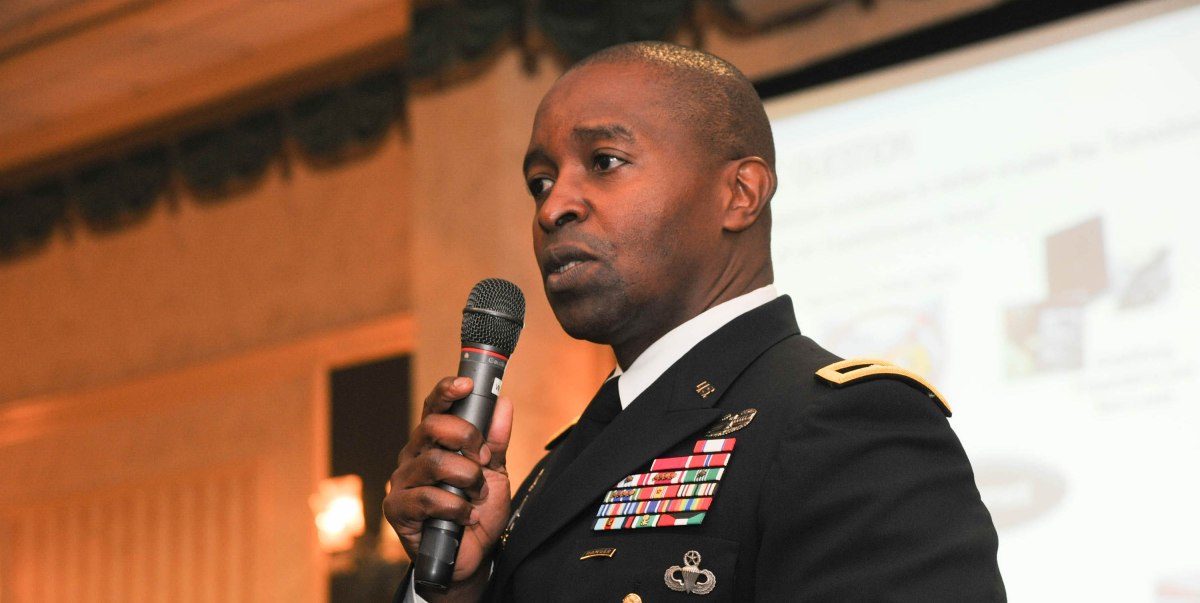 The Army has reached a crossroads with its network modernization — but the service's new CIO thinks DevOps, in the long term, can help it get back on track.
Much to the chagrin of House lawmakers, Army leadership wants to halt spending on key network programs and repurpose those funds — $544.9 million to be exact — toward more immediate needs in its "fight tonight" strategy.
The network the Army envisioned years ago for the modern warfighter, it turns out, "is not the network we need," newly installed CIO Lt. Gen. Bruce Crawford told those lawmakers Wednesday.
Specifically, the Army proposes hitting pause in fiscal 2018 on the purchase of the Mid-Tier Network Vehicular Radio and legacy Command Post of the Future, as well as on the second increment of its hallmark $6 billion Warfighter Information Network-Tactical program, or WIN-T. These changes are driven by a pair of assessments — one internal and one performed by the Institute for Defense Analyses as required by Congress — that found the Army's network has immediate, high-risk challenges threatening its mission.
Before the House Armed Services Committee's Subcommittee on Tactical Land and Air Forces, Crawford explained that behind the Army's network challenges, it has procurement issues — a common theme across the federal government. While the repurposing of more than a half-billion dollars could immediately help the Army, Crawford's new plan also calls for a change in the way the service buys new technology.
"We need to posture ourselves to be able to leverage industry's ideas and their best practices," he said, so that he and his peers are not in front of Congress again in a few years, requesting another network that will not be what the troops need by the time it's delivered. "We've got to pivot to a new way of doing business."
Ultimately, it's a requirements issue, Crawford told the subcommittee. The Army has been to overprescriptive with what it needs, instead of letting the experts from industry build something that can adapt to the service's future needs.
"We have not done a good job of describing the future state," he said.
To solve that conundrum, Crawford proposed a DevOps model that enlists the end-user developers as part of the procurement process, while also inviting industry to the drawing board, rather than just the Army dictating what it thinks it needs. He hopes that can help "our industry partners get beyond just that written, rigid and in some cases over-prescribed requirements that we've been giving them in the past."
Crawford's plan is in line with moves many other Defense Department services and federal agencies have made toward more agile and user-centered technology acquisition. But it didn't make lawmakers feel any better, especially because this plan was never mentioned just months ago as part of the Army's fiscal 2018 budget request.
"Given the Army's previous track record with the network, I am skeptical on whether this proposed new strategy will work as intended, and I'm concerned we're going to be back three years from now discussing another approach and yet still not have full implementation," said Rep. Michael Turner, R-Ohio. He took time to remind Crawford that his subcommittee isn't "the accounting department" — that it doesn't exist to "wait for the Army to come and give us their new paperwork to shift over a program."
"This is not the type of hearing we like to have," Turner said. "I can't believe the information you're going to be providing us wasn't known or knowable" in March.
Others chastised Crawford's plan because it lacked an end operational objective — that is, a defined goal of what the future of the Army's network should look like. Instead, they argued, he provided a set of processes that would deliver the army to a vague and currently unknown result.
"Based on the limited information provided by the Army to Congress so far… I have serious reservations about the funding-related elements of the Army's new plan," said Rep. Niki Tsongas, D-Mass.
But Crawford explained if his service were to continue on its current path, it would not only cost itself network capabilities today, but likely in the future as well.
"If we know that we've got some significant security considerations, then why should we stay with the program out until 2026 knowing that we've got those significant problems," he said. "Let us invest in trying to fix our 'fight tonight' capability while we pivot to be ready for the something different."