Coding it Forward fellowship changes participants' minds about federal service, survey shows
A survey by the Partnership for Public Service shows how the Civic Digital Fellowship impacts fellows' future career plans.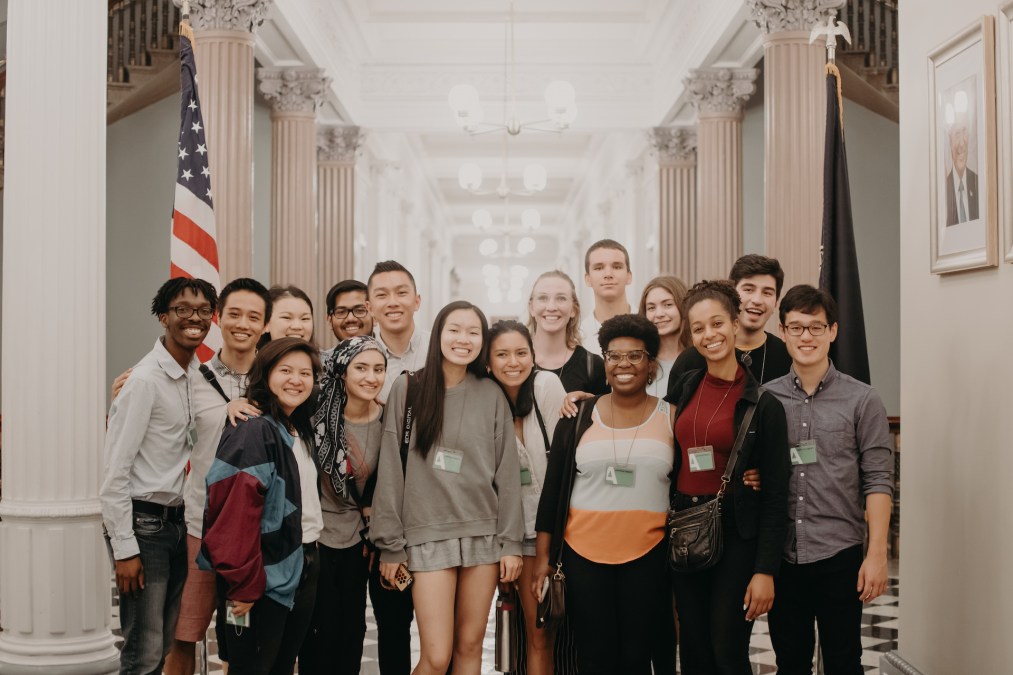 There is now some hard data to show that Coding it Forward's Civic Digital Fellowship can have a lasting impact on participants' career trajectories and, by the same token, the future tech workforce of the federal government.
A survey of summer 2019's 55 participants, administered both before and after the program by the Partnership for Public Service, shows fellows walk away from the 10-week program more likely than before to seek a job in the federal government. This is the first time such a survey has been given to the participants of the fellowship, which will mark its fourth summer in operation in 2020.
The numbers are pretty dramatic — in the pre-fellowship survey, zero students said they'd be "extremely likely" to pursue a job in the federal government after graduation. In the post-fellowship survey, 23% said they would be. On the other end of the scale, the percentage of students saying they are "unlikely" to work for the federal government went down from 22% before the program to 10% after.
The survey shows a similar impact on students' interest in civic tech more broadly. In the post-fellowship survey 44% said they would be "extremely likely" to take a job in civic tech, up from just 14% before the fellowship experience began.
"I think my experience has really opened up my eyes to the many career options in civic tech and the dire need for tech talent in government," one fellow said in the survey. "My career intentions have definitely been molded by CDF and I am more likely to choose a career in civic tech."
Results like these are exciting for program cofounders Chris Kuang and Rachel Dodell because they bolster the fellowship's big picture raison d'être: giving the government — which currently struggles with an aging IT workforce — a "best practice" example on how to attract young tech talent. The demand from federal agencies is real — over just three years in existence the fellowship has grown from 14 fellows at one agency to 55 at six agencies.
"We're lucky to be at a really exciting time where innovation and being forward looking are on the minds of a lot of federal leaders," Kuang told FedScoop.
And there's more to come. The program recently launched the application for its summer 2020 fellowship. Kuang said he expects to accept anywhere between 60 and 80 new fellows.