The Civic Digital Fellowship is coming back much bigger than before
This coming summer fellows will be placed among three agencies and two civic tech organizations.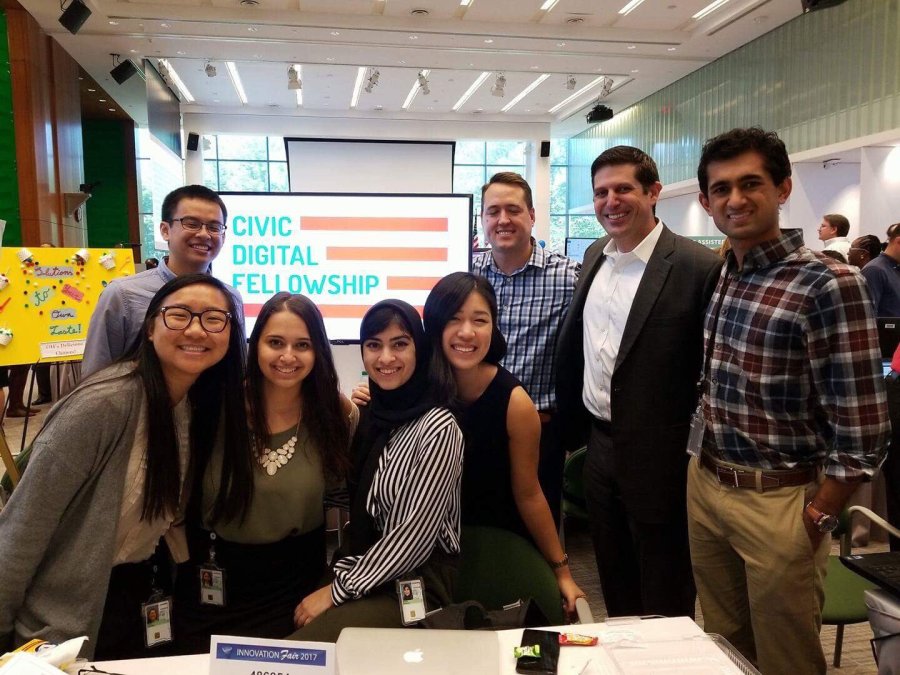 When Coding it Forward opened applications for its Civic Digital Fellowship on Dec. 9, it was immediately clear the team has been hard at work since they were last in D.C. The program that brought 14 college-age tech fellows to the U.S. Census Bureau in the summer of 2017 is set to be much bigger this coming summer.
In 2018, in addition to the program's existing relationship with the Census Bureau, fellows will join the State Department, the Department of Health and Human Services and two civic tech partners — the OpenGov Foundation and Represently. And in contrast to the 14 fellows who joined last summer, the 2018 cohort will expand to between 30 and 50, Coding it Forward cofounder Chris Kuang told FedScoop.
Students who apply for the program will flag their interest in a specific agency or civic tech organization, and that application will be passed along for review and a possible interview. Agencies will make their own hiring decisions where the skills of the applicant match the needs of the agency.
In addition to expanding its scope, the Civic Digital Fellowship is refining its pitch. When talking to would-be student participants, it's all about creating a sense of the scale of impact that is possible from a role within the federal government.
"We're really trying to make working in D.C. and working in civic tech cool for students," Kuang said.
But there's another thing the fellowship offers students, Kuang suggested — a blueprint for how to get interesting government tech jobs. The diversity of backgrounds that characterizes organizations like 18F and U.S. Digital Service employees can be confusing to an undergrad, he said. With the Civic Digital Fellowship, Kuang and his team are creating a pathway to better understanding them.
And what's the pitch for agencies? Pipeline, pipeline, pipeline.
"That's really what we're passionate about, building that talent pipeline," Kuang said. Coding it Forward promises to deliver precisely the kind of young tech talent the government wishes to attract (but often misses out on) — the first group of fellows came from Harvard and Cornell and MIT and more.
HHS CTO Bruce Greenstein, for one, was easily sold. "I don't know how they ended up in my office," he admitted in a recent conversation, "but I was blown away by the sophistication." It was clear to him that the program was "so well thought-through" that HHS' participation seemed a great opportunity. His job now is to sell the various HHS agencies on the idea of taking on some fellows (and setting aside the budget to pay them) — he hopes to bring in between eight and 12 total. Most of these, he said, will be data and computer science students.
It helps that Coding it Forward has immersed itself in a community of high-level government tech individuals — former Deputy U.S. CTO Nick Sinai is an advisory board member, as is Census Chief Marketing Officer Jeff Meisel and OpenGov Foundation cofounder Seamus Kraft.
Is there concern that the growth in numbers of fellows and agency partners is too much too fast? Kuang told FedScoop he's not concerned — this time last year, the fellowship didn't even exist and yet the team somehow managed to bring 14 students to the Census Bureau to work for 10 weeks on meaningful projects. So it's safe to say there's no lack of confidence here — 2017 was just the "beta test," Kuang said.
"We're extremely excited to be able to continue our journey," Kuang said. "We're really excited to bring more students to D.C. this summer and introduce them to the civic tech ecosystem."