Mobile apps and RFID tags and 'detection kites': Phase one of the Coast Guard rescue challenge is complete
The Coast Guard is searching for the future of water rescues.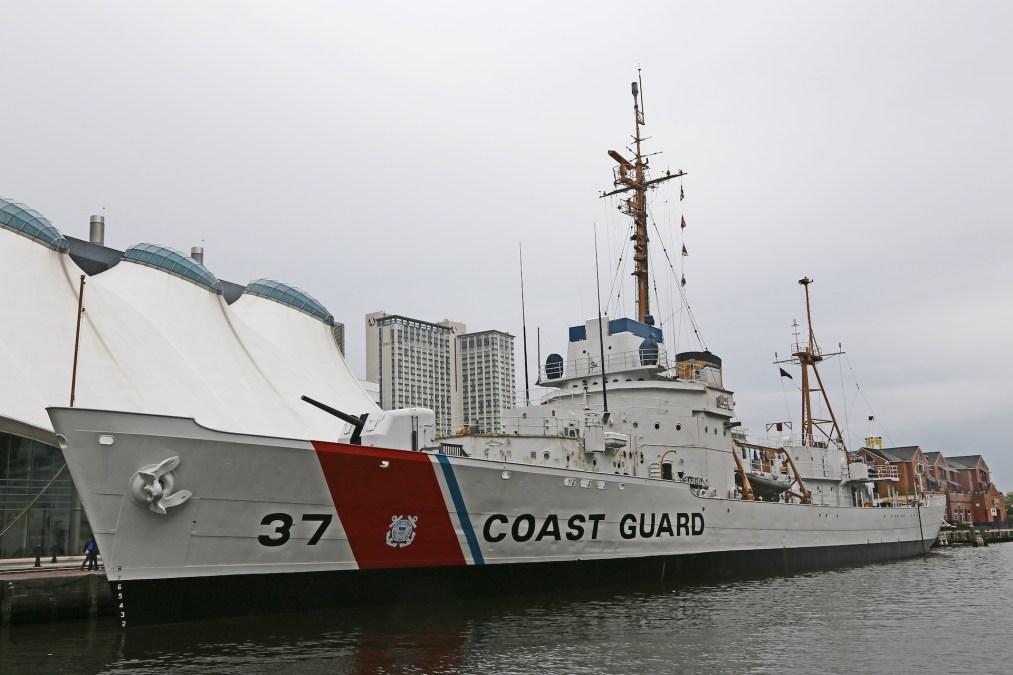 The U.S. Coast Guard on Thursday announced the five solutions that will win monetary prizes, and move on to stage two, in its ongoing "Ready for Rescue" prize competition.
The challenge, which is being run in collaboration with the Department of Homeland Security's Science and Technology Directorate and is posted to central government prize competition repository Challenge.gov, calls on respondents to deliver "boater safety solutions that will help make it easier to find people in the water."
Months after launching phase one of the competition, here's what the Coast Guard has found so far: an aluminum-coated "detection kite" that reflects radar and can be seen from miles away; a mobile app that allows a boater in distress to share precise GPS coordinates; a self-inflating helium balloon with LED light that can be kept in a lifejacket and deployed when necessary; a patch with a long-range radio frequency ID tag that can be attached to a lifejacket; and a radio system with base and attendant trackable watches.
"The concepts bring innovative designs to a critical issue," William Bryan, DHS senior official performing the duties as undersecretary for Science and Technology, said of the five winners. "We are excited to support the winning teams as they develop working prototypes together with our nation's maritime first responder."
For the time being, each of these solutions will receive $5,000.
A total of 16 other solutions merited honorable mentions and will also be invited to participate in a pitch competition that will serve as phase two. The so-called "Piranha Pool" promises a total prize pot of $120,000. Phase three, finally, will see winning concepts undergo actual field testing.
"I am excited to work with innovators and research ideas that apply a wide range of technologies that have potential to enhance the detectability of persons in the water in need of rescue," said Capt. Greg Rothrock, commanding officer of the Coast Guard Research and Development Center.