Cybersecurity Reskilling Academy created by White House for federal employees
The Trump administration plans to fill cybersecurity skills gaps in the government with a new academy offering training to current federal employees.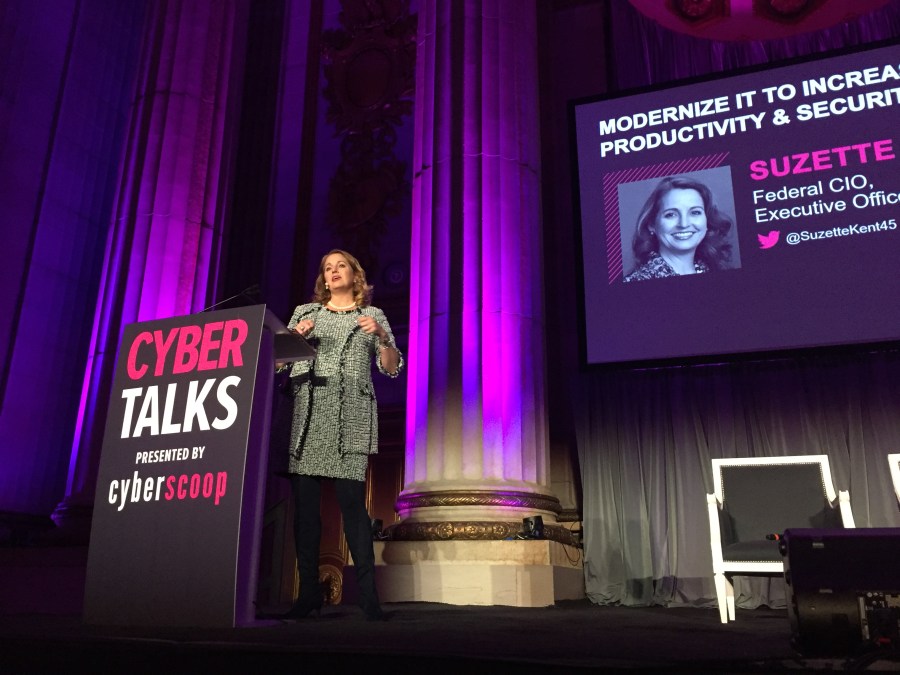 The Trump administration is moving forward with plans to fill cybersecurity skills gaps in the government by launching a new program to provide hands-on training to current federal employees.
The Federal Cybersecurity Reskilling Academy, announced by Federal CIO Suzette Kent Friday, will offer cybersecurity and technology education to federal employees not currently working in IT assignments, helping the government to tap new talent sources from inside its own workforce for in-demand positions.
"Cybersecurity is a key priority for this administration. This is why we need to continue to transform and modernize our efforts to improve our cyber posture," Kent said in a statement. "I'm thrilled to see the Federal Cyber Reskilling Academy pilot class take off as a path to train federal employees to join our cyber defenders."
The academy will be supported by the Department of Education and operate as three-month pilot open, at first, to federal employees outside the cyber and IT fields.
"The Reskilling Academy provides an excellent opportunity for our federal employees to learn new skills and to gain access to one of the fastest growing job fields in the country," said Secretary of Education Betsy DeVos in a statement. "I'm glad the Department of Education can help play a role in this administration's investment in our federal workforce as they continue to develop their talents and take on new challenges."
There is no cost to attend the academy, but it does require approval from the employee's supervisor and admittance will be offered following various aptitude assessments. Classes will open on March 11.
According to CIO.gov, the academy will offer a three-month program introducing employees to essential cybersecurity skills prior to a four-week course of "follow-on learning, exercises and exams."
Employees will then take part in two boot camps to test their skills, as well as additional instruction leading to final certification exams. Those students will also get "career mentorship and soft skills guidance" in preparation for redeployment to cybersecurity jobs in the government.
Reskilling has been a major priority for the White House as a way to fill critical technology roles at a time when there are severe shortages for those positions. Estimates have put the national gap for available cybersecurity positions at 285,000, leading to intense competition in both the public and private sectors for talent.
The President's Management Agenda made reskilling a key strategy in its plan to modernize the federal government and the White House's fiscal 2019 budget called for $50 million in funding to help reskill federal employees on emerging technologies.
Applications for the first class of the academy opened Friday and are available to employees at GS 5, 7, 9 and 11-15 levels outside of IT and cyber positions.
The application deadline is 11:59 p.m. EST on Jan. 11, which will be followed by assessment testing for applicants. Officials expected the second cohort of the academy will be open to all federal employees and will take place next year.