Trump's choice for OPM director says she'll listen closely to tech leaders
Dale Cabaniss said she's ready to work with the agency's tech leaders and its inspector general.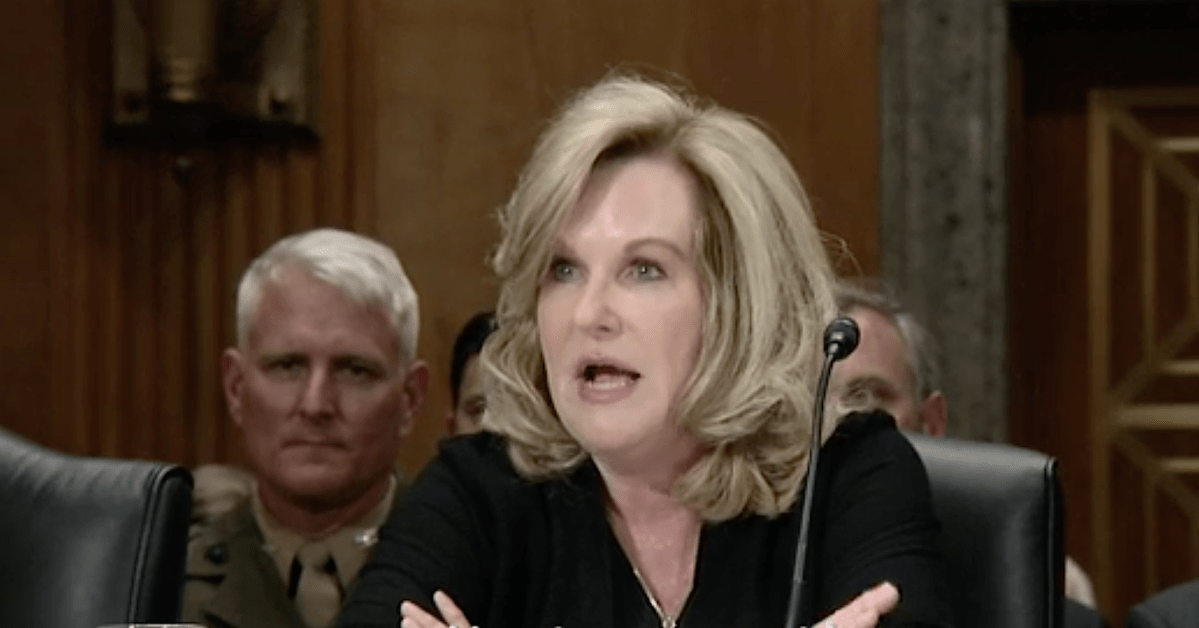 The nominee to lead the Office of Personnel Management told senators Tuesday that her past experience in working on the congressional response to the agency's major 2015 data breach will help inform how she handles IT issues related to any major changes at OPM.
Dale Cabaniss, who was a senior Republican aide on the Senate Appropriations subcommittee with jurisdiction over OPM when the breach happened, said she saw first-hand how important it is to work closely with officials who understand technology and can make independent assessments of it. Her confirmation process comes as the Trump administration is moving toward merging OPM with the General Services Administration — an idea that has been floated for years by Republican and Democratic officials in the interest in putting more administrative processes under one roof.
"I think there would just have to be a real partnership between me and the CIO, who I've met with, as well as the [Office of the Inspector General], and their folks who work on IT," she told members of the Homeland Security and Governmental Affairs Committee at a confirmation hearing. OPM's CIO, Clare Martorana, and her deputy, David Nesting, were installed in February and both are veterans of the U.S. Digital Service.
The OIG in particular plays "a really, really important role to making sure that any kind of risk assessment is done, and that no changes are made until people are confident there's not going to be a problem," Cabaniss said. "Because the last thing that we need to do is make things more difficult for federal employees."
Cabaniss noted that her own information was compromised in the 2015 breach, which she monitored closely as Republican staff director at the Appropriations Subcommittee on Financial Services and General Government. She was upbeat about OPM's work on improving its technology and cybersecurity.
"I am more positive about OPM's IT improvement than I've been in the past," Cabaniss said.
She said she met briefly with Martorana and Nesting after being nominated by President Trump.
"They came from [USDS], they're part of the original group who came in during the Obama administration," she said. "They're just incredible technical people who really are here just because they want to serve."
Cabaniss' nomination appears to face few obstacles, as Democrats on the committee mostly asked her to offer assurances that once confirmed, she will be responsive to any of their requests for information related to oversight.
'Bottom up' process at USAJobs
Committee member Sen. James Lankford, R-Okla., asked Cabaniss about the federal workforce site USAJobs.gov, which still faces criticism years after the government brought it in-house from private company Monster.com. "We get constant complaints from people that can't find any of their listings on USAJobs, or if you don't know the secret keywords to be able to get to it, you can't actually navigate it. How do we fix this?" the senator asked.
Cabaniss said the site is due for a "bottom-up review," as well as more work to ensure that agencies are improving how they communicate with applicants once they've actually gotten their paperwork through to the other side.
"It's something that we've really got to take a look at, because when my kids can apply for a job on their phone and get an answer within … a matter of hours … I don't know how we compete against that," Cabaniss said.
Wooten nomination
The hearing also included consideration of Michael Wooten to be administrator of the Office of Federal Procurement Policy at the Office of Management and Budget. Many of his answers about improving federal acquisition processes pointed to the private sector — especially finding ways to leverage what industry is already doing. Like Cabaniss' nomination, Wooten's appeared to face little opposition from Democrats on the panel.
In the past, commercial off-the-shelf (COTS) technology typically hasn't been treated right in the federal government, said Wooten, whose long career in public service has included about a decade at the Defense Acquisition University, a Department of Defense agency that trains military personnel, civilian staff and contractors.
The government actively goes looking for those solutions, "but then we proceed to break the COTS solution and then try to retrofit it into the peculiar set of government policies or practices," Wooten said. "That needs to end … we need to ask ourselves if we can retrofit the process instead of the product."