Weichert: IT direct-hire authority is almost here
The final regulations for IT direct-hire authority will be published on the Federal Register in a matter of days.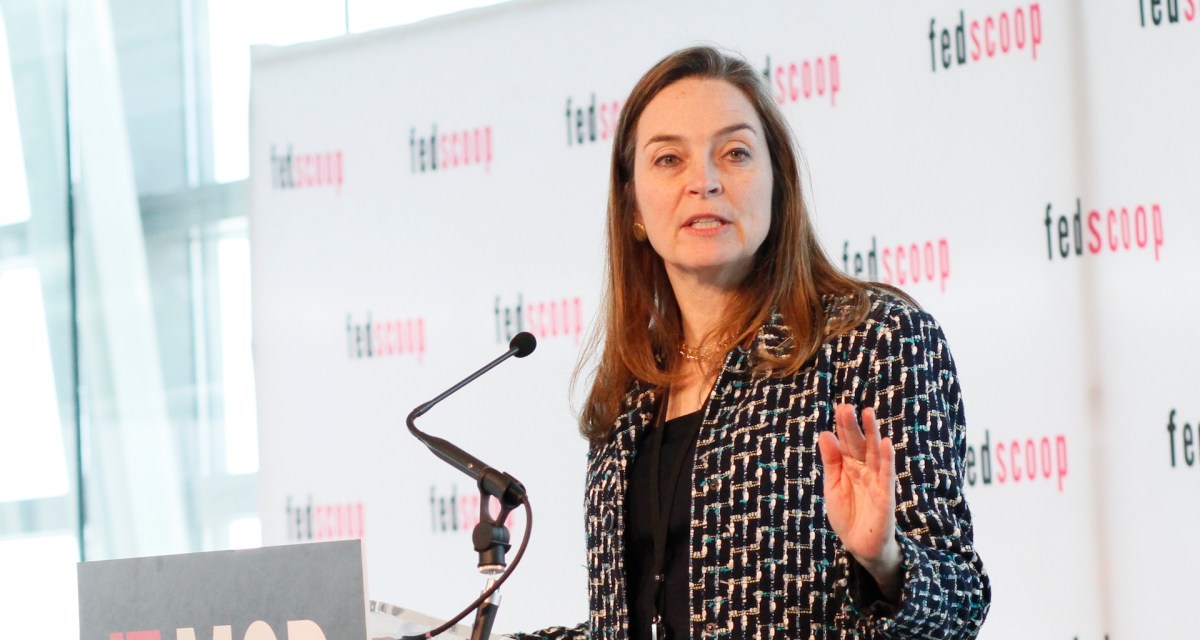 A new policy that would give agency heads direct-hire authority for mission-critical IT positions will be finalized soon.
Margaret Weichert, deputy director of management at the Office of Management and Budget, announced Thursday at FedScoop's IT Modernization Summit that the final regulation for IT direct-hire authority will be published on the Federal Register in a matter of days.
The proposed regulation, which was released in October, calls for the Office of Personnel Management to delegate "to the head of a covered agency authority necessary to determine whether there is a severe shortage of candidates or a critical hiring need for information technology (IT) positions under certain conditions, sufficient to justify a DHA." Once published, agency heads could begin exercising that authority.
"This means that IT managers who are looking to hire in critical roles who cannot get people to fill those critical roles are able to get the head of the agency to authorize direct-hire authority for those roles," Weichert said.
Still serving as the acting director of OPM in addition to her OMB role, Weichert focused her comments Thursday around a slew of efforts both agencies are taking to enhance and modernize the federal workforce.
Pointing to the administration's Cyber Reskilling Academy, she said "we're going to be dipping our toes in the water on many more" reskilling cohorts with different focus areas.
She also teased progress made with OMB's GEAR Center, which the administration unveiled last June as part of its government reorganization plan, incorporating leaders from industry, academia and the government to develop innovative solutions for the most pressing problems facing federal agencies. Weichert said within the center, there will be "test-and-learn opportunities around reskilling, and IT is obviously going to be an important part."
Weichert closed by talking about better rewarding and retaining great federal workers and how hard that can be in the current civil service system. She said her office is exploring better ways to give recognition and reward for meaningful, mission critical work.
"We need to be able to reward with some type of recognition that is meaningful so the best people know they are valued," Weichert said. "There will be a lot more coming in terms of changing this very antiquated set of policies we have around people."