DIU says the relationship between DOD and Silicon Valley is just fine, thank you
Despite high-profile decisions by Google not to work on certain DOD projects, the department's Silicon Valley outpost says it's still warmly welcomed.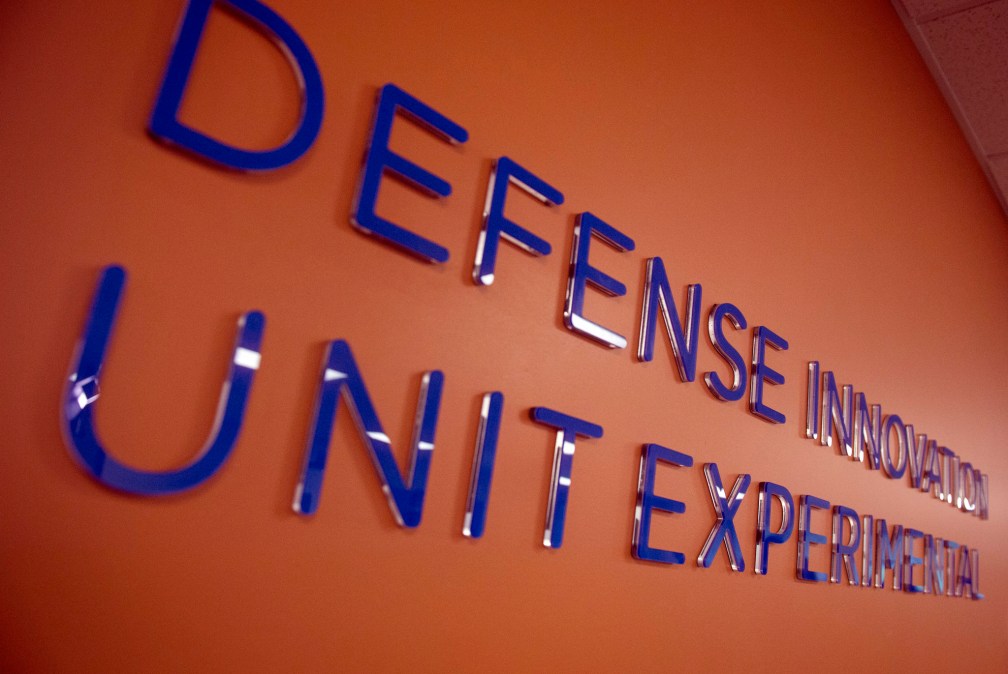 In the news, in story after story, there appears to be a dramatic ideological showdown playing out between Silicon Valley tech companies and the Department of Defense over what kind of technology the military should have and use and how it should have and use this technology.
But out at the Defense Innovation Unit (DIU, formerly DIUx), DOD's startup-centric outpost in Mountain View, Calif., the drama doesn't seem to register.
"This is really a non-story," Capt. Sean Heritage, DIU's Navy lead and previously the group's acting managing partner, told FedScoop in an interview this summer. The relationship between DOD and the majority of Silicon Valley startups is just fine, he said — even growing.
His comments came after a particularly dramatic period at Google, where employees protested the company's work with a DOD artificial intelligence initiative known as Project Maven. The company eventually obliged employee demands and announced that it won't renew its contract when the current one expires in 2019.
Critics of the military's use of AI were pleased. "In a big win for ethical AI principles, Google will back away from military AI contracting," the Electronic Frontier Foundation tweeted. "I am incredibly happy with this decision," Meredith Whittaker, a Google AI researcher, tweeted.
The incident continues to impact Google's defense contracting prospects outside of specific AI work — this month Google announced that it wouldn't bid on a $10 billion defense cloud contract known as the Joint Enterprise Defense Infrastructure (JEDI) program. The cited reason? Ethical concerns about the department's use of AI.
And Google is not the only company with employees who've expressed concern about serving controversial government agency missions — Amazon employees have protested of the sale of facial recognition software Rekognition to law enforcement agencies, for example; Microsoft and Deloitte employees protested against work done for the Immigration and Customs Enforcement agency.
It's easy to see Google's rebukes as part of a larger trend, or indicative of sentiment in Silicon Valley and other tech hubs. But according to Heritage, that'd be the wrong read.
Heritage likes to think back to his early experiences in the Valley four years ago, when he was working with the director of the National Security Agency, as a point of comparison. In those days, he says, "there was a huge reluctance to acknowledge any relationship or support for the Department of Defense publicly."
Back then, Edward Snowden's disclosures were still fresh in everyone's mind, he explained. Working with the government wasn't something to brag about.
Now things are "night and day" different, Heritage said. The agency is getting a "very, very positive" reception in the community — the number of companies "willing to do business with us" increases with each DIU Commercial Solutions Opening, he said.
DIU's messaging mirrors comments from other DOD personnel. "There will be those who will partner with us," Lt. Col. Garry Floyd, Project Maven's deputy chief, essentially shrugged when asked about the Google issue during a conference appearance in May.
And a recent announcement by Microsoft seems to support this perspective. Just last week the company, taking a position in opposition to Google, declared its intention to continue working with the DOD.
"To withdraw from this market is to reduce our opportunity to engage in the public debate about how new technologies can best be used in a responsible way," company President Brad Smith wrote in a blog post acknowledging the "ethical and policy issues" that spring from the DOD's increasing use of artificial intelligence.
"We are not going to withdraw from the future," Smith wrote.