DOD gives more detail on 'cloud initiative' under CIO Dana Deasy's lead
Yes, Dana Deasy will now lead the JEDI Cloud program.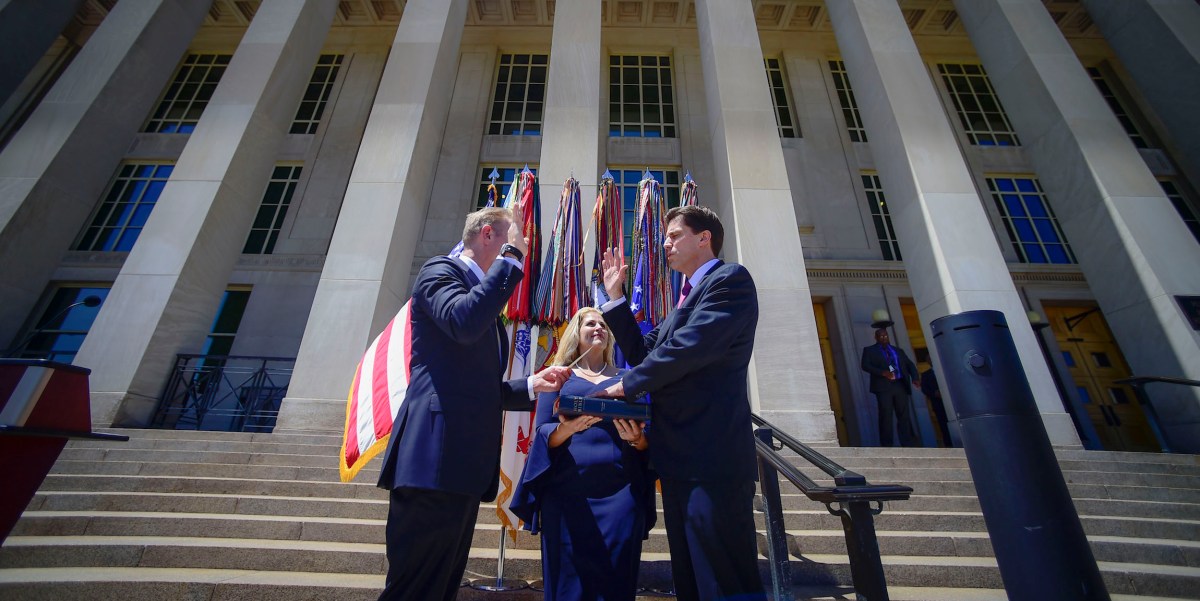 New Pentagon CIO Dana Deasy will, in fact, be in charge of the Defense Department's landmark commercial cloud procurement, according to a memo that clarifies a somewhat murky statement the department released last week.
Deputy Secretary Patrick Shanahan announced in a statement June 25 that Deasy "will lead the department's cloud initiative." But that statement otherwise made no reference to the multibillion-dollar Joint Enterprise Defense Infrastructure cloud program.
In a separate internal DOD memo, which predates Shanahan's public announcement, he directs "the DoD Chief Management Officer [Jay Gibson], in conjunction with the DoD CIO, and in coordination with the DoD General Counsel, to prepare a prompt and orderly transition of authority, direction, and control of the Joint Enterprise Defense Infrastructure Cloud Initiative to the CIO, including transitioning the Cloud Computing Program Office to the Office of the CIO."
Additionally, Shanahan directs "all DoD Components afford Mr. Deasy every opportunity to advise on Cloud computing issues."
The memo drives the point that the Pentagon wants Deasy to lead the department's cloud efforts from an enterprise level, rather than in an ad hoc way, as it currently is with more than 500 cloud efforts across the department. This change, DOD hopes, could "enable economies of scale, improve security practices, and maintain the ability to make smarter decisions about our applications and data."
In one of his first public speaking engagements as DOD CIO, Deasy called the cloud age of IT "a brilliant opportunity to re-engineer."
"Cloud allows you to do amazing things you simply haven't been able to do historically — the idea of just self-healing, awareness, the attributions of being able to get more services on the fly," he said. "It gives us as IT professionals a whole new way to operate our estate and build the future of how we want IT to run."
Still, there's been no word on when the JEDI request for proposals will hit the street. The Pentagon has told reporters it is continuing to review the contract, which was scheduled to be issued in May, before it is released.
DOD had hoped to award a single contract to a commercial cloud provider in September. That will likely be pushed back now with the delayed release of the solicitation. It's unclear if Deasy's new leadership of the initiative will change the acquisition strategy at all.