Wilkie: VA and DOD 'will be joined from the hip' on EHR rollout
The secretary of Veterans Affairs said "from here on out, DOD and VA will be joined from the hip" on EHR implementation.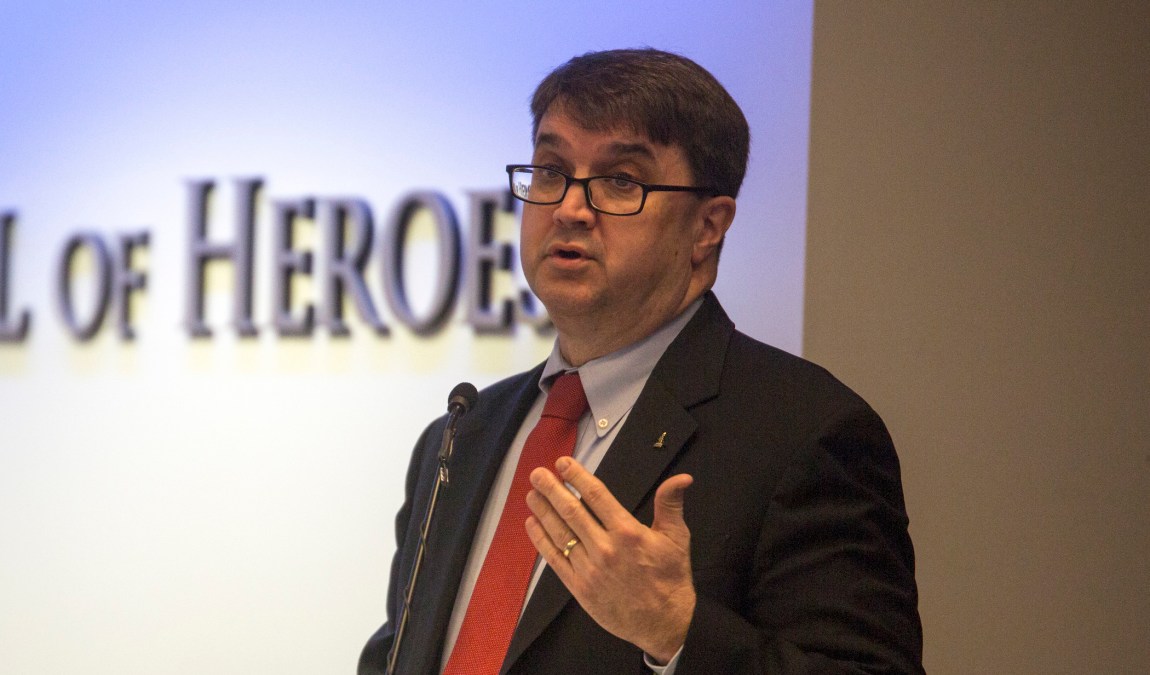 The departments of Veterans Affairs and Defense will be inseparable as they roll out interoperable modernized electronic health records (EHR) systems over the next decade, VA Secretary Robert Wilkie said Wednesday.
Wilkie served as an undersecretary within the Pentagon until he took over as acting VA secretary in later March. He told a room full of veterans at the American Legion National Convention in Minneapolis that Secretary of Defense Jim Mattis gave him the parting order that "from here on out, DOD and VA will be joined from the hip."
"I have been given instructions from him to make our new electronic health care system work so that from the time any young American enters the service to take his first or her first physical to the time that he or she first walks into the VA, there will be a continuous, holistic record," Wilkie said.
Wilkie detailed his father's gripping recovery from an attack during an operation in Cambodia in 1970 as an anecdote of the sacrifice men and women in uniform make for their country. It would take more than a year for then-Army Lt. Col. Robert Wilkie Sr. to return home, and he came back a relic of his old self, losing more than 100 pounds in that time.
And then, when we would visit the VA for care, he had to carry around hundreds of pages of medical records. "No longer will people like my father have to carry around an 800-page record that began, for him, in the Kennedy administration," Wilkie said.
"Gen. Mattis said it simply: 'The time to talk is over,'" Wilkie said. "I pledge to you on his behalf that together we will create a real solution, a good solution and the best solution for all of those who have committed their lives to the defense of this great nation."
The VA signed a $10 billion contract with Cerner in May to replace its legacy electronic health record system, VistA, with a new system over the next 10 years. The Cerner system is also used by the Department of Defense's EHR modernization, MHS GENESIS — leaders hope this will help improve interoperability and coordination between the agencies.
The department recently launched the VA Office of Electronic Health Record Modernization specifically to oversee the $10 billion modernization project. But only about two months in, two key leaders have already resigned from the office, adding to the worries on Capitol Hill that political and bureaucratic strife at the VA could undermine this massive modernization.
Wilkie spoke of the EHR modernization Wednesday as an example of his broader directive to hones in on customer service to veterans.
"When a veteran comes to VA it is not up to him to employ a cauldron of lawyers to get the VA to say yes," he said. "It is up to VA to say yes to the veteran. Many of the issues I encountered when I was acting secretary were not with the quality of VA care but with just getting our veterans through the door to get that care."