FedScoop's Top Women in Tech 2017: Gwynne Kostin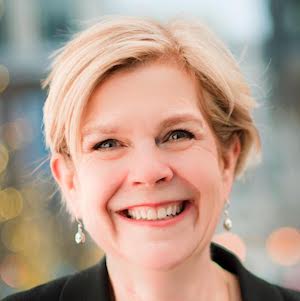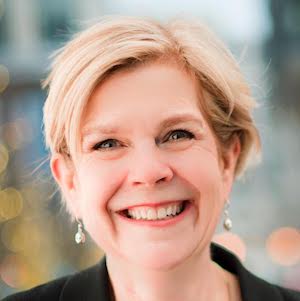 Gwynne Kostin, Office of Products and Programs, GSA's Technology Transformation Service
Gwynne Kostin just wrapped up a 16-month fellowship at the Partnership for Public Service developing the digital strategy and a new platform to support the presidential transition — "basically setting the baseline for the modern U.S. presidential transition," she tells FedScoop. "I'm proud to say that the campaigns and transition teams — career as well as political — took advantage of the tools and services we provided." Now that the new administration has taken office, Kostin is back at the General Services Administration's Technology Transformation Service "helping agencies build the 21st century government that works for the people."
What would you say to young women who are thinking about a career in technology or related fields, or just starting out in their careers? What's the best advice you could offer for success?
In any career, if you can commit yourself to something bigger than yourself, you will get to be that big, too. Look to celebrate other folks' successes. Find opportunity in failure. And take risks, take your lumps and take charge!
What/who inspired you to get into your field of work?
My career has been about driving change in a bunch of different industries — education, healthcare, government. I came in on the ground floor of the public internet, and I've been very fortunate that I've had mentors and colleagues who valued and encouraged my creative and, sometimes, unconventional approach to problem solving. There was once a little girl sent to the principal's office for challenging the status quo. My dad met me there and told me — and the principal — that I didn't have to sacrifice my values for anyone. He's the little voice in my head that tells me I can do it.
Why is it important to you to empower women and other minorities to join more technical and technology-related fields?
Airbags. Crash test dummies were developed based on the size of their male designers. There were no allowances for shorter or smaller drivers. Women were severely injured and killed by bags that were designed to save a man's life — because "men" is default for people.
Then there's tests. Standardized tests with racial/cultural bias have limited access to education for minorities — shutting out important voices and ideas. Bottom line? Technology and science solutions have to work for all people from all backgrounds. If people are not in the design and build process, our voices do not inform the products. This means that the potential of innovation and technological change is unevenly distributed and can't be fully realized. So, do it for you, do it for your sisters, do it for people of color, do it for people with different abilities, but do it.