How the Intelligence Community can modernize legacy TDM networks — and lower costs
Modern circuit-to-packet technology offers IC agencies a better way to maintain critical enterprise data systems running on expiring technologies.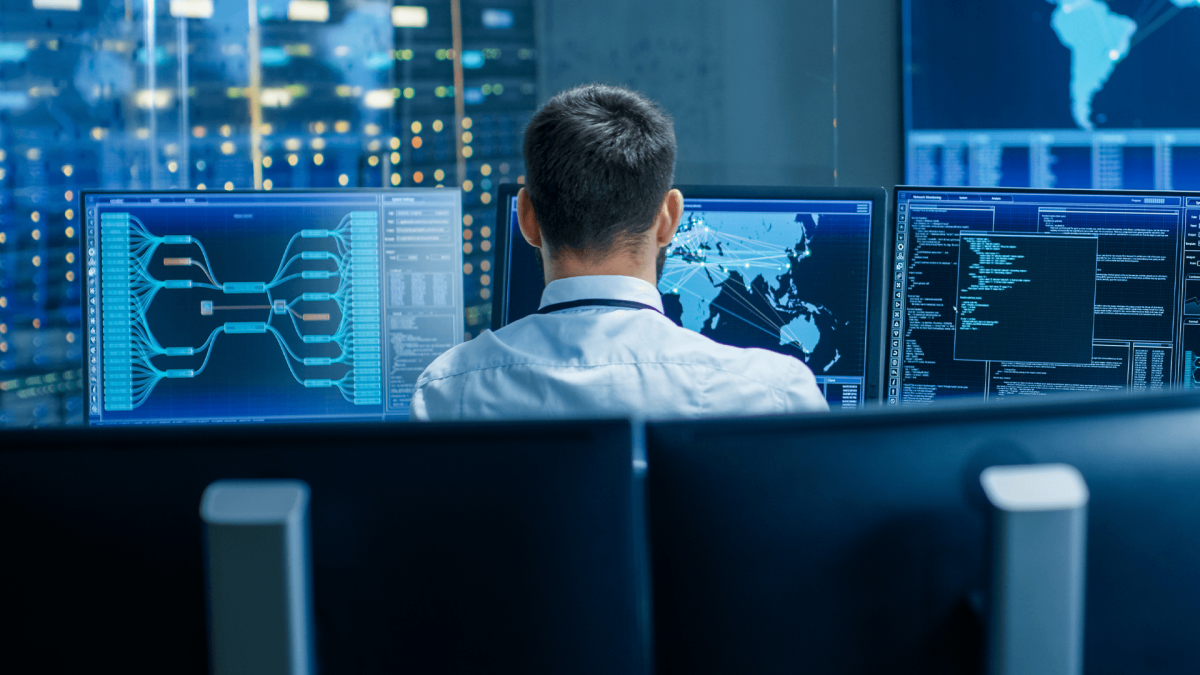 Government agencies, especially within the Intelligence Community, may have transitioned many of their systems to cloud computing services. However, IC agencies still rely on critical applications that run on old, time division multiplexing (TDM) technology.
How to keep those systems operational as TDM technology reaches the end of its service life is a looming question.
Intelligence analysts, military commanders, national security policy makers, law enforcement teams and others who depend on specialized legacy systems to manage specialized workloads and sensitive information are caught in a dilemma of how to keep these systems operating as their agencies push to reduce overall IT operating costs.
That's where advanced circuit-to-packet (CTP) platforms can help, according to a new report produced by FedScoop and underwritten by Juniper Networks. CTP emulates the work that hard-wired switches perform in TDM networks, allowing data to move over high-performance IP and Ethernet networks.
"The Intelligence Community is confronting many of the same challenges other federal agencies face in needing to rationalize their applications and decide where the cloud makes sense," says Hank O'Rourke, director of Juniper Networks' National Security Group.
Because TDM technology is reaching the end of its service life, it is becoming increasingly expensive to find the parts and personnel needed to keep systems up and running. The pressure to shift to less costly platforms is growing more intense, but as O'Rourke says, not enough attention is being given to what is needed to keep these legacy systems operating.
"They have to make the hard call whether to kill an app, put it on life support, or re-engineer it. CTP adds life to an existing solution, so IC agencies have more time to get the best mix of legacy and cloud capabilities," he explains.
According to the report, CTP makes it possible to modernize TDM systems and improve their overall performance. The report also details how CTP can reduce total operating and support costs, for instance, by eliminating redundant point-to-point circuit connections. And because CTP facilitates end-to-end data delivery, it also saves software and hardware upgrade costs at the receiving end.
Additionally, modern CTP platforms streamline network management and improve performance. The report gives a checklist of expert-recommended capabilities agencies should look for with CTP solutions that Juniper Networks has helped pioneer over the past 15 years.
"Our solutions simplify operations across heterogeneous environments, focusing on infrastructure orchestration, automation, programmability, ease of management, visibility and analytics," says Manoj Leelaniva, executive vice president and chief product officer for Juniper Networks.
Read the full report: "The Intelligence Community's IT dilemma: How to upgrade legacy TDM networks" to learn more about circuit-to-packet technology and how to extend the life of legacy systems while reducing operating costs.
This article was produced by FedScoop and sponsored by Juniper Networks.