As Oracle blasts 'false narratives' in federal IT, digital government experts aren't impressed
Oracle claims the government doesn't need too much in-house tech talent, but many beg to differ.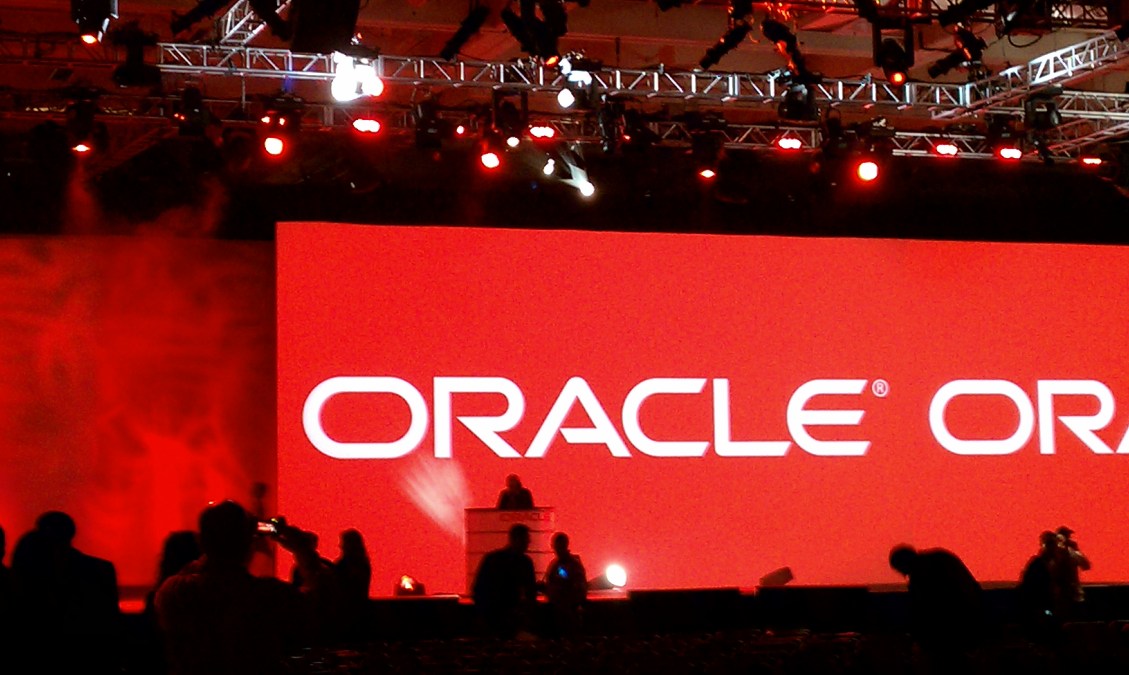 After the White House released its draft report on IT modernization at the end of August, the Office of American Innovation and American Technology Council solicited public comments on the document.
And comment, the public did — or rather, mostly the companies that sell technology to the government. The comment period has now ended and the over 90 submissions received are posted to GitHub, awaiting White House review.
But one letter in particular has already caught attention and a little bit of ire for suggesting the government backtrack key elements of its recent modernization push.
A letter written by Kenneth Glueck, senior vice president at Oracle, slams what the company sees as "three false narratives that have taken the [U.S. Government] off course." The main target of Oracle's upset? 18F and the U.S. Digital Service.
Among these "false narratives" is the concept that, as Oracle puts it, "in-house government IT development know-how is critical for IT modernization." Not so, the company claims — "in-house government procurement and program management expertise is central to successful modernization efforts. Significant IT development expertise is not."
This point of view is directly opposed to the perspective that led to the creation of 18F and USDS, organizations that exist to bring more tech talent into the government. And former 18F leaders reached for comment weren't impressed with Oracle's take.
"It would be nice if all it took was some, like, broader understanding in order to be able to make good decisions about [procurement]," co-founder Aaron Snow told FedScoop. But it's just not the case. "How do you evaluate the vendor code without people in-house who can write code?"
And while Oracle seems to see in-house talent as a threat to its business, proponents of digital service say that's just not the case. 18F and USDS are meant to complement private technology vendors, not replace them.
"I strongly believe that to be a sophisticated procurer of technology, you must have the capabilities in-house to understand and experiment with technology yourself," Phaedra Chrousos, former associate administrator of 18F and founding commissioner of the General Services Administration'ss Technology Transformation Service, told FedScoop. "That's what makes in-house technology groups in government like 18F and USDS so important. It's not in their ability to undertake a large technology project — it's in their ability to experiment, prototype and offer expert advice on using and procuring technologies that are changing faster than ever before."
Those who have worked in tech in government also point out that industry's interests and government's interests aren't necessarily always aligned. Oracle seems to suggest that the government can trust their expertise — but to Snow and Chrousos, it is not clear that this is the case.
Other "false narratives" identified by Oracle include the idea that the "government should attempt to emulate the fast-paced innovation of Silicon Valley" — Oracle doesn't think the government should try to be a "start-up." And finally that "the mandate to use open source technology is required because technology developed at taxpayer expense must be available to the taxpayer." Oracle suggests that the government's interest in open source technology presents a disincentive to companies considering working with the government.
Various individuals have pointed out that this is just Oracle being Oracle, taking a protectionist stance. Mike Masnick at TechDirt went in-depth on the charge against open source, saying "the idea that open source somehow creates disincentive to working with the US government is hilarious."
"This is an old, legacy company trying to cling desperately to old, obsolete, legacy ways," he concluded.
It bears mentioning that the whole forum for feedback is just an opportunity for companies to lobby for their business interests, and Oracle is not alone in utilizing this opportunity. Amazon, for example, a company that sells cloud services to the government via Amazon Web Services, uses its letter to push for more robust cloud language to be included in the modernization plan.
What separates Oracle's missive is mostly the tone — the aggressiveness with which it pursues its own financial interests. "I am surprised by the bald protectionism and lack of sophistication in Oracle's stance here, but I shouldn't be," Jennifer Pahlka, founder of Code for America, wrote in a Medium post.
So does Oracle's perspective here matter? It depends on the extent to which the White House is listening.
Snow is skeptical that the report will have much impact, given the support the White House has thus far shown for offices like 18F and USDS.
"I suspect they won't find a very sympathetic audience in the Trump administration," he said. But not everyone thinks it is so clear that the Trump administration is good for 18F and USDS, and this concern has prompted some publicized departures from both organizations.
The White House is currently reviewing comments from Oracle and others as the office drafts a final version of the IT modernization report. It didn't return requests for comment on how, exactly, this process will work prior to publication.