With May come and gone, where's the JEDI Cloud RFP?
"It's important that we don't rush toward failure" with the JEDI cloud RFP, the Pentagon's spokesperson said.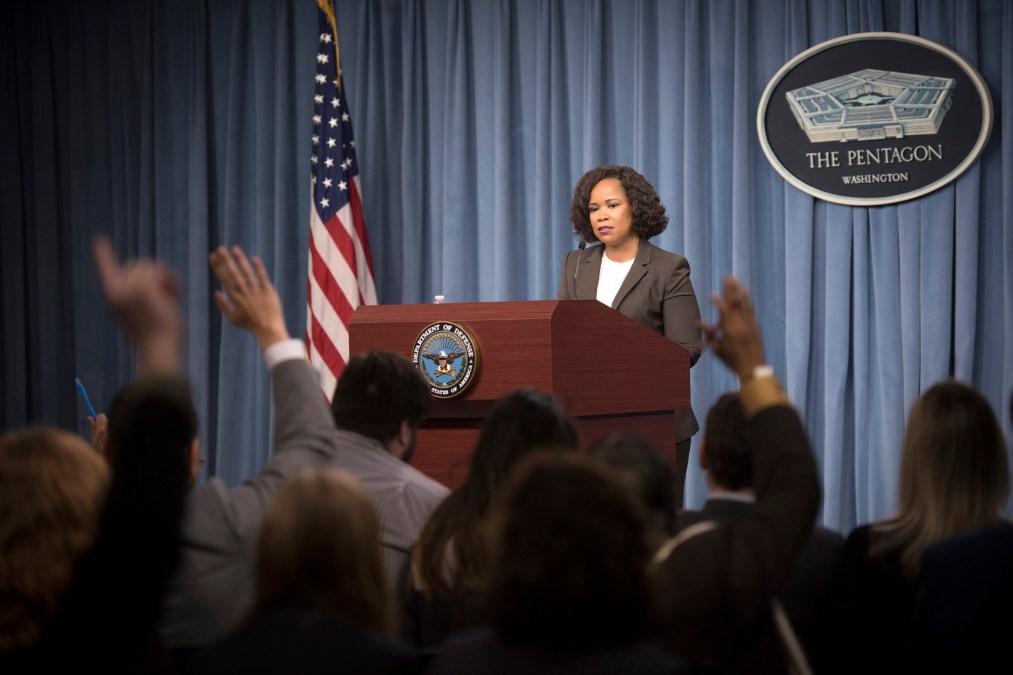 The Defense Department's solicitation for enterprisewide, commercial cloud services, which was expected to debut in May, is missing in action.
Pentagon spokesperson Dana White told reporters the department didn't have a specific timeline on when the multibillion-dollar Joint Enterprise Defense Infrastructure (JEDI) cloud request for proposals would drop, calling it an "events-driven RFP" that "we are still working on."
"So we are working on it, but it's important that we don't rush toward failure," White told reporters. "This is different for us. We have a lot more players in it. This is something different from some of our other acquisition programs because we do have a great deal of commercial interest. We are going to the commercial sector for it."
Indeed, there was quite a bit of interest in the initial draft solicitation, which the department published in March — it garnered more than 1,000 questions and comments from industry stakeholders. And much of it had to do with the acquisition strategy to use a single-award contract.
Asked if the Pentagon's strategy had changed since then, White said it hadn't "in terms of the first two years," the base ordering period of the contract. After that, there will be a five-year option to extend followed by another three-year option to extend for up to a total of 10 years.
With the delay, the concern now becomes if the Pentagon will still be able to award the contract by September as originally anticipated. White didn't have an answer for that, telling reporters she'd get back to them.
The JEDI cloud program office set an aggressive timeline early on for the contract's award, hoping to move from the draft solicitation to contract in about seven months. In doing so, it may have underestimated the overwhelming response from industry stakeholders. And there's no doubt that when a contract is awarded, there will be protests due to the contentious nature of the single award.
Despite this impasse, White said the Pentagon has every intention of getting the JEDI contract awarded at some point.
"But I will tell you, because of the incredible interest in and the excitement around the cloud — the excitement around the cloud — we are moving forward," she said.
Meanwhile, the department last week issued additional information to industry on how it plans to price work on the contract, including price scenarios, templates, and questions and answers scoped specifically to pricing.