Lawmakers call for Pentagon IG to investigate JEDI cloud contract
Republicans Steve Womack and Tom Cole say the contract seems to be "tailored to a specific contractor" and "runs contrary to industry best practices."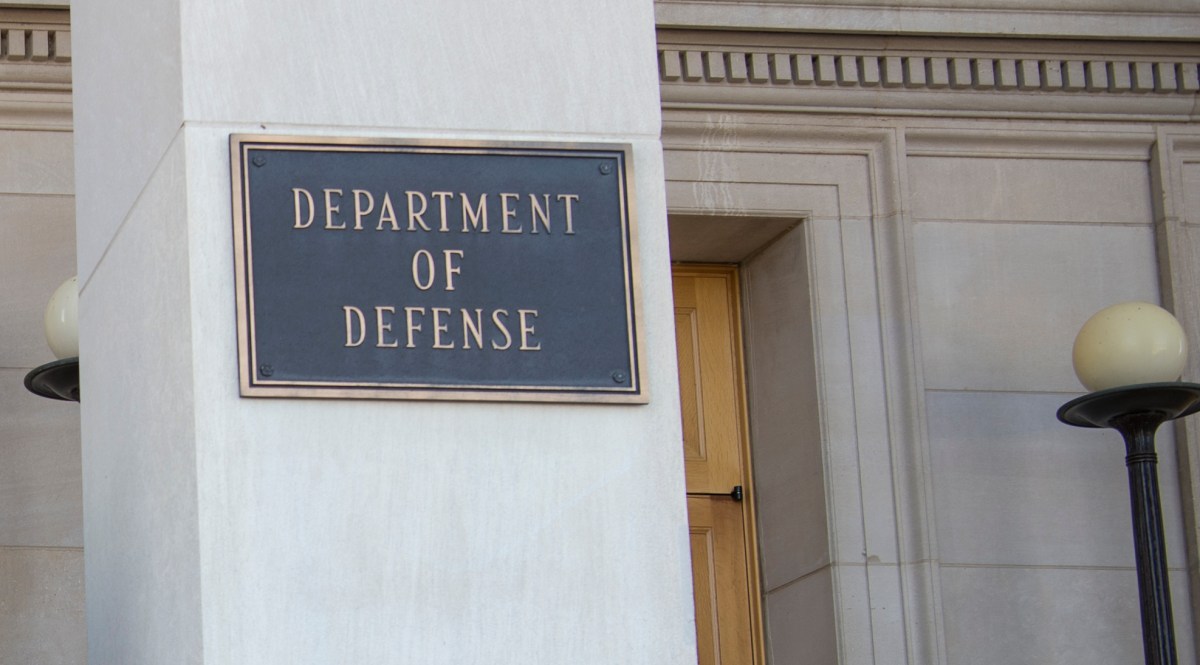 Two Republican representatives have urged the Department of Defense inspector general to investigate the Pentagon's $10 billion landmark Joint Enterprise Defense Infrastructure (JEDI) commercial cloud acquisition, citing a belief that the contract seems to be "tailored to a specific contractor" and "runs contrary to industry best practices."
Reps. Steve Womack, of Arkansas, and Tom Cole, Oklahoma, sent a letter Monday to acting DOD IG Glenn Fine criticizing the department's use of single-award acquisition strategy for JEDI. Specifically, they call out the contract's use of "gating," which refers to a set of basic requirements bidders must meet to be considered for the work, and the what they call an "unnecessary requirement" that bidders meet the Defense Information Systems Agency Impact Level 6 security capabilities to handle Secret-level military information.
Womack and Cole conclude the letter by asking Fine to "investigate the development of requirements and RFP process for the JEDI Cloud program."
The unnamed "specific contractor" that meets JEDI's gate requirements is, without a doubt, Amazon Web Service. Since day one, AWS has been positioned as the frontrunner to win the JEDI contract because it was, until recently, the only cloud vendor with Impact Level 6 capabilities. Microsoft announced earlier this month that it will soon meet those requirements, expanding the pool to two vendors who can fulfill the contract.
They allege, based on news reports they've read, that the contract was designed by DOD personnel with ties to the contractor.
"Specifically, our concern is how and why the structure and these provisions, which run contrary to industry best-practices and federal acquisition guidelines, were included in the final RFP," they write in the letter. "It has come to our attention through media reports that individuals who held, or hold, high ranking positions in the Department have significant connections to the specific contractor. Our current understanding is that these individuals, in direct contrast with the Federal Acquisition Regulation and DoD Ethics Policy, had involvement in the development of the JEDI program."
Several new stories — including a widely shared but tenuous reports from the Daily Caller and Vanity Fair, which Womack's office confirmed as "examples" on which the letter bases its claims — argue that Sally Donnelly, a former senior adviser to Defense Secretary James Mattis, had financial ties to AWS through a consulting firm she founded but has since sold that did work with the cloud service provider when the $10 billion contract was developed.
Many in the commercial tech industry also believe the JEDI odds are stacked against them. Oracle and IBM have both filed pre-award protests of the contract based on the same claims as Womack and Cole.
And then there is Google, which was thought to be a competitor for the JEDI contract but took its name out of the hat over ethical concerns centering on the department's use of artificial intelligence. A group of supposed Microsoft employees too raised concerns about the company's bid to support the Pentagon's pursuit of increased lethality, telling it to not bid on JEDI. However, Microsoft did in fact bid on the contract, a representative confirmed to FedScoop.