JEDI complaints under review by new Defense secretary
Mark Esper's "examination" comes after a host of Republican lawmakers asked him and other administration officials to delay the award of the contract.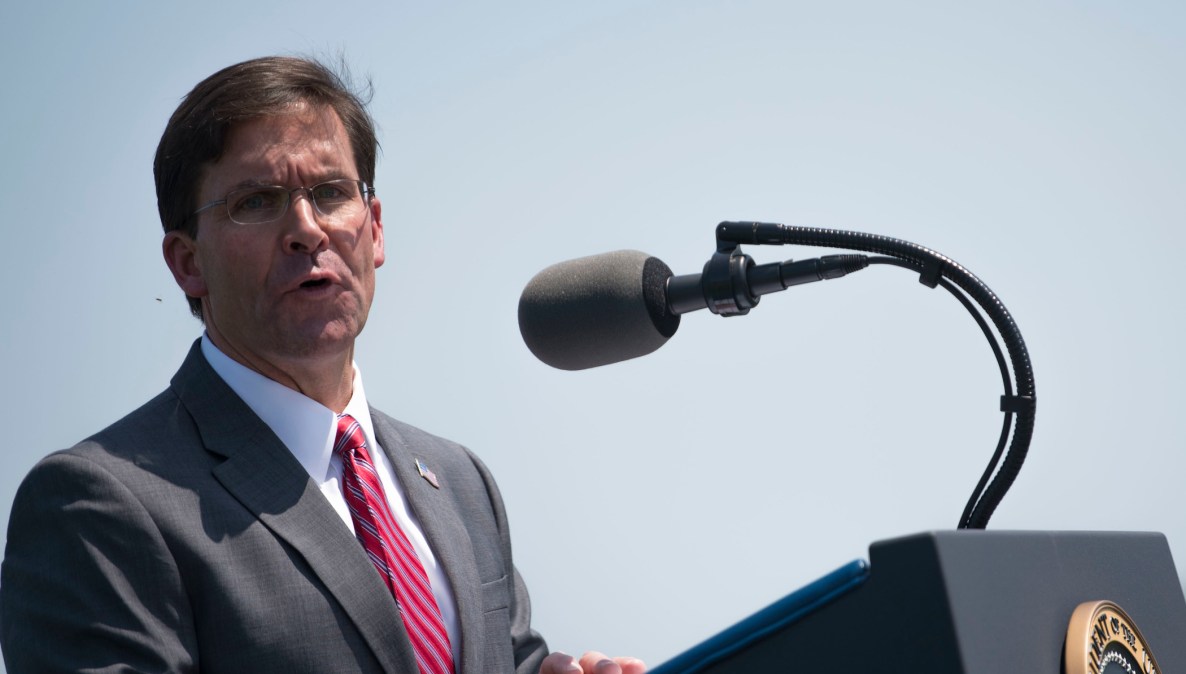 Newly confirmed Secretary of Defense Mark Esper is reviewing the Pentagon's $10 billion JEDI cloud acquisition after receiving complaints from Congress.
"Secretary Esper is committed to ensuring our warfighters have the best capabilities, including Artificial Intelligence, to remain the most lethal force in the world, while safeguarding taxpayer dollars," Pentagon spokeswoman Elissa Smith told FedScoop in an email. "Keeping his promise to Members of Congress and the American public, Secretary Esper is looking at the Joint Enterprise Defense Infrastructure (JEDI) program."
The review could once again delay the Pentagon's single-award enterprise cloud contract. "No decision will be made on the program until he has completed his examination," Smith said.
Dana Deasy, who also reviewed JEDI last summer after joining the Pentagon as CIO, said recently the plan is to issue an award later this month.
Esper's "examination" comes after a host of Republican lawmakers — most notably Sen. Marco Rubio of Florida — wrote letters to Esper and other administration officials, all the way up to President Trump, asking to pause deliberations. The GOP lawmakers point to an ongoing inspector general's investigation of potential conflicts of interest around the contract as a reason to delay it.
Trump said in mid-July that the White House is going to "take a very strong look at" JEDI after receiving what he called "tremendous complaints" about the competition for the procurement in relation to Amazon, whose cloud computing arm Amazon Web Services is one of two companies still in the running for the award. Microsoft is the other company competing for JEDI.
Other lawmakers, meanwhile, want the military to acquire JEDI as quickly as possible in the name of national security. Following the president's remarks about it, a group of four Republican House members wrote a letter urging the president to consider the national security implications of the contract.
Lobbyists for Oracle — a company that bid on the contract but couldn't make it past the first set of gate criteria — appear to be at the center of the orchestrated efforts to derail JEDI, passing a document around Washington with a flowchart titled "A Conspiracy to Create a Ten Year DoD Cloud Monopoly," according to a CNN report.
Oracle filed two separate lawsuits with the Government Accountability Office and the U.S. Court of Federal Claims against DOD's contract and lost in both venues.
However, the federal claims court wasn't completely satisfied with the Pentagon's justification for issuing a single award, saying it was "flawed." For Oracle's case against DOD, though, it didn't matter, as the company couldn't ultimately make a competitive bid for JEDI.