Trump says White House taking 'very strong look at' JEDI cloud acquisition
But, a group of Republicans who sit on the House Armed Services Committee is urging the president to not bring the contract to a halt.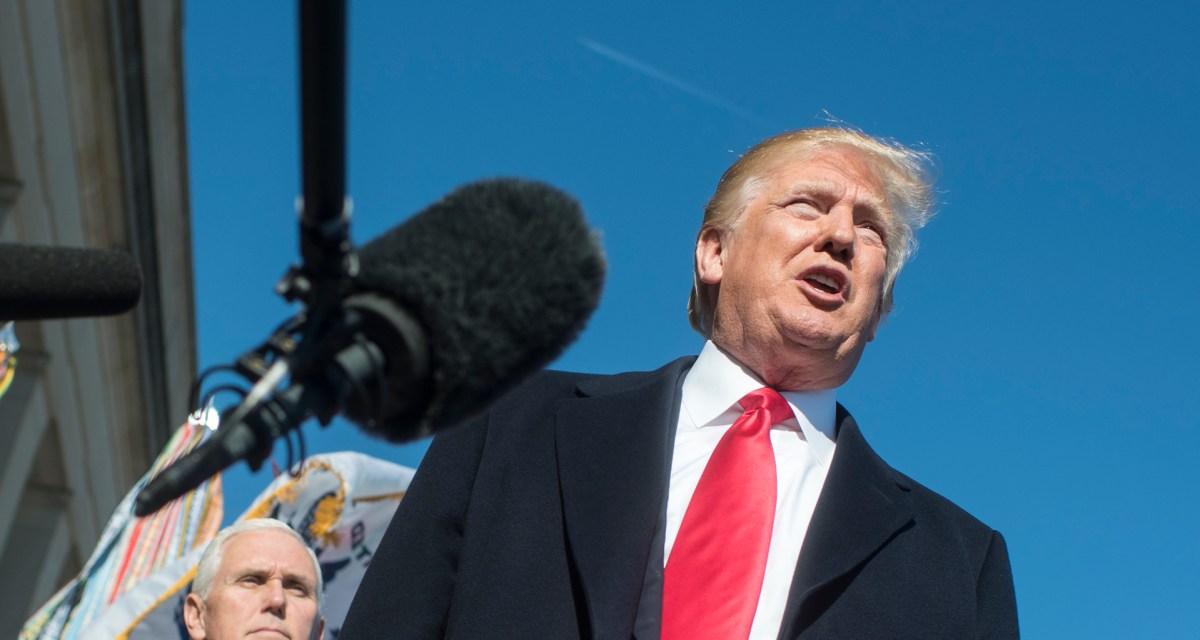 Editor's Note: This story has been updated with information about a new letter to President Trump from Republicans who sit on the House Armed Services Committee.
---
The Pentagon's single-award, multibillion-dollar cloud procurement JEDI has the president's attention.
President Trump told reporters Thursday the White House is going to "take a very strong look at" the Department of Defense's JEDI, short for Joint Enterprise Defense Infrastructure, after receiving what he called "tremendous complaints" about the competition for the procurement in relation to Amazon, whose cloud computing arm Amazon Web Services is one of two companies still in the running for the award.
Trump pointed to "complaining from different companies like Microsoft and Oracle and IBM" as the cause for concern. Microsoft is the other company in contention for JEDI. Oracle and IBM did not survive earlier portions of the process, but Oracle has continued to fight in court.
Word of Trump's thoughts on JEDI made its way around Washington fast. The same day, a group of Republicans who sit on the House Armed Services Committee sent a letter to Trump saying "it is essential for national security to move forward as quickly as possible with the award and implementation of this contract."
"Our committee has conducted oversight of this contract from the beginning. As you know, the courts have upheld DOD's handling of the competition," says the letter, signed by Mac Thornberry, Texas; Elise Stefanik, N.Y.; Rob Wittman, Va.; and Michael Turner, Ohio. "While it is understandable that some of the companies competing for the contract are disappointed at not being selected as one of the finalists, further unnecessary delays will only damage our security and increase the costs of the contract."
The tenor of these House national security lawmakers comes in stark contrast to other members of Congress who have recently objected to the competition for the contract. Last week, Sen. Marco Rubio, R-Fla., wrote a letter to national security adviser John Bolton requesting a delay in the contract. His concern is that the single-award contract will "result in wasted taxpayer dollars and fail to provide our warfighters with the best technology solutions." Bolton is one of the president's closest advisers.
The JEDI contract cleared a major hurdle last week after the Pentagon prevailed in a monthslong slog in the Court of Federal Claims prompted by Oracle, whose lawsuit claimed the acquisition limited competition and that former department officials were in a conflict of interest with AWS. That clears the path for DOD to move forward awarding the contract.
DOD CIO Dana Deasy said recently he hopes to award JEDI sometime in August.