Pentagon No. 3 Jay Gibson resigns
Gibson announced his intention to resign as chief management officer, a position created earlier this year.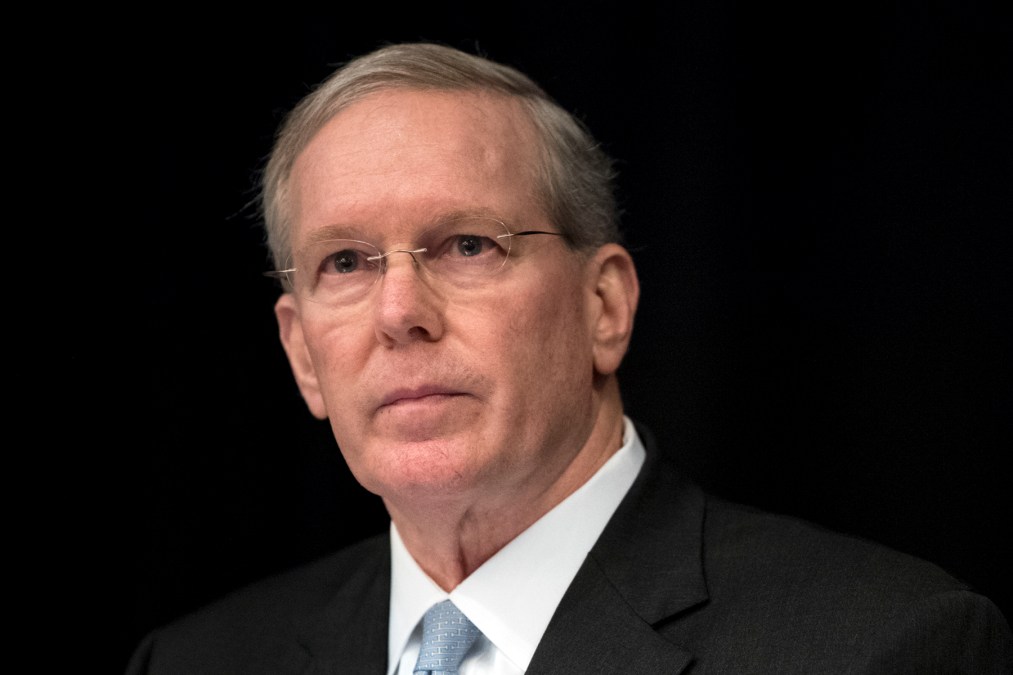 Jay Gibson, the Pentagon's first chief management officer, will resign at the end of the month.
Gibson announced his intention to Department of Defense leadership Monday, Lt. Col. Joe Buccino, a Pentagon spokesman, told FedScoop in an email.
"Mr. Gibson's groundbreaking work as the first-ever DoD Chief Management Officer set conditions for the department's reform initiatives," Buccino said. "His efforts to streamline processes, establish the department's Reform Management Group, and identify significant savings across the department will pay dividends in FY19."
Lisa Hershman, Gibson's deputy, will replace him Dec. 1.
Gibson, during his nine months in the position, was initially given leadership of key IT and business reform initiatives, including leading the DOD Cloud Executive Steering Group and the launch of the $10 billion Joint Enterprise Defense Infrastructure (JEDI) commercial cloud contract. But it wasn't long before those responsibilities were transferred elsewhere — now under the lead of DOD CIO Dana Deasy — and rumors began that Gibson would be pushed out.
The Wall Street Journal reported in September that "Pentagon leaders weren't satisfied with the results of his work" in bringing efficiencies and cost savings to the department, and his duties were "pared back" while the White House searched for a replacement.
"Our commitment to bringing business reform to the department remains unwavering and will result in the increased lethality of our force," Buccino continued. "We appreciate his service to the Department and wish him continued success."
The Pentagon CMO role was created by the fiscal 2017 National Defense Authorization Act and officially established this past February when Gibson was Senate-confirmed to the position, which is the no. 3 in line in DOD leadership.
Defense News first reported Gibson's resignation.