The Pentagon opens JEDI cloud for bidding, still as a single award contract
After months of delays and contentious debate among industry, DOD issued the final request for proposals Thursday for its JEDI contract.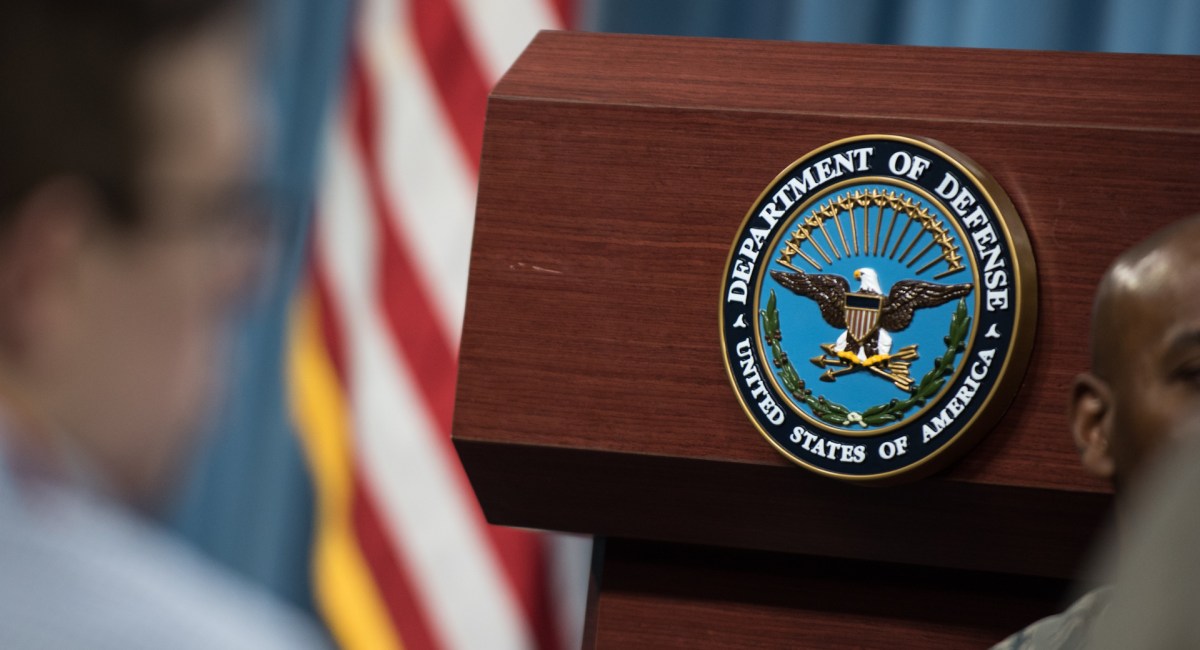 It's settled: The Pentagon's landmark move to the commercial cloud will indeed be through a single award.
The Defense Department, after months of delays and criticism from industry, issued the final request for proposals Thursday for its Joint Enterprise Defense Infrastructure contract — a single-award, indefinite delivery, indefinite quantity acquisition worth up to $10 billion for a possible 10 years. The initial ordering period will be two years, with two three-year options and another two-year option to close it out.
DOD CIO Dana Deasy, who recently was given the lead on the Pentagon's cloud efforts and specifically JEDI, called the contract a "pathfinder" and "a critical first step in the DoD's overall cloud environment."
"I firmly believe that the JEDI Cloud Program and the RFP being released today is the best strategy for the Department to meet its critical and urgent infrastructure needs," Deasy wrote in a letter accompanying the RFP, saying it "employs the best standards of competitive pricing, innovation, and security." He wrote that DOD is "looking for an industry partner who will learn with us and help us find the best ways to bring foundational commercial capabilities to our warfighters … I expect you to continue to put your best foot forward with proposals and show us the best industry has to offer. We're in this together!"
Not much has changed in the specific JEDI acquisition strategy since the initial draft was published in March. It's still very much the same massive commercial platform-as-a-service (PaaS) and infrastructure-as-a-service (IaaS) acquisition it was nearly five months ago. However, the department did include in the final solicitation some key documents for transparency, particularly relating to its case to make a single award. Attached to the RFP are the department's justification to Congress to make a single award and a more recent letter from Undersecretary for Acquisition and Sustainment Ellen Lord approving the final terms of the single-source, fixed-firm-price contract.
"Modern cloud computing capabilities can access, retrieve, manipulate, merge, analyze, and visualize data at machine speeds, providing substantial decision-making advantages on the battlefield," Lord's letter reads. "JEDI Cloud is an acquisition for foundational commercial cloud technologies that will enable warfighters to better execute a mission that is increasingly dependent on the exploitation of information."
For months and months now, industry stakeholders have lobbied the Defense Department to consider a multiple-award contract, but the acquisition team stood by its decision in the name of speed. According to JEDI Program Manager Lt. Col. Kaight Meyers, the acquisition team received more than 1,500 questions and comments on the contract. DOD will continue to field questions on the RFP until Aug. 16 and host a series of in-person question-and-answer sessions Aug.13-15 at the Pentagon.
Only a few cloud vendors are thought to be in the running for the JEDI contract, including Amazon Web Services, Microsoft Azure, Google Cloud, IBM, CSRA (now part of General Dynamics IT) and Oracle.
The general consensus in the federal IT community is that AWS is a frontrunner, based on its experience hosting the intelligence community's massive cloud environment and its authorization to handle DOD information up to the Secret level. Teresa Carlson, head of AWS's public sector efforts, told FedScoop recently that a single award for the JEDI contract "is a good thing."
However, vendors can achieve required DOD authorizations after winning the award, according to the RFP. Within 30 days of award, the winning vendor would need to meet the department's unclassified cloud requirements. Then, it would have up to 180 days after award to meet for Secret level requirements, and, likewise, 270 days after award for Top Secret/Sensitive Compartmented Information and Special Access Program requirements.
Industry has until Sept. 17 to issue proposals.
This story is developing. FedScoop will update with new information as it becomes available.