Sports cars, cow paths and IT infrastructure — HHS's modernization dilemma
You wouldn't drive a fancy car down an old dirt road — so why, wondered HHS CIO Beth Killoran, would you put new technology on an old infrastructure?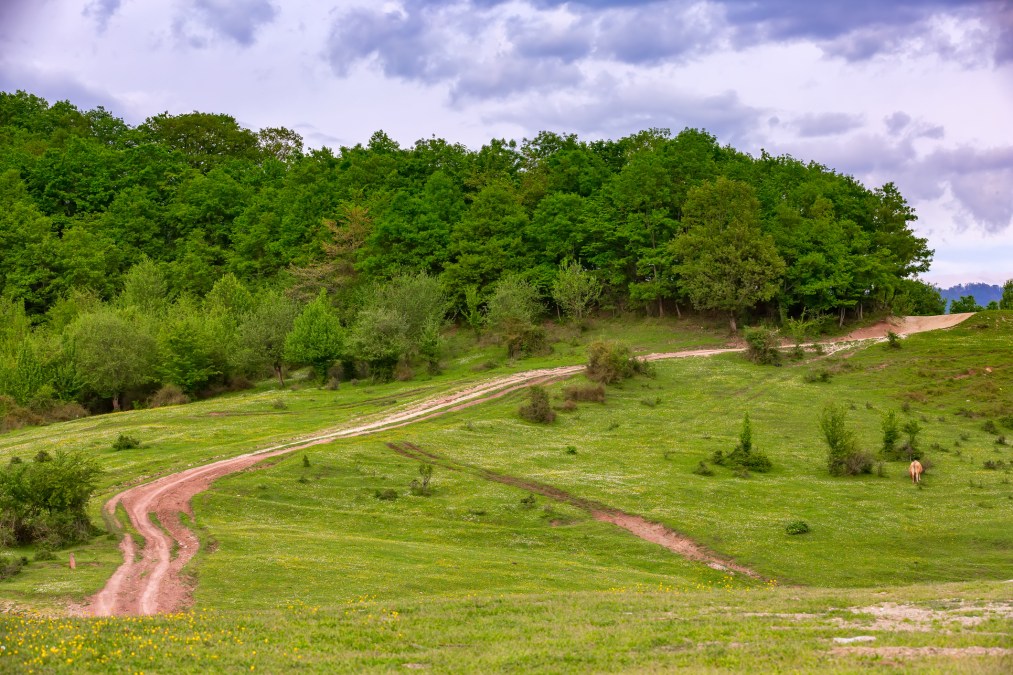 Suppose you bought a Ferrari. Your natural inclination might be to find an open road and test the limits of its monster engine. But you wouldn't drive it down a bumpy, unpaved dirt road, would you?
That's the analogy that comes to mind for Department of Health and Services CIO Beth Killoran when technology vendors try to sell her office on their latest shiny tech, or when her staff wants a buzzy application or device they saw elsewhere.
The reality is, Killoran said Tuesday at the AFCEA Health IT Day, that federal agencies such as hers have no place buying the latest technology until a modern infrastructure to support it is set in place.
Delivering her fast-car-on-a-cow-path analogy, she asked, "Is it going to go from 0 to 100 in three seconds? Or are you going to lose your transmission in the process?"
It's no different for HHS's decades-old tech: "If we have very large systems that are built on very old capabilities, how can I then just say, 'Yep, we're going to put it in the cloud.' I'm going to take an old thing and put it in a new wrapper," Killoran said. "That doesn't mean that makes the food unspoiled by re-packaging it."
That wisdom has directed Killoran's modernization efforts at HHS, which include moving to the cloud, driving precision medicine and adopting shared services across the department's operating division, among others.
"We're looking at our infrastructure and our core foundation and how we can better leverage the investments that we're making to enhance our foundation," she said.
To the vendors in the room, she pointed to this as an opportunity do business with the department. "We have to talk about how your technology is going to work within that exisiting environment, or how can that capability help to build that environment up. Because we have to make sure we're not putting the new car on the old cow path and expecting to have an incredible race. It just isn't possible."
But maybe the sports car isn't a realistic analogy to government IT modernization — after all, with constrained federal IT budgets, what agency could afford the equivalent in new technology?
There too lies an opportunity for industry to help, however, Killoran said.
"Our funding model is a little different. We don't tend to have a lot of investment technology dollars. We have [operaitons and maintenance dollars]," she explained. "So how can you work with us, through your capability, to help us utilize O&M to be incentivized for modernization?"
Killoran continued: "We have to be able to shrink the O&M side, which historically is over 80 percent of our IT spend, and goes up as we continue to keep filling in the potholes on our 'cow path.' And the more wear and tear, as we've seen in our roads and infrastructure, the more it costs because they continue to break down."
She brought that point to yet another analogy — one that most in the audience could relate to living in the Washington, D.C. area: the continued struggles of the area's public transportation system, which Monday experienced a derailment of one of its trains.
"If you continue to keep using infrastructure without making a needed investment in enhancements, eventually it will break, and the citizen suffers," Killoran said. "We can't do that in health IT. Because when the citizens suffer, their quality of life diminishes" — or in the worst case, they could die.