Suzette Kent outlines coming policy focus for the Office of the Federal CIO
"We have an unprecedented opportunity."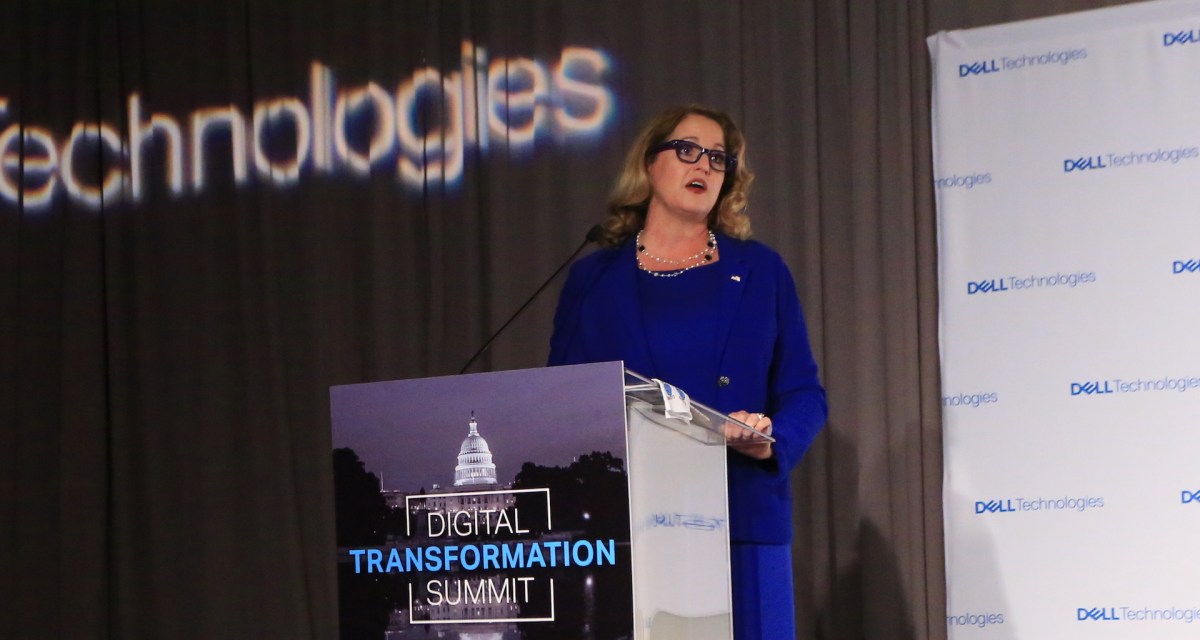 Taking the stage at the Digital Transformation Summit on Wednesday, Federal CIO Suzette Kent shared an observation. She'd been watching commuters walk down the street as she made her way to the Pentagon City venue, she said, and she noticed a trend: More than half the people she saw were buried in their mobile phones.
This, Kent said, should tell the government everything it needs to know about where to meet citizens.
Kent's job, of course, is to lead policy for federal IT modernization, so she shared some of her office's priorities in enabling a more digital-forward government. First up, the draft update to the 2010 "Cloud First" policy that her office unveiled at the end of September — this administration's version is called "Cloud Smart."
"What's different about [Cloud Smart] is not just the commitment to leveraging leading technology but the commitment that workforce training has to be a part of those engagements, and educating our acquisition workforce is critical on that path to moving more quickly," Kent said at Wednesday's event, which was presented by Dell Technologies and produced by FedScoop.
The Cloud Smart draft policy is currently open for public comment in the Federal Register.
The coming new policy guidances don't stop there, though. Kent said her office will soon release updates to FISMA security guidelines as well as "critical" identity management guidelines. She's also working to reevaluate agency "high-value assets."
"We are redefining high-value assets and really looking at the data assets that we have and ensuring that our protection and our focus extends to those," Kent said.
Getting government to the point where it can truly meet all those commuting citizens on all their mobile devices is a challenge. But the current bipartisan support for, and focus on, IT modernization has Kent hopeful.
"We have an unprecedented opportunity," she said.