Bill Zielinski tapped to lead GSA's IT acquisition branch
Zielinski has seen a quick rise as an IT acquisition leader at GSA.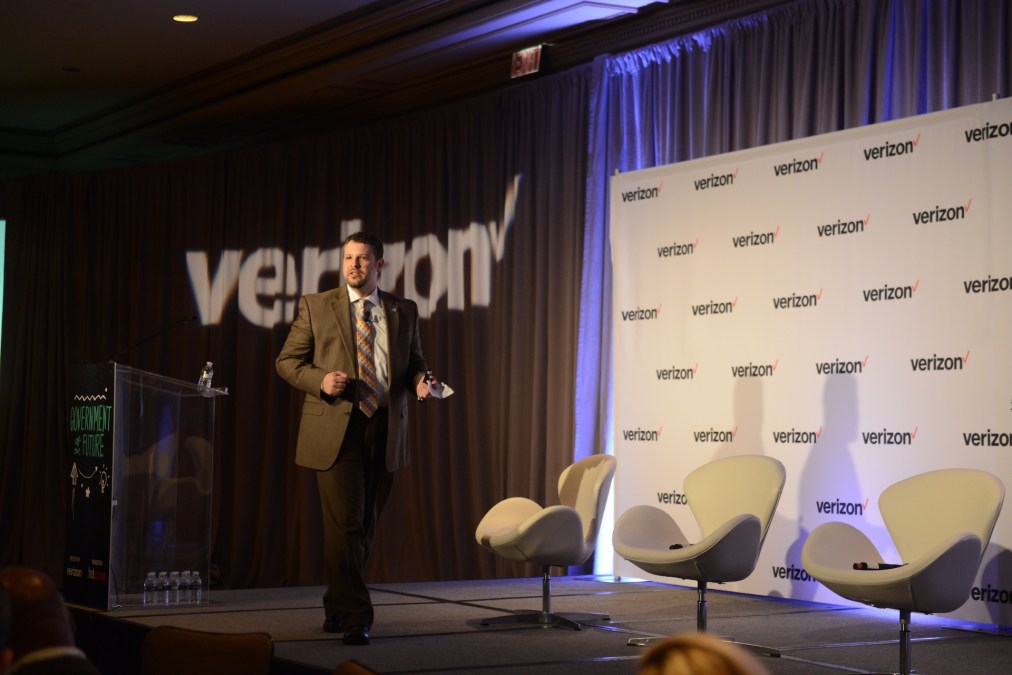 Days after news that Kay Ely will be leaving the General Services Administration, the agency has selected a new leader to head up the Office of the Information Technology Category.
Bill Zielinski will serve as acting assistant commissioner of ITC once Ely departs the office on Oct. 1, FedScoop has learned.
Ely is leaving to help lead a task force that will oversee the transfer of Human Resources Solutions from the Office of Personnel Management to GSA before retiring later this year after her 90-day detail.
Zielinski, the current ITC deputy assistant commissioner and governmentwide category manager for IT, has been a key figure in the development of some of GSA's most prominent technology contract vehicles in the past year, including the $50 billion Enterprise Infrastructure Solutions contract and the $50 billion Alliant 2 IT services contract.
He first came to GSA in 2016 after a stint as the branch chief for agency oversight in the Office of Management and Budget. Zielinski also served as the Social Security Administration's CIO from 2013 to 2015.
The move makes sense, given Zielinski's role in helping craft the EIS and Alliant 2 vehicles, as well as his quick rise as an IT acquisition leader at GSA. He was named the governmentwide IT category manager nearly a year ago, following Mary Davie's promotion to acting deputy commissioner of GSA's Federal Acquisition Service (FAS). Davie is now also reported to be leading the OPM HRS merger taskforce. The merger is planned to be completed by March 30, 2019.
In the past week, reports also surfaced that David Vargas, OPM's director of the HR line of business, left the agency to lead GSA's new Service Management Office in addition to Davie's and Ely's roles on the merger task force.
GSA officials also confirmed that Judith Zawatsky will remain as acting assistant commissioner for the Office of Systems Management. She assumed the position in May, when predecessor David Zvenyach moved to a senior technical advisor role. Zvenyach said last week that he would depart federal service for the private sector by the end of the fiscal year.
Zawatsky has been with GSA since 2006 and was most recently the FAS chief of staff. In 2016, she was tapped as the Multiple Award Schedules transformation program manager after serving as deputy assistant commissioner for the Integrated Award Environment.
FedScoop also recently reported Technology Transformation Service Director Joanne Collins-Smee is set to leave the agency at the end of the month. GSA has yet to announce her replacement.