New from the Digital Service team at CMS: Blue Button 2.0 is a Medicare claims data API
It's an update to the original Blue Button built by CMS and the Department of Veterans Affairs in 2010.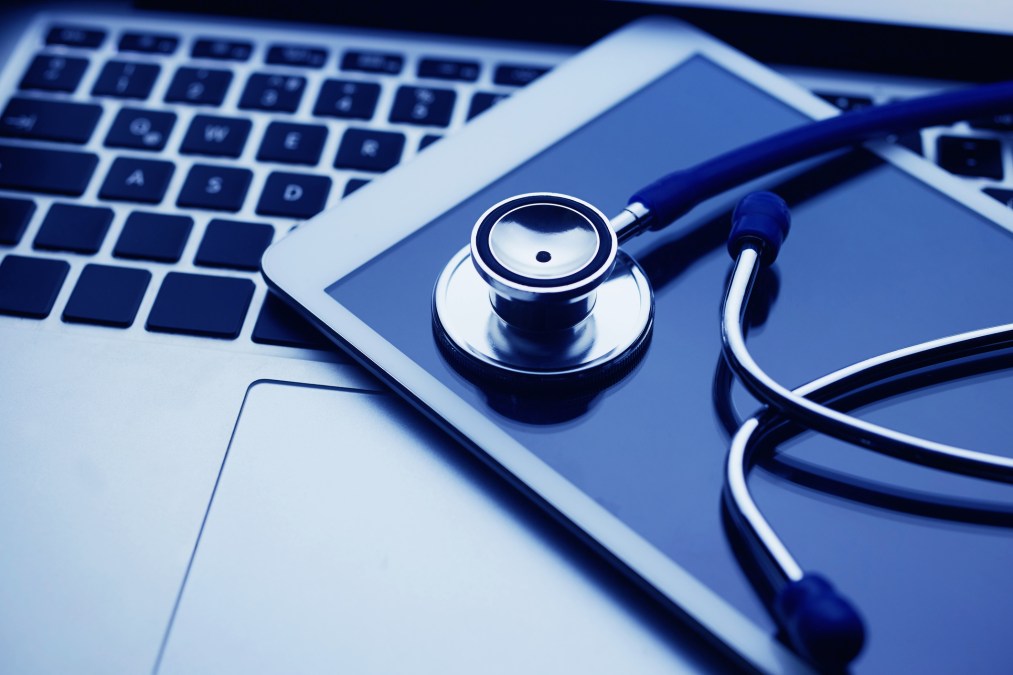 The U.S. Digital Service team at the Centers for Medicare and Medicaid Services has released a new tool that aims to help us learn more from Medicare claims data.
CMS Administrator Seema Verma announced Blue Button 2.0, an application programming interface, or API, during her keynote at HIMSS on Tuesday morning. Blue Button 2.0 is an update to the original Blue Button built by CMS and the Department of Veterans Affairs in 2010.
The original version, as Director of Digital Service at the Department of Health and Human Services Shannon Sartin puts it, was literally a big blue button that Medicare recipients could click to download a PDF or plaintext file of their claims data. This was useful to Medicare beneficiaries, and more than 1 million people availed themselves of this option over the years. But eventually, Sartin said, people began to realize that this information could be useful to third parties like pharmacies, doctors and health care applications as well.
In text form, Sartin told FedScoop, an individual's claims data is "really boring." But collectively, all the data can "help to paint this longitudinal record or picture of who we are and our interactions with the health system." As providers and patients get more interested in personalized, integrated health care, that picture becomes more valuable.
Blue Button 2.0 users will not be required to share their data. The new API — which contains contains four years of Medicare Part A, B and D data for 53 million Medicare beneficiaries — will allow individuals to choose which third parties receive data.
"Blue Button API adds new value for Medicare beneficiaries, providers, care organizations and health applications," a USDS blog post on the announcement reads. "It supports various use cases in the areas of health care and life sciences. More specifically, Blue Button reduces patient burden, streamlines comprehensive longitudinal health information, and uncovers new insights about patient care."
"For example," the post goes on, "our API enables pharmacies to determine if a beneficiary gets healthier over time due to medication adherence."
"The general perspective here is the more we can make available through a beneficiary-authorized transfer of data, the more we can let innovators step in to really look for new insights in health care," Sartin said. This is the kind of stuff the U.S. Digital Service team loves, she added, because it's an opportunity to let outsiders in to "help us figure out how to make health care better."
According to the post, Blue Button 2.0 us currently running a developer preview that over 100 organizations have participated in. Companies that are working to integrate with Blue Button 2.0 include 23andMe, Verily Life Sciences (formerly Google Life Sciences), TechStars Health portfolio companies, PillPack and more.