After failure of EHR program, Coast Guard needs to find new solution ASAP, watchdog says
The agency spent nearly $60 million on an EHR rollout that ultimately came to nothing after five years of work.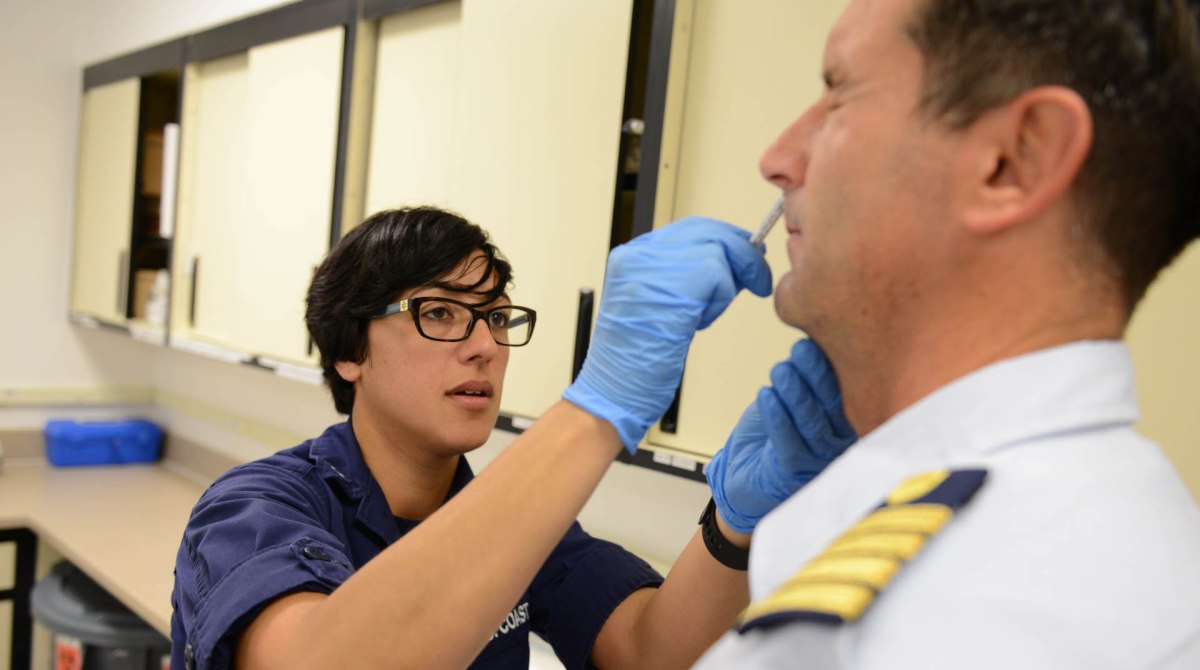 The U.S. Coast Guard must urgently find and implement a new electronic health records system, the Government Accountability Office says in a report, after a past project that took half a decade failed and left the organization using a paper process.
The Coast Guard began working with Wisconsin-based Epic Systems in 2010 to implement a new EHR system, dubbed Integrated Health Information System (IHiS). Over the following five years, the project faced multiple setbacks and delays, according to the GAO. IHiS was ultimately scrapped in 2015, with nearly $60 million spent as of August 2017 and some payments still to be made.
The Coast Guard came away with no software or equipment from the project to be used for the future. To make matters worse, in the two years since IHiS's cancellation, the Coast Guard had to also decommission its two legacy EHR systems because they did not comply with international standards.
The GAO report says the project failed because of "financial, technical, schedule, and personnel risks." At a House Transportation and Infrastructure Committee hearing on Tuesday, Coast Guard representatives admitted fault.
"What began as a project to develop a simple electronic health record increased in scope and expanded into a much larger concept which added work life and safety services," said Rear Adm. Erica Schwartz, the Coast Guard's director of health, safety and work-life. "This project lacked appropriate oversight and governance and resulted in a project that had significant mission creep, untimely delays and increased cost."
With no system to fall back on, the Coast Guard has been working with a mostly paper-based process to manage health records for about 50,000 service members.
According to the GAO, the Coast Guard initially awarded a $14 million contract to a vendor to acquire a an EHR system to manage online records. Soon after, Coast Guard staff decided to expand the project in order to modernize other IT systems, and the cost grew to about $56 million spread across 25 vendor contracts.
The report doesn't identify the names of any of the vendors. Epic Systems did not respond to request for comment, but the company's website says it fulfilled the terms of the agreement and that its software was ready to live when IHiS was cancelled.
The Coast Guard did not respond to request for comment on whether the software was indeed ready.
Testifying at the same hearing, David Powner, who directs IT management issues at the GAO, listed several indicators of IHiS's poor management. Among the things that slowed it down were questions about whether the Coast Guard was using appropriate funding sources, limited security features in the system, failure of the Coast Guard to properly follow its own acquisition process, and the non-involvement of executives who should have been involved.
The GAO report notes while the Coast Guard created several governance boards to oversee the planning of IHiS, the Chief Information Officer was not included on any of them.
"You could have the best project management on these technology projects, but if you don't have executives that are accountable and breathing down the neck of project managers – that's what makes this stuff work," Powner said at the hearing.
He also expressed concern about the paper process currently in place, calling it "inefficient and dangerous."
"Coast guard clinical staff reported major issues to us that include problems with incomplete records, issues with tracking medications, and challenges scheduling appointments," Powner said.
The GAO report says that the Coast Guard did not formally identify any lessons learned from the failed IHiS project.
"Until the Coast Guard takes steps to document and share identified lessons learned with individuals charged with developing and acquiring its IT systems, opportunities to protect future systems against the recurrence of mistakes that contributed to the failure of IHiS will likely be missed," the report states.
The Coast Guard, which operates under the Department of Homeland Security, issued a request for information in April 2017 for an EHR that is interoperable with EHRs at the Department of Defense and the Veterans Affairs Department, to ensure ease of transfer.
The VA and DOD are both in the process of implementing new EHR systems through separate contracts with Cerner. The Pentagon's new system, MHS Genesis, has been rolled out in four test sites and is in an eight-week assessment period, Health Care IT News reports. Meanwhile, the VA's system is facing an uphill climb, with its contract process held up due to its own interoperability questions.