Federal IT contract spending reaches new high in fiscal 2018, report says
Agencies spent $64.7 billion on IT contracts last year, up 9.5 percent from fiscal 2017.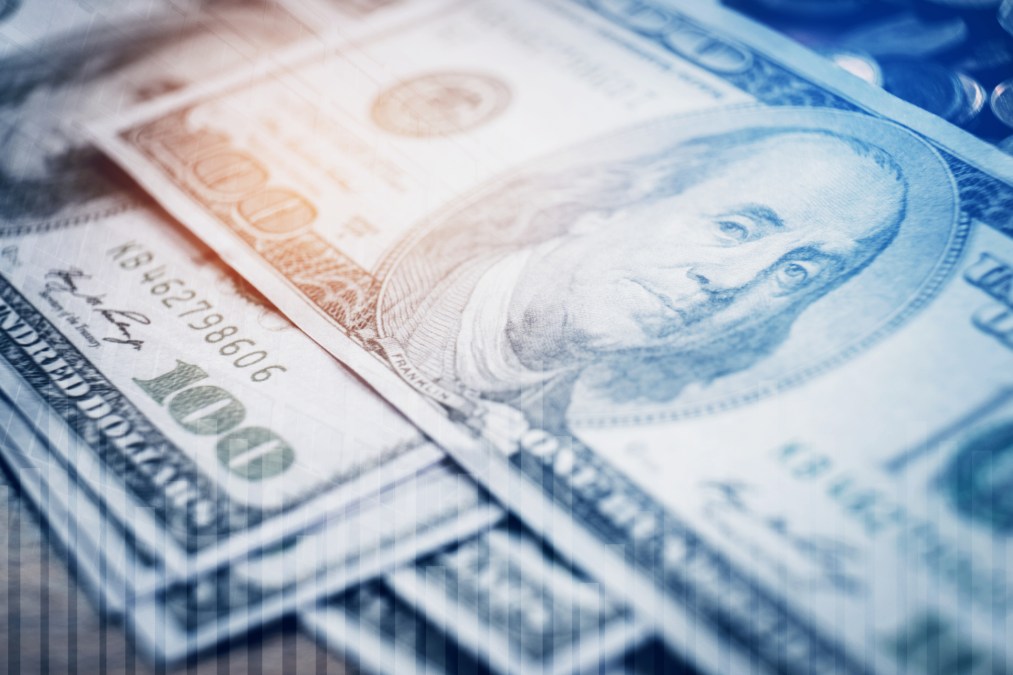 Federal spending on IT contracts reached an all-time high in fiscal 2018, according to new Bloomberg research.
Agencies spent $64.7 billion on IT contracts last year, up 9.5 percent from fiscal 2017, according to Bloomberg Government's analysis of Federal Procurement Data System data.
This is attributed to growth in unclassified spending in both defense and civilian sectors —11.9 percent and 6.6 percent, respectively.
In particular, the report notes, the Department of Defense IT contracts obligations in 2018 were the most ever at $33.8 billion in "nominal dollars" — meaning not adjusted for inflation. With inflation, or in "real dollars," it's the most since 2012, "when the drawdown of U.S. forces from the Middle East and sequestration exerted downward pressure on Pentagon IT spending," analyst Chris Cornillie writes. The $30.8 billion spent by civilian agencies, however, is the most in both nominal and real dollars.
The numbers track with the data on the federal IT Dashboard, which shows overall spending growth in the same period from $78.4 billion to $85.2 billion — an almost 9 percent increase. Those numbers, like Bloomberg's, don't account for classified DOD and intelligence community contracts.
The research dives into specific tech areas in which contracts boomed in 2018. While there was growth in most areas, a few stood out from the rest. Cloud spending within the DOD rocketed by 30 percent, and a more meager but still impressive 9 percent in civilian agencies. Spend on digital services contracts increased 17 percent governmentwide. And agencies across the government continue to invest in business intelligence and data analytics, growing by 24 percent in the past year.
Two other areas, thanks largely to the Pentagon's investment, saw massive growths in contract obligations. Artificial intelligence contract spending grew nearly 75 percent governmentwide — up from $340 million in 2017 to $592 million in 2018. But the DOD was the big spender, resulting in a 170 percent growth year over year.
Finally, growth in spending on other transaction agreements — which allow agencies to develop and scale prototyped technology without going through a full contract acquisition process —jumped from $2.3 billion to $4.2 billion from 2017 to 2018, an 82 percent growth governmentwide. Again, DOD spurred the biggest growth, boosting its spend through OTAs by 95 percent.
On a more sobering note, Bloomberg ties this growth back to the current environment and the partial shutdown, which has surely impacted IT contracts.
"The shutdown means that a number of agencies' signature IT initiatives are on hold. But at the end of the day, they simply need to get done," Cornillie told FedScoop. "The bigger question is around the ongoing IT operations and maintenance contracts. It's not clear at all whether those contractors will be made whole once these agencies re-open."
After this article was published, President Trump announced a deal was reached to re-open the agencies affected by the partial shutdown for three weeks under a continuing resolution. Still, the long-tail effects of the closure will continue to impact agencies, which have been closed for the past 35 days, as they work to get back to normal operations and make up for lost time. And if another deal isn't reached by Feb. 15, agencies could be right back in the same situation.
But overall, the numbers indicate that the federal government is making good on its efforts to modernize its systems by devoting more money to things like cloud, cybersecurity, AI and digital services.
"These investments tend to be mutually reinforcing toward governmentwide IT priorities. For instance, when an agency invests in migrating legacy applications to the cloud, it has an impact on its cyber defense posture," Cornillie said. "Certainly there are risks in moving to the cloud, but overall it allows the agency to sunset older infrastructure that is harder to patch and maintain. The vast majority of cyberattacks exploit vulnerabilities that are known, but unpatched. Those kinds of improvements are hard to quantify in official cybersecurity spending figures."