Coming soon: Better collaboration, sharing with U.S. allies, IC CIO Sherman says
Sherman plans "in just a couple weeks" to convene CIOs from Five Eyes allied nations to work on improved collaboration and information sharing.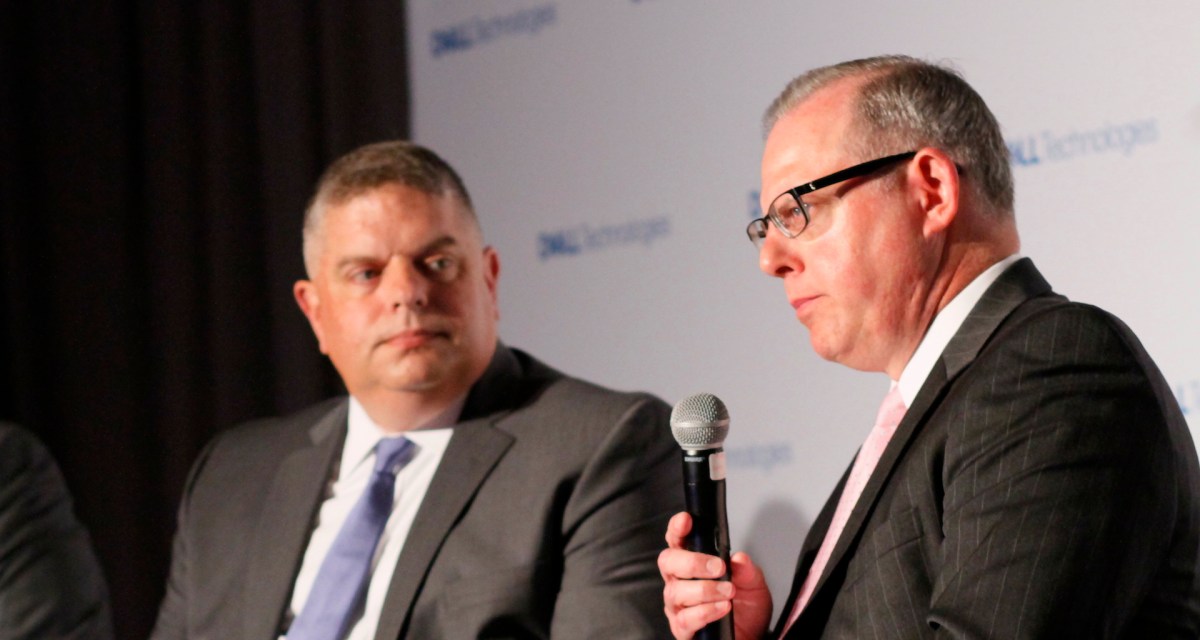 The U.S. intelligence community is working to improve collaboration and communication with its Five Eyes allies and beyond.
Intelligence community CIO John Sherman plans "in just a couple weeks" to convene CIOs from Five Eyes allied nations — Australia, Canada, New Zealand and the United Kingdom — "to work through some of these issues" concerning intelligence collaboration and information sharing, he said last week.
"We've been able at some level to collaborate with our Five Eyes allied partners for a number of years, and there's been some notable strides in terms of more seamless email, connectivity,
video teleconferencing, phone," Sherman said at an event hosted by Fed Insider and George Washington University. "We're in the 21st century, here — shouldn't we be able to do more, like chat? Yes, and we're working on that with them."
Sherman, who has spent time with the CIA and the National Geospatial-Intelligence Agency, said he knows there are plenty of capabilities out there, especially for sharing information across large organizations, and because of that, he doesn't want to "reinvent the wheel."
"I don't want to reinvent the wheel of what the [Allied System for Geospatial Intelligence Senior Management Council] is doing, I don't want to reinvent the wheel for what the Department of Defense is doing or [the Defense Intelligence Agency], I don't want to reinvent the wheel with the robust signals intelligence Five Eyes networks that my colleagues up at Ft. Meade have," He said.
Giving more detail on the upcoming meeting, Sherman said "I've invited all these other stakeholders from these other communities of interest so as we look some of the capabilities that have been deployed for discipline-specific reasons like geospatial intelligence — why don't we just leverage it for broader enterprise needs and not reinvent the wheel on this?"
And sharing with coalition partners shouldn't be limited to just the Five Eyes, Sherman explained.
"We've got other partners too in coalition environments, and of course in Afghanistan, Operation Inherent Resolve [in Iraq and Syria], and also other contingency areas where we could very conceivably bring in greater numbers of allies," such as on the Korean Peninsula, he said.
"It requires a lot of discussion and also working across their different stakeholder communities to make sure we're not having an asymmetric sort of solution to work with their IC but not their defense intelligence, or vice versa."