Quantum computing supremacy would be a 'digital nuclear bomb,' Rep. McCaul says
The congressman said the Five Eyes intelligence alliance should collaborate on more technology developments, including quantum computing.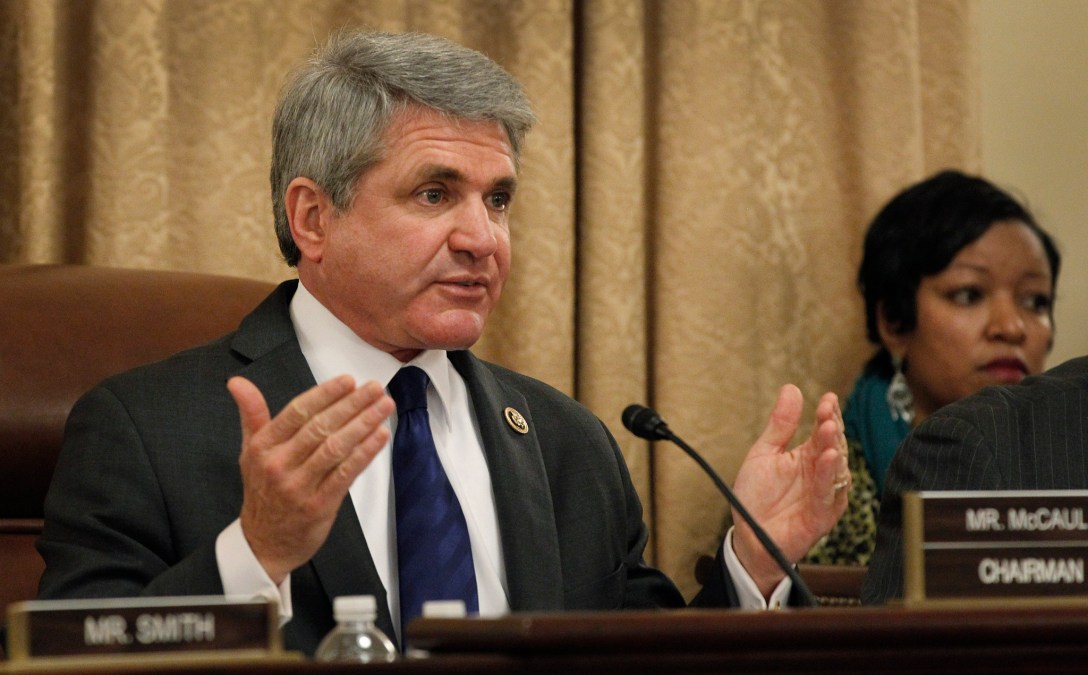 The chairman of the House Homeland Security Committee minced no words Wednesday about the ongoing global arms races to develop quantum computing, saying the country that harnesses it would have a remarkable advantage in the 21st century.
"I think whatever superpower gets that first, it would be like the equivalent of first digital nuclear bomb," Rep. Mike McCaul said at the American Enterprise Institute about U.S. competition with global adversaries like China, Russia, North Korea and Iran. "Whatever country that gets that first is going be an extraordinary superpower. It will blow computing as we know it out of the water."
China's investments in emerging technologies and its ongoing theft of Western intellectual property mean that the U.S. and its Five Eyes intelligence allies — Australia, Canada, New Zealand and the United Kingdom — should cooperate on tech developments that could protect their supply chains, McCaul said. He cited the market for 5G wireless technology as an example of what to avoid with quantum information science (QIS)
"I was talking to the Australians [because] as China moves towards a 5G network, Australia doesn't have much of a choice but to be under their 5G. And guess what, they are going to steal all of their data," McCaul said. "So we've talked about an idea, 5G for the Five Eyes with the allies that we have."
Similar Five Eyes collaboration on quantum computing could be a strong strategic move as well, given the large investments that China has made in QIS , McCaul told FedScoop after the AEI appearance.
"I'll make sure the appropriators put a lot of money into this because it is so important that we be the first country to get to quantum and not the Chinese," he said. "That would put us at a great disadvantage if they got there first. And it seems to me that the Five Eyes, being our closest intelligence allies, working together on this makes sense."
Although researchers around the world are making steady advancements on quantum computing, the consensus is that no nation has developed QIS capabilities that yet threaten the supremacy of traditional computing.
Other stakeholders have called for Five Eyes collaboration on QIS research, especially since each of the allies have increased their own investments in development. Officials from the Air Force Research Laboratory said last week that the U.S. military branches would be collaborating with the U.K., Canada and Australia this fall on a project for a quantum-based navigation solution.
Congress has also put forth legislation to coordinate research efforts in both U.S. public and private sectors centered on quantum computing, while the White House Office of Science and Technology Policy recently chartered a QIS subcommittee to oversee federal research efforts.