Matt Lira stresses the need for long-term modernization strategies in government
The Office of American Innovation wants to build this kind of capacity, the special assistant to the President said on Wednesday.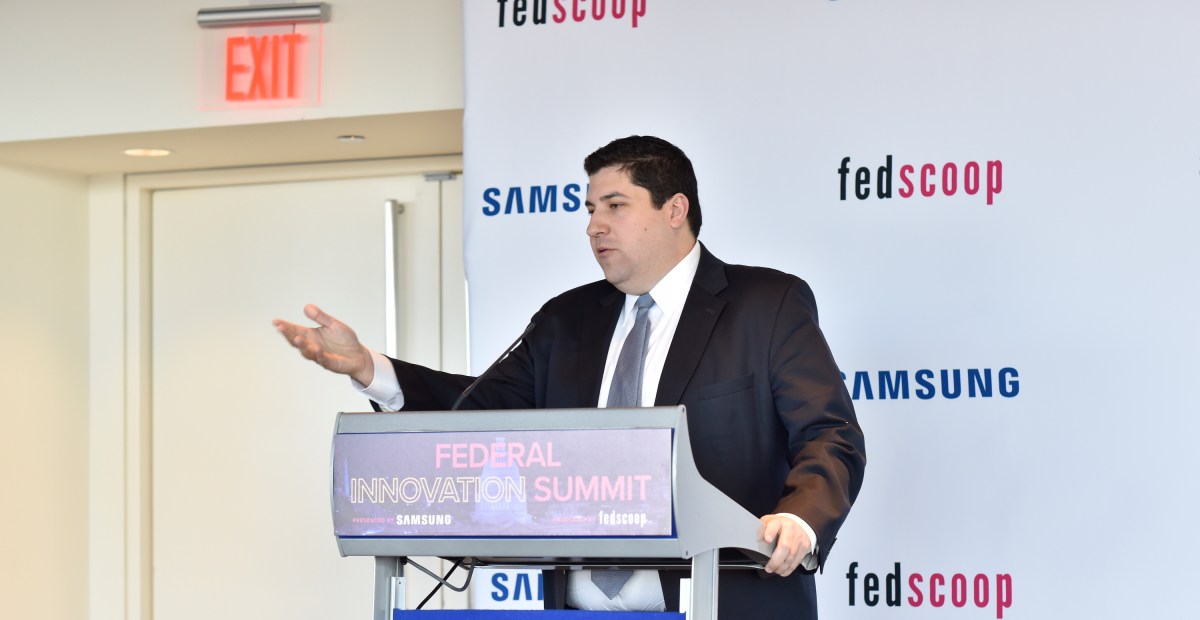 Government IT modernization isn't a destination — it's an ongoing journey.
This was the central thesis of Matt Lira's comments Wednesday at the Federal Innovation Summit sponsored by Samsung and presented by FedScoop. The special assistant to the president for innovation policy and initiatives — who works in the White House's Office of American Innovation — said the administration's goal is to foster "long-term change management capacity" within the federal IT community.
"Even if we could modernize the entire government in an instant — of course we can't but even if we could — great companies and great innovators or some kid in a dorm room somewhere can completely change the technology game on an ongoing basis," Lira said in his remarks. "The government has to not only be able to modernize in an instant, it has to be able to continually, incrementally modernize itself on an ongoing basis."
Collaboration across entities and ideologies has been a longstanding element of Lira's outlook. "We view modernizing government not really as a sprint or a marathon but as a relay race," he told the 2017 Digital Nation Summit in July.
During Wednesday's talk, Lira laid off the metaphors and spoke in a straight-forward manner about "strategic alignment" between key stakeholders and the importance of approaching modernization in a nonpartisan way.
Lira also spoke about some of central developments in the federal IT ecosystem in the past months, from the passage of the Modernizing Government Technology (MGT) Act in December to the appointment of federal CIO Suzette Kent in January.
Kent now heads the Technology Modernization Fund Board, a braintrust created by the MGT Act that will ultimately be tasked with approving agency proposals for the use of money from the central technology modernization fund. The seven-member board met for the first time Monday to pass its Statement of Principles and develop operational protocols by reviewing three early proposals.