Plotting a course for the automated future of federal work
What's the best way for agency leaders to introduce new automation technologies?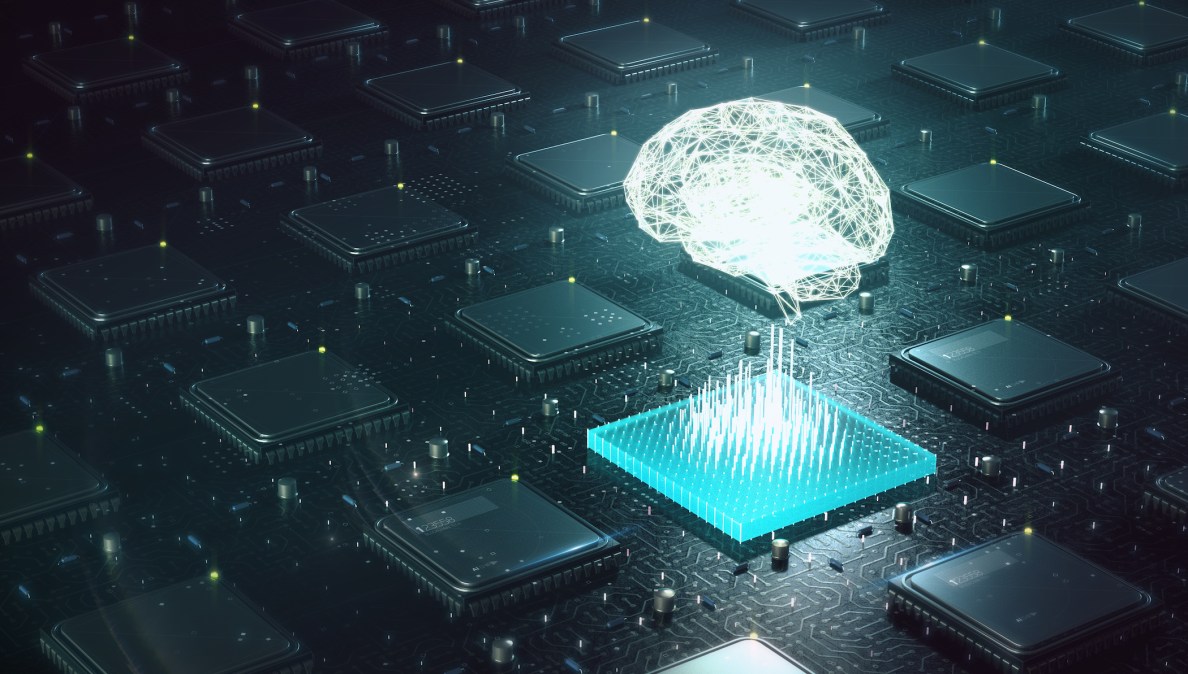 The government's efforts to reskill and retrain the federal workforce are expected to ramp up in 2019 as the White House's embrace of emerging technologies like artificial intelligence and automation continues to expand.
While these technology solutions are in the early stages of adoption, human input and, more importantly, institutional knowledge will be essential to ensuring the efficiency gains expected of AI and automation. And with some estimating that the government will need to reskill up to 300,000 federal employees during this AI boom, an early question for agency leaders will be how to introduce these new technologies that will transform future of public service?
"I think you've got to start first with what you are going to use it for," said Meagan Metzger, CEO of Dcode, which helps emerging technology companies navigate entry into federal markets.
Metzger said the benefits of AI often break down into two categories: doing things that humans shouldn't be doing, like labor-intensive administrative work, and doing things that humans can't do, such as sifting through petabytes of data for potential solutions. Determining how agencies plan to use AI and how employees will work with it is an essential first step.
"I think first, it's identifying which workforce you are actually going to affect with AI because, depending on how you get there, it's very different," Metzger said. "You are going to have to look at, once you assess your skill gaps, what tools do you actually need to enable them to train, which could be AI, or stuff like data science workbenches so people can collaborate."
The Trump administration is actively pursuing both paths as part of its President's Management Agenda, calling on agencies to adopt automated technologies that will allow federal employees to pursue more "high-value" work while also using it to better leverage troves of government data as an asset.
Making incremental introductions
One challenge of these reskilling efforts is that they are occurring amid a massive technological transformation in the federal government.
While agencies are also consolidating data centers, determining which services to migrate to the cloud and bolstering their cybersecurity posture, deciding how to introduce a workforce-changing technology like automation or AI can be a daunting task, especially with the pressure to catch up to the operations currently happening in the private sector.
"The challenge that I think a lot of agencies have is that they get paralyzed," Metzger said. "[They think], 'I need to do a complete infrastructure modernization, and I need to have an entire data management strategy complete before I can do any of those things,' and that's unfortunately not fast."
She said the easier path for agencies to adopt automation is to identify small tasks to test the technology on and then scaling it up from there.
"Pick a business or a mission problem," Metzger said. "The way that technology is structured now with cloud, you can start slowly, incrementally modernizing their environment. Maybe there's a program that has a discrete set of data sources, you can modernize that and start moving that program to AI. Then, slowly start picking off the programs until you get to a total solution."
The other advantage an incremental approach offers is that it allows agencies leaders to leverage small wins to cultivate a critical following rather than trying to institute a wholesale change, said Department of Transportation CIO Vicki Hildebrand, whose last day in government is Jan. 4.
"I think it goes back to those organic opportunities. You see an opportunity, you start with a baby step and I think that's how you do it. Then you show success, then you've got a few more believers and then you have another opportunity," she said. "All of a sudden, you have a stakeholder who has bought in and you're not pitching it to somebody who's half listening."
Tasked with modernizing the technology infrastructure of a department that encompasses regulating air, rail and automotive travel, Hildebrand said her innovation successes often came by earning small wins and using their success to broaden their adoption.
"This is exactly the way IT loves to live," she said. "When the stakeholders think there is a more modern technological way to help us and you grab those opportunities. Then you try to get the few people that are going to be the best to help that initiative move forward. Then they bring on a few people and then there's a new opportunity."
The Culture Question
Given the already competitive market for cyber, data science and IT talent, the Trump administration recently announced its plans to tap the federal workforce to plug critical skills gaps and prepare for the adoption automation technology through reskilling.
Federal CIO Suzette Kent recently announced the Federal Cybersecurity Reskilling Academy, as well as three pilot programs in 2019 to address technology skills gaps, leadership management and robotic process automation (RPA).
While those training programs could address reskilling efforts from a high level, ensuring that frontline employees will buy into such a transformation will likely determine whether the efforts can be sustained across the enterprise.
One way to generate "organic opportunities" is to take some of the workforce's most labor-intensive tasks off the table. That's why Hildebrand said she expects RPA to make a big splash in the federal government in 2019.
"You can remove so much manual work and improve quality by using RPA," she said. "So I see a lot of that catching fire around some of the things that RPA is really good at. It's not meant for everything, but the manual, repetitive, copy-paste kinds of activities, I would be surprised if there wasn't a lot of that happening to free up resources for other things.
Hildebrand added: "The challenge on the heels of that, though, is now you have people who have been doing copy-paste for a long period of time and a robot is now doing that, you need programs to teach them other things."
Using tech to build better human capital management
Agencies like the Treasury Department's Bureau of Fiscal Service, the General Services Administration and other have tested RPA pilot programs in the last year, and its potential to make operations more efficient has officials looking to it as an early step in the government's embrace of automation technology.
Jim Walker, director of public sector marketing at RPA vendor UiPath, said the technology doesn't so much require reskilling as it does restructuring the work. And within that restructuring lies the opportunity for agencies to eliminate time-consuming tasks to pursue more workforce development.
"It's not as if robotics is changing the workforce any different than the cell phone has, any different than the computer has," said Walker, a former federal employee. "Whether it's through the government, through a contractor employee or through their own home, retraining is not nearly the problem it was 15 or 20 years ago."
The President's Management Agenda has also called on the Office of Management and Budget and its Office of Federal Procurement Policy to tackle some of those reskilling challenges by developing new training methods for employees impacted by automation. The plan is expected in the second quarter of fiscal 2019.
Don Kettl, academic director of the University of Texas at Austin's LBJ Washington Center, said at the heart of the federal government's technological revolution has to be a focus on also revolutionizing how it trains its employees to match.
"The reality is there's no way to be able to make the most effective use of emerging technologies without having the most effective employees to know what to do with it," he said. "The paradox is, at the core, the more we talk about the issues of technology, the more important the issues of human capital become."