Zielinski eyes the evolution of IT modernization in 2018
In this FedScoop Q&A, Bill Zielinski talks about what's next for federal IT modernization following the passage of the MGT Act.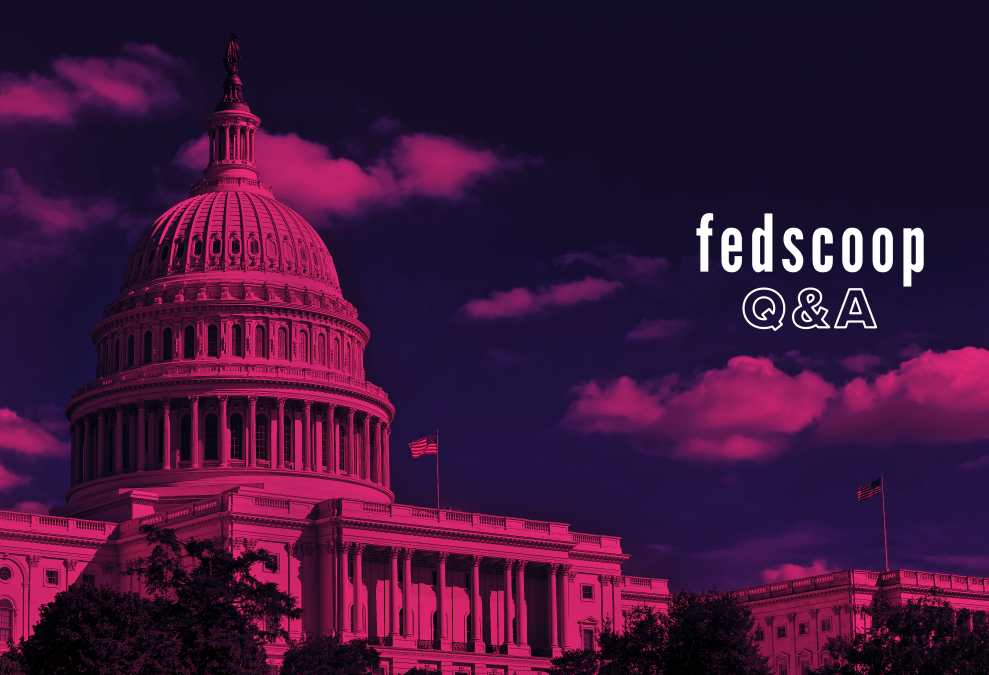 Bill Zielinski had an impressive 2017.
Following the award of two of this fall's most anticipated contracts — the $50 billion Enterprise Infrastructure Solutions and $50 billion Alliant 2 — the General Services Administration executive was tapped as the agency's as deputy assistant commissioner of the Office of the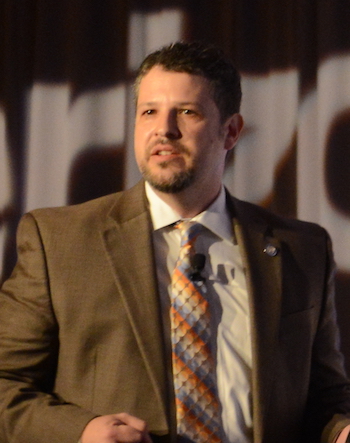 Information Technology Category in addition to his recent appointment as the governmentwide IT category manager.
Zielinski spoke to FedScoop about the new role and what 2018 holds in store for IT modernization.
Editor's note: The transcript has been edited for clarity and length.
FedScoop: This year has been marked by a lot of focus on how to tackle IT modernization. How do you see the issue developing in 2018?
Bill Zielinski: First, for 2018, I think you will begin to see the IT modernization agenda being reflected more specifically in agency planning processes. I think with all the work you've seen up to this date, there is a need to formalize the agenda into a process with clear plans and milestones.
Second, agencies will be individually looking at where their priorities lay from a mission delivery standpoint and will be making decisions about where and how to focus their modernization efforts.
Finally, I do think there will be a governmentwide lens through which the modernization efforts will be viewed to see how we collectively, as a community, develop tools for our toolkit to address priorities, including or specifically regarding governmentwide contracts and/or solutions to address critical issues, such as cybersecurity and cloud adoption, and shared services to deliver commonly needed services to speed delivery and reduce costs.
FS: Can you talk about your new position as deputy assistant commissioner at GSA and how it coincides with the role of governmentwide IT category manager?
BZ: As deputy assistant commissioner of the Office of Information Technology Category at GSA, I am a provider of IT acquisition solutions to agencies. We both provide agencies with access to a number of highly successful, well-utilized government-wide acquisition solutions, and provide assistance throughout the acquisition life-cycle to agencies.
As OMB's governmentwide IT category manager, I work closely with OMB in particular with the Office of Federal Procurement Policy (OFPP) and the Office of the Federal CIO (OFCIO) [on two goals]: focusing on the federal IT marketplace to understand the common needs, define the supplier base and identify opportunities where we as a federal community can work together to improve the effectiveness and efficiency with which the Federal government acquires its IT; and helping shape policy and practices that will assist agencies to even more effectively buy IT.
While distinct and different, these are complementary roles.
FS: What do you think are the top challenges facing agencies in carrying out IT modernization?
BZ: Overall, budget alignment, cybersecurity and cloud adoption are opportunities for agencies to modernize their IT.
Agencies need to be able to align their budget [because] here is an ongoing challenge to "free" operations and maintenance budget and costs to modernize.
Congress authorized the Modernizing Government Technology Act as part of the National Defense Authorization Act of 2018, and that has two main parts. One is the working capital fund authority, which is a new tool for agencies.
Second, having a revolving fund like the Technology Modernization Fund (TMF) that is also contained in the MGT Act has the potential to help break the mold for IT modernization. We look forward to utilizing that fund subject to future appropriations.
Agencies must be mindful of cyberthreats while modernizing and making changes. We are here to help agencies bake cybersecurity into their acquisitions. Agencies are [also] being directed to evaluate how to adopt cloud capabilities. We are here to support agencies with our cloud expertise.
FS: How will projects like the EIS implementation inform future modernization efforts?
BZ: EIS represents a new generation of contracts that are constructed in a way that is mindful of emerging technology and the new way in which agencies are building technical capabilities.
EIS has been designed to change and evolve as tech changes. Agencies can procure solutions in a way they could not before. There is a real opportunity to utilize EIS for enterprise-level IT capabilities.
FS: What are you excited about when it comes to the government's efforts at IT modernization?
BZ: I've been with a handful of agencies over the past 28 years and involved in federal IT for nearly 20 of those years — today, maybe more so than at any other point of time in government, there is a coalescence around modernization. Stakeholders in the community all seem to have a sense of urgency toward modernization to the point where the Administration's agenda is focused on IT modernization, the Hill is putting in place legislation supportive of government-wide modernization and industry is focused on helping the government with IT modernization.
It's a ripe environment for meaningful change. Of course this is in no small part related to the increasing cyberthreat. But never before have I seen more interest from all of these stakeholders in getting to the same point.