$8B DEOS award could come in April — but how many awards?
There's still no word on whether it will be a single or multiple awardee procurement.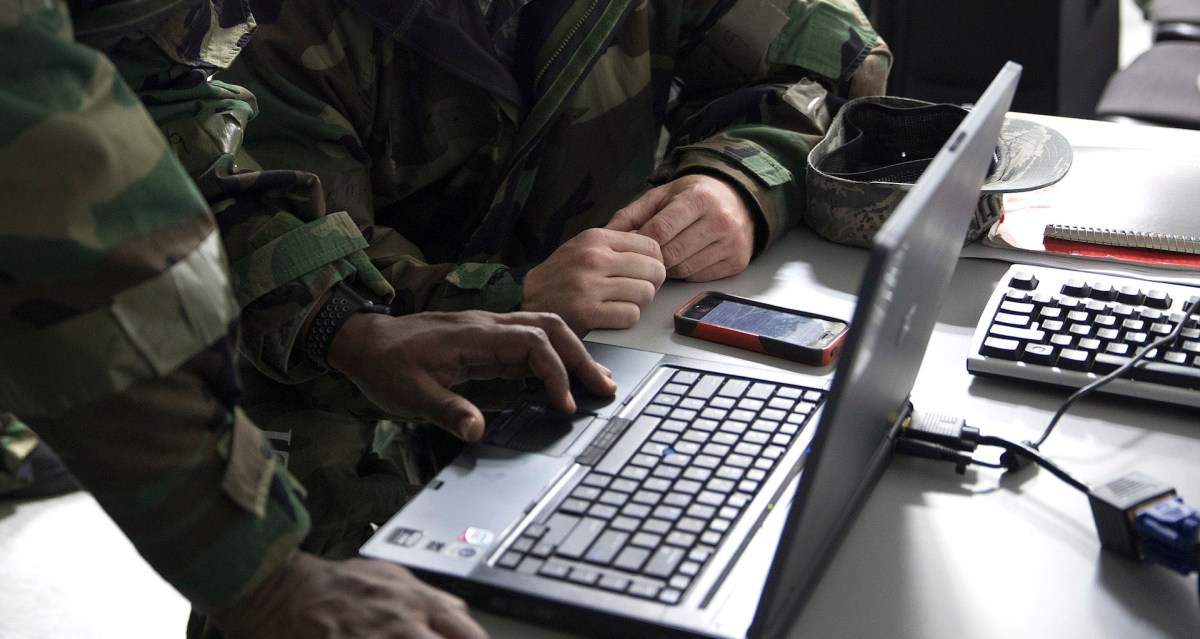 Officials are hoping the $8 billion Defense Enterprise Office Solution (DEOS) commercial cloud contract will facilitate new partnerships between the IT industry and government, and not become another lengthy, protest-tangled acquisition exercise.
But that determination could hinge on whether the contract's acquisition strategy is geared toward a single or multiple awardee procurement.
The Department of Defense decided in October to conduct the DEOS procurement through the General Services Administration's IT Schedule 70, with the goal of leveraging the contract's services for the benefit of civilian agencies as well.
DOD officials welcomed feedback from industry stakeholders on how to make that solicitation run smoothly in a DEOS industry day Monday but said that all options were still on the table for the eventual number of awardees.
"We are still looking at market research," said Hassan Harris, senior contracting officer for contract operations of IT Schedule 70. "We're still talking about timing and finalizing acquisition strategy. One of the things for today's industry day, we wanted to hear from industry regarding the requirements."
But some industry officials stressed the need for clarity in the acquisition strategy, noting that how they determine the services they will offer could substantially change depending on whether DEOS is a single or multiple award contract.
Others inquired about whether there would be contract tracks for small businesses. Brian Hermann, enterprisewide services division chief at the Defense Information Systems Agency, said because the contract is aiming to provide enterprisewide cloud solutions for communication and collaboration services — which will be deployed in a phased rollout — there could be openings for small businesses as the acquisition moves forward.
"The challenge is to make sure we balance an enterprise-level service and interoperability," he said. "There are probably any number of partnering opportunities, as well as support and ancillary capabilities associated with migrations. We know that there are specific niche capabilities that small business partners have some ability there."
Speed is also a factor in the procurement process, and the DOD has struggled with quickly awarding large cloud contracts of late, especially as a single award.
The $10 billion Joint Enterprise Defense Infrastructure (JEDI) cloud contract saga continues to unfold as the department prevailed over Oracle's pre-award protest last month. DOD still faces another protest from IBM whose decision isn't likely to be rendered until early 2019.
When asked whether JEDI's acquisition challenges had informed Pentagon officials on how to pursue DEOS, they said because DEOS is serving what they call "fit-for-purpose" clouds with software-as-a-service solutions, it's a different animal from the JEDI contract.
"Obviously, we're tracking that because it's part of the department's overarching cloud strategy," said Kevin Tate, a DOD management analyst. "I will say that I do not believe that JEDI has influenced, at all, the DEOS approach or the DEOS strategy in moving us forward down towards the line that we are at here. JEDI was not a factor in that at all."
GSA officials plan to release a draft request for quotes in January, followed by blanket purchase agreement RFQ a month later and a potential award in April.