Oracle's JEDI cloud contract protest denied
This decision signifies that, at least in the eyes of GAO, JEDI complies with procurement laws and regulations.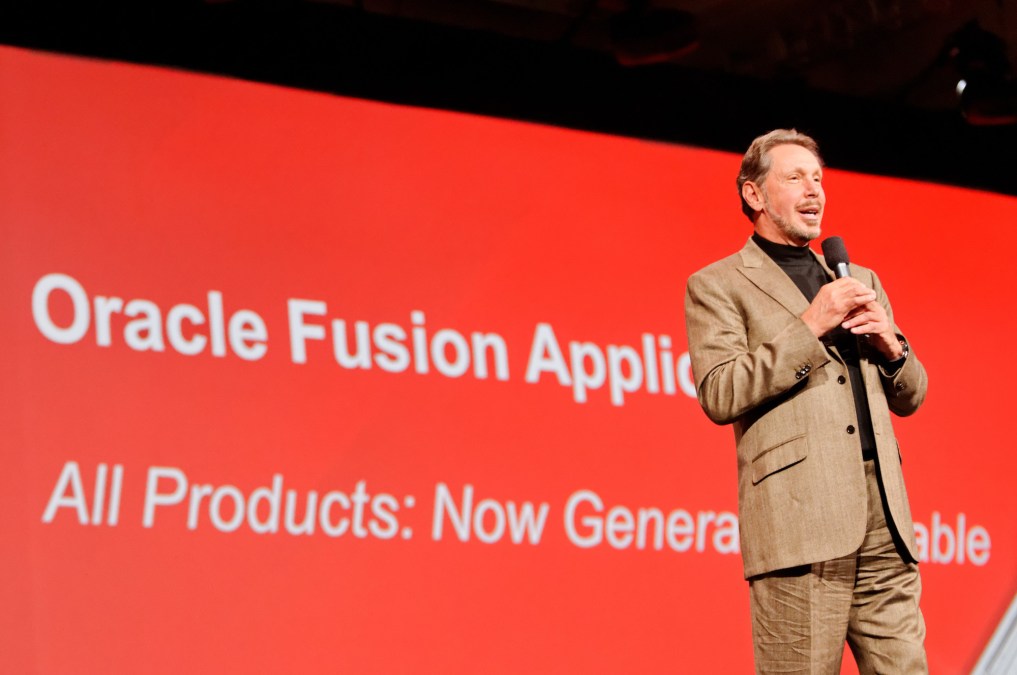 The Government Accountability Office has denied Oracle's pre-award protest of the Department of Defense's $10 billion commercial cloud computing contract JEDI.
Oracle filed its protest in August, alleging that JEDI — formally, the Joint Enterprise Defense Infrastructure — "virtually assures DOD will be locked into legacy cloud for a decade or more" because of its single-award acquisition strategy. But GAO concluded in its decision Wednesday that the single-award approach "is consistent with applicable statutes (and regulations) because the agency reasonably determined that a single-award approach is in the government's best interests for various reasons, including national security concerns, as the statute allows."
GAO's findings are a big win for the Pentagon, which has been flooded with criticism from industry for its decision to award what could be a 10-year, $10 billion cloud computing contract to a single contestant. This decision signifies that, at least in the eyes of GAO, JEDI complies with procurement laws and regulations.
Also Wednesday, Chris Lynch, head of the Defense Digital Service team that crafted the acquisition strategy, tweeted in support of the JEDI contract.
In its protest, Oracle also contended that DOD wrote a solicitation that exceeded its actual needs and, in turn, limited the pool of competition. It also alleged an unspecified conflict of interest.
The government watchdog, however, concluded that "the Defense Department provided reasonable support for all of the solicitation provisions that Oracle contended exceeded the agency's needs," and that "allegations regarding conflicts of interest do not provide a basis for sustaining Oracle's protest."
Oracle responded to the dismissed protest, telling FedScoop in an emailed statement attributed to spokeswoman Deborah Hallinger, "Oracle believes that both the warfighter and the taxpayer benefit most from a rigorous and truly competitive process. We remain undeterred in our commitment to bring tremendous value and flexibility to our customers, including the Department of Defense. Oracle's JEDI bid represents a forward-thinking, next generation cloud focused on security, performance, and autonomy and a move away from the legacy cloud infrastructure that seems to be favored in the RFP. We are convinced that if given the opportunity to compete, DoD would choose Oracle Cloud Infrastructure for a very substantial portion of its workloads because OCI delivers the best, most performant and most secure product available at the best price."
The decision isn't yet publicly available, but GAO hopes to release it in the near future.
The controversy surrounding the single-award nature of the JEDI contract, however, doesn't end there. IBM also protested on similar grounds. A decision on that is expected by Jan. 18.
Oracle — and IBM too, if its protest is also denied — can file a protest with the U.S. Court of Federal Claims. There is also the opportunity to protest with GAO again after JEDI is awarded, which is scheduled to happen early next year.
Some in Congress are also taking exception to the contract. Reps. Steve Womack of Arkansas and Tom Cole of Oklahoma sent a letter in October to acting DOD IG Glenn Fine asking him to investigate JEDI, citing a belief that the contract seems to be "tailored to a specific contractor" and "runs contrary to industry best practices."
That specific contractor, of course, is Amazon Web Services, which has been positioned as the frontrunner to win the JEDI contract. Until recently, AWS was the only cloud vendor with the Impact Level 6 capabilities required in the contract, but Microsoft announced in October that it will soon meet those requirements, expanding the pool to two vendors who can fulfill the contract.