JEDI lawsuit paused as DOD investigates 'new information' on conflicts of interest
"DOD can confirm that new information not previously provided to DOD has emerged related to potential conflicts of interest," a Pentagon spokesperson told FedScoop.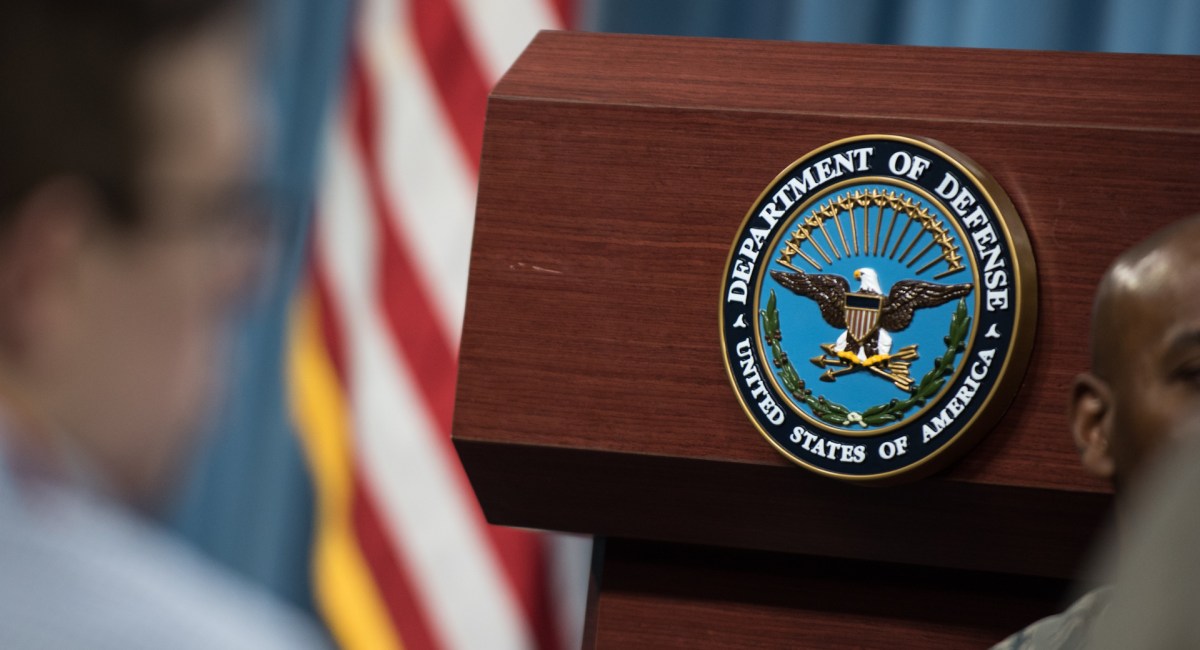 The Court of Federal Claims has paused Oracle's protest of the Department of Defense's single-award, $10 billion Joint Entperise Defense Infrastructure (JEDI) cloud contract as the department looks into possible conflicts of interest in the procurement after receiving "new information."
The court granted DOD a motion to stay Tuesday as the department "reconsiders whether possible personal conflicts of interest impacted the integrity of the JEDI Cloud procurement," according to a filing. Legally, the stay halts all court proceedings until the DOD reports back with its findings.
Pentagon spokesperson Elissa Smith said "DOD can confirm that new information not previously provided to DOD has emerged related to potential conflicts of interest. As a result of this new information, DOD is continuing to investigate these potential conflicts."
The big question is: What is that new information?
Oracle has alleged, among other things, that a pair of DOD employees with relations to Amazon Web Services — Deap Ubhi and Anthony DeMartino — created a conflict of interest through their involvement with the development of the JEDI cloud procurement. AWS is one of a handful of cloud providers vying for the contract. AWS is also an intervenor in the litigation.
Both sides in the lawsuit have their own accounts of the employees' roles in the JEDI contract, particularly regarding Ubhi, who worked for AWS prior to his stint at the Pentagon and has since returned to the cloud provider.
Oracle claims the Pentagon "hand-selected" Ubhi to serve as JEDI's lead program manager "despite Ubhi's ongoing connections to AWS," saying that he "attacked anyone who took multi-cloud positions or advocated non-AWS solutions" while developing the acquisition strategy. The company's central argument against JEDI in this protest — as well as another unsuccessful pre-award protest under the Government Accountability Office, denied last November — has been against the Pentagon's plan to award the contract to a single commercial cloud provider rather than multiple awards to multiple companies.
The Pentagon, though, contended in a filing that "Oracle seeks to engage in a broad fishing expedition" through its conflict of interest claims, calling them "illogical." It said that Ubhi was involved "early in the procurement process, before the agency had received any responses to its request for information (RFI), had issued warfighting requirements through the Joint Requirements Oversight Council, had drafted the bulk of its acquisition strategy documents, had drafted and issued two draft solicitations, and had made its final decisions with regard to the solicitation terms challenged by Oracle." Ubhi did not have the position of influence that Oracle described him with, DOD claims.
AWS, on the other hand, said that upon his return to the company, Ubhi "acted specifically to avoid any potential conflict by voluntarily recusing himself from any JEDI activities."
Oracle and AWS declined to comment on the open litigation.
The stay will stretch out the ongoing JEDI drama even longer. The Pentagon won't be able to make an award until this pending litigation is settled. The judge has set a date of April 4 to hear oral arguments on the case. But this stay could now disrupt that timeline.