USDS's latest report to Congress drives home successes with 'impact' metrics
The group is currently working on 11 projects across six agencies.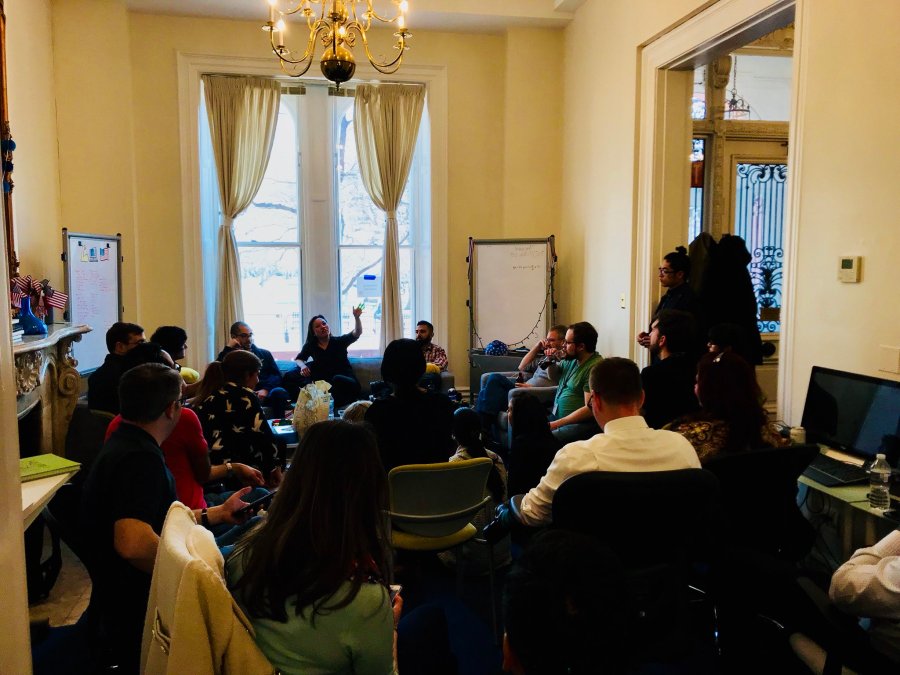 U.S. Digital Service teams spread out across the government are currently working on 11 projects at six agencies, including the U.S. Small Business Administration, General Services Administration and the Department of Veterans Affairs.
USDS released its biannual report to Congress on Tuesday, detailing key advancements made since the last one, published in July 2017. The report provides an overview of work done in the fall and winter of 2017, a spokesman confirmed to FedScoop.
Many of the projects have been ongoing for awhile: a new Department of Homeland Security tool to help people choose the right Trusted Traveler Program for their needs; Blue Button 2.0 at the Centers for Medicare and Medicaid Services; an automated N-400 immigration form to speed up the U.S. Citizenship and Immigration Services' work; and much more.
The immigration form project, according to the USDS report, has led to a full 100 percent of the new N-400s being electronically processed since late October 2017. It also has meant an increase in the amount of immigration workload completed digitally — from 5 percent to 50 percent.
The new DHS Trusted Traveler Programs application, meanwhile, has seen the creation of more than 670,000 user accounts since its launch in October 2017, with around 100,000 online applications submitted in that time period too.
Login.gov, another USDS project run jointly with GSA's 18F, recently announced that it has reached 3 million users.
The report also provides an update on projects recently completed by the team. "One indicator of a success for a USDS engagement is our ability to deliver a solution that can be handed off and maintained by our agency partners," the report reads.
Two projects have met that milestone in the past months: a Department of Defense project to replace the legacy Advisor Network (ANET) system — "a tool to track relationships between advisors and advisees" built specifically "to train, advise, and assist the Afghan government" — and a State Department initiative to improve the visa processing system by adding a tool called "Visa Status Check."
Despite the variety of things USDS has achieved, "opportunities to modernize government services abound," acting Administrator Matt Cutts wrote in his introductory letter. As he's discussed before, Cutts is eager to recruit more talent. "To fulfill our mission, we must continue to attract a steady flow of great tech talent," he wrote.
"I highly recommend that talented technologists looking to serve their country consider joining us," the letter ends. "You'll never be the same."