The VA improved public trust by 25% and other agencies can too
In this op-ed, former VA CIO Scott Blackburn describes how the department regained public trust and how other agencies can do the same.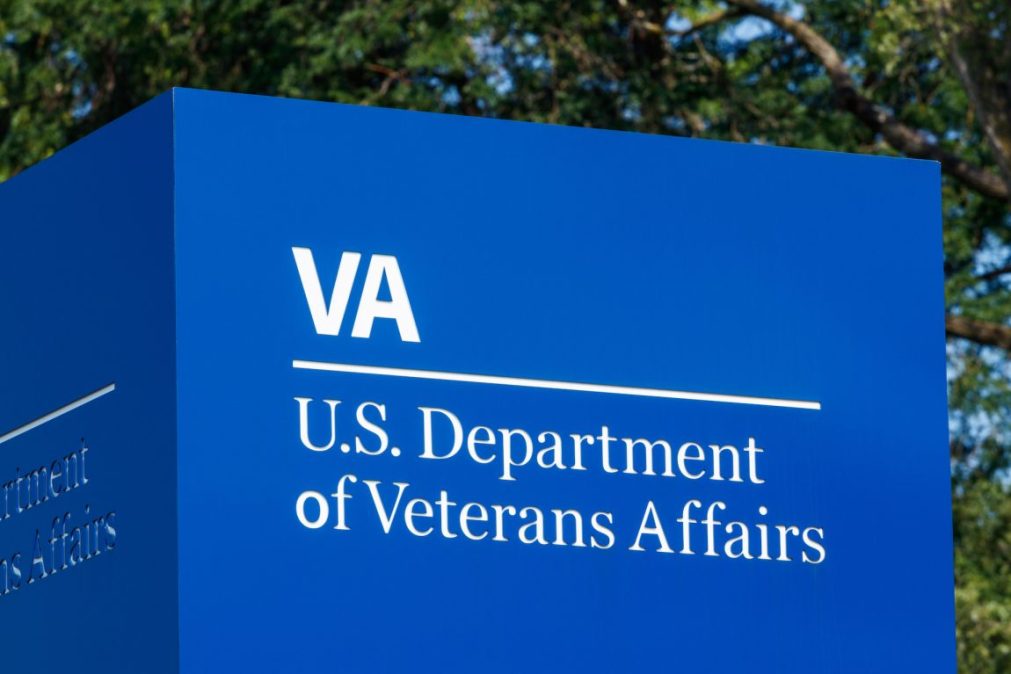 My career has involved driving change in both the private and public sector. As a young U.S. Army scout platoon leader in Alaska, I learned how to lead with confidence in challenging and stressful situations. In my first nine-year stint at McKinsey & Co., I guided companywide transformation programs at some of our country's most important industrial companies. And in three-and-a-half years at the Department of Veterans Affairs spanning both the Obama and Trump administrations, I lived VA's complex transformation firsthand and learned that transformation in government is indeed possible.
The VA has suffered from low levels of trust. In 2015, at the start of the transformation, veteran trust in the agency stood at just 47 percent. Long wait times and antiquated processes put VA in stark contrast with a private sector that was integrating technology at breakneck speeds. Members of Congress and stakeholders across the country openly questioned whether VA was simply too big and too broken to fix. Today, through a smart approach and hard work, veteran trust in VA care stands at 72 percent. The VA still has a long way to go, but there is no doubt that the agency has seen real and important progress.
The challenge of creating trust in public agencies isn't limited to VA; in fact, McKinsey's Organizational Health Index Survey indicates that over 75 percent of public-sector organizations have below-average organizational health. McKinsey also found in a 2018 study that 80 percent of public sector transformations fail to meet their stated objectives.
McKinsey has been studying government transformations for years to understand what distinguishes the 20 percent of transformations that succeed from the 80 percent that don't. Our research identifies a few clear principles of success that can provide a roadmap for effective transformation:
Leaders can model the behavior they expect of public servants. This often means going beyond standard public-sector management routines and leading by example to facilitate change, even when that involves challenging long-established conventions and taking personal responsibility for success or failure – lessons that all young Army officers are taught when they lead their first platoon.
Successful transformations are typically guided by a galvanizing "north star" purpose and crystal-clear priorities. This helps leaders throughout the organization understand the "commander's intent," and can guide inevitable tradeoffs when making budgeting, resourcing and capacity decisions that often make or break whether the transformation is scalable beyond a plan.
Leaders must be mindful of cadence and coordination in delivery, promoting a pace that is fast but steady, a flat hierarchy that encourages close collaboration and trust, and the flexibility to solve problems as they arise. Government transformations, in particular, are neither sprints nor marathons, but relay races that span administrations and leadership teams, making a deliberate, all-inclusive system for change even more important.
Well-planned, in-depth, genuine two-way contact is the key to compelling communication – and that means meeting all affected groups and employees where they are rather than where you want them to be. Public servants care deeply about their agency's mission, and transformation communications must ignite that passion while also directly addressing their concerns, doubts and questions.
Successful transformations require skilled transformation agents with the capacity for change. With technology rapidly evolving and a shifting future of work, reskilling our federal workforce will be imperative to any successful transformation – but simply asking longstanding public servants to do more or to work differently without understanding why or how is a recipe for failure. Instead, change can best be achieved through a mix of experienced external change experts who can learn government systems, and internal change leaders who can be exposed to external best practices.
The VA's motto has its origins in President Abraham Lincoln's second inaugural address, when he spoke about the government's obligation to care for those "who shall have borne the battle," from our men and women in uniform to their families and survivors. Today, agencies like VA are fighting a different kind of battle; one that will determine whether they can achieve their mission and effectively serve our citizens. If they internalize these principles – if they move forward with committed leadership, a clear purpose, cadence and coordination, communication, and the capability to achieve their goals – our federal agencies will be better positioned to lead transformations, improve services, and create positive, lasting change.
Scott Blackburn is a Partner at McKinsey & Company, where he helps lead large-scale transformations at government agencies. He previously served as VA Secretary Bob McDonald's Chief Transformation Officer, and later as Secretary David Shulkin's Interim Deputy Secretary and CIO.