Veterans Affairs IT team takes principled approach to driving customer service
When it comes to customer service, every interaction matters for the Department of Veterans Affairs' Office of Information and Technology.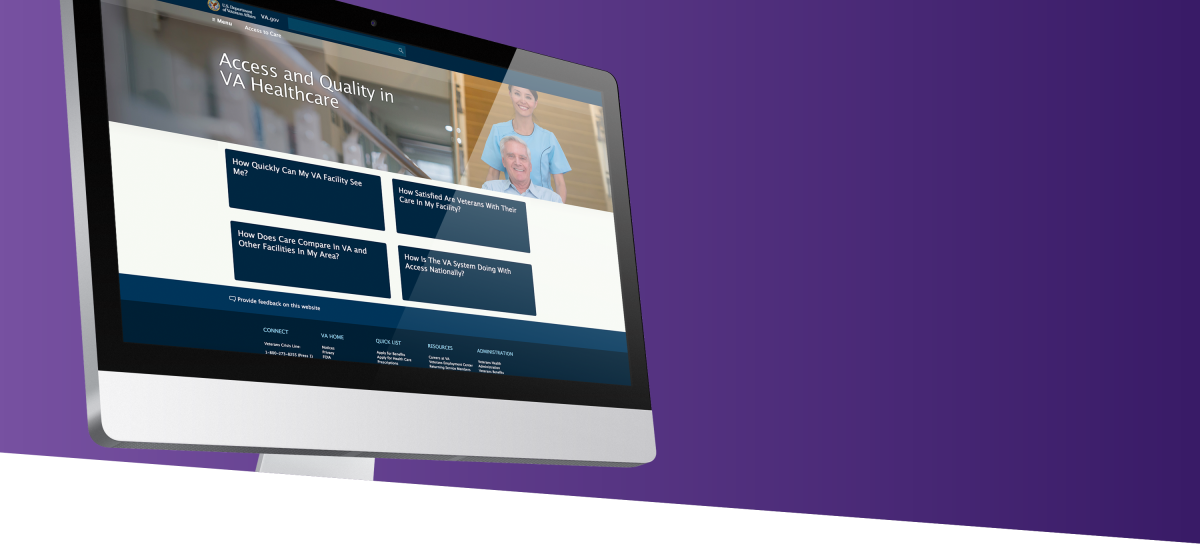 When it comes to customer service, every interaction matters for the Department of Veterans Affairs' Office of Information and Technology.
For Susan McHugh-Polley, OI&T's Deputy Assistant Secretary, for IT Operations and Services (ITOPS), that means providing de facto support to two customer bases—VA employees who use the department's systems and the veterans served by those systems.
As the largest federal civilian agency, the VA employs more than 377,000 people who provide health care services to eligible military veterans at medical centers and outpatient clinics around the country. Supporting those employees requires the efforts of OI&T's team of 16,000 employees and contractors, who manage all of VA's IT assets and resources—including 1 million IT and medical devices and leading-edge technologies that connect veterans to healthcare.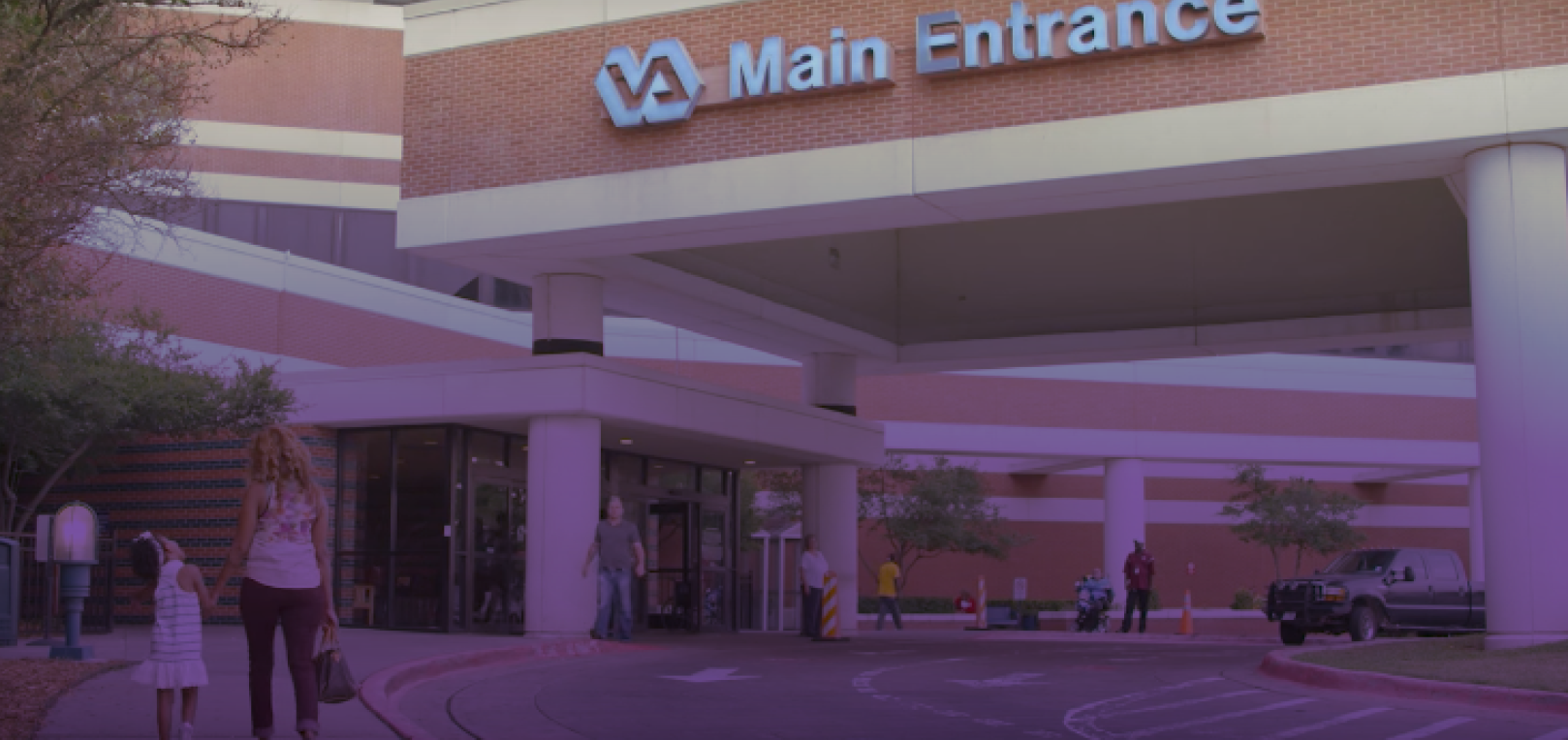 "What's driving our effort to ramp up customer service is to make sure that we're giving unlimited support to the end users who are ultimately providing the services to our veterans," said McHugh-Polley.
That includes a deepening focus on customers' experience through the efforts of OI&T's Veteran Experience team. The team specializes in listening to veterans and their families to foster positive customer experiences and adapt programs to better support them. It also works with VA employees to identify obstacles to achieving excellence on the job.
"Employee empowerment is an essential part of the equation," McHugh-Polley said. But so is taking "a user-centered design" approach, putting "veterans and employees who serve them at the forefront."
Beyond that is a strategy based on four key principles: transparency, accountability, innovation and teamwork. The bottom line in customer service, she said, is about focusing "not only on why you serve, but how you serve."
Making customer feedback more transparent
One catalyst for improving customer engagement has been MyVA. Beginning in 2015, the program set out to give veterans a seamless, unified experience across the entire organization and throughout the country. That led to redrawing VA's many organizational maps into a single map with five districts, and merging disparate organizational boundaries into a single regional framework with the aim of increasing internal coordination and improving customer experience.
OI&T followed suit, developing an enterprise-wide model that provides a "big picture" view that identifies specific customer needs and vulnerabilities across the organization and streamlines support. The IT department also developed IT Operations and Services, or ITOPS, to furnish more efficient and effective service delivery and promote greater accountability and transparency in order to help VA employees better care for veterans.
VA officials also sought to make the outcomes of its efforts more transparent. Earlier this year, OI&T launched a website for veterans and their families to view the current wait times at local VA facilities. It also posts the ratings of VA hospitals and comparisons with private hospitals in their area. The site, called VA Access to Care, empowers veterans to choose the time and place they receive their care.
Improving self-service platforms
To propel the use of customer self-service applications, OI&T has deployed a Veteran Appointment Request system at 100 sites, so that veterans can self-schedule primary care appointments. The system is aimed at reducing wait times and providing more timely services. While VA officials have acknowledged the need to narrow service gaps, department figures published in July note that out of 5 million appointments completed in the month of June across VA, 96.52 percent were scheduled for care within 30 days of the clinically indicated or Veteran's preferred date.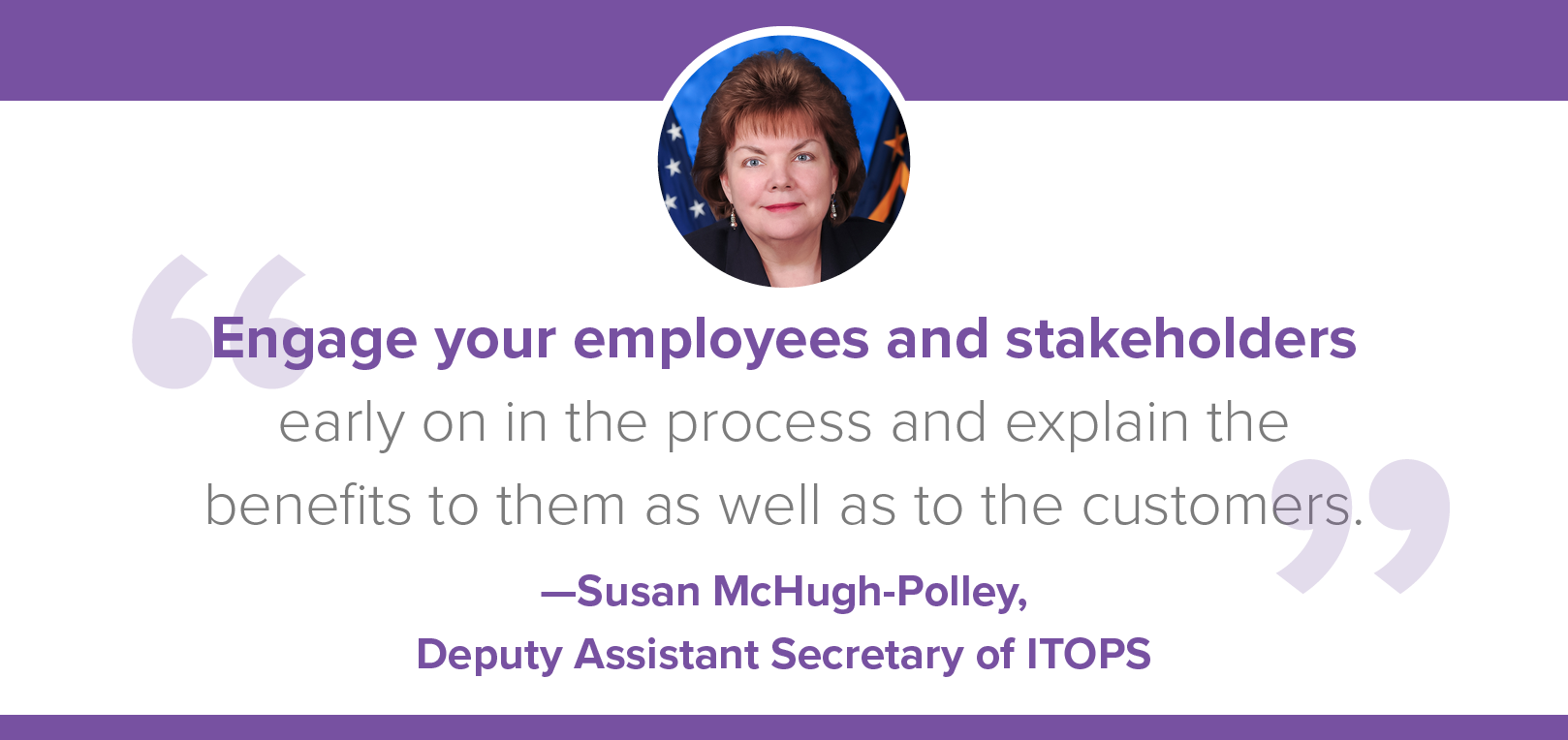 For internal users, OI&T has launched the VistA Scheduling Enhancement tool, which improves the application's front-end graphic user interface so that VA staff personnel can view appointment times more efficiently and spot potential scheduling problems.
Additionally, as part of VA's overall long-term strategy to provide leading-edge electronic health record, scheduling, workflow management and analytics capabilities, VA is currently developing a modern and sophisticated Medical Appointment Scheduling System, or MASS, for frontline caregivers.
Using available tools to measure progress
Gauging customer satisfaction also means assessing employee satisfaction—and making sure VA's partners are doing their part. Among other tools, the Veteran Experience program taps into the annual Federal Employee Viewpoint Survey, which gathers feedback from staff on a battery of performance and job satisfaction measures. OI&T also utilizes the quarterly Employee Engagement Survey, which helps OI&T leaders assess and track progress toward OI&T's goals of improving organizational effectiveness.
OI&T established the Account Management Organization responsible for managing the IT needs of business partners and ensuring a seamless engagement within OI&T. Management teams oversee operations of customer relationships across organizations within VA, including VA medical centers, benefit offices, IT facilities and cemeteries.
"Being proactively transparent by discussing the hard truths and being candid in our conversations will often result in positive change and a successful experience," McHugh-Polley said.
Read more about how Accenture is helping agencies deliver superior customer experiences.
This article was written and produced by FedScoop for, and sponsored by, Accenture.