Without key leadership, VA EHR modernization is off to worrisome start, lawmakers say
Top leadership at the VA has been anything but consistent for the past year, and it's causing lawmakers to worry about the department's newly signed $10 billion EHR deal.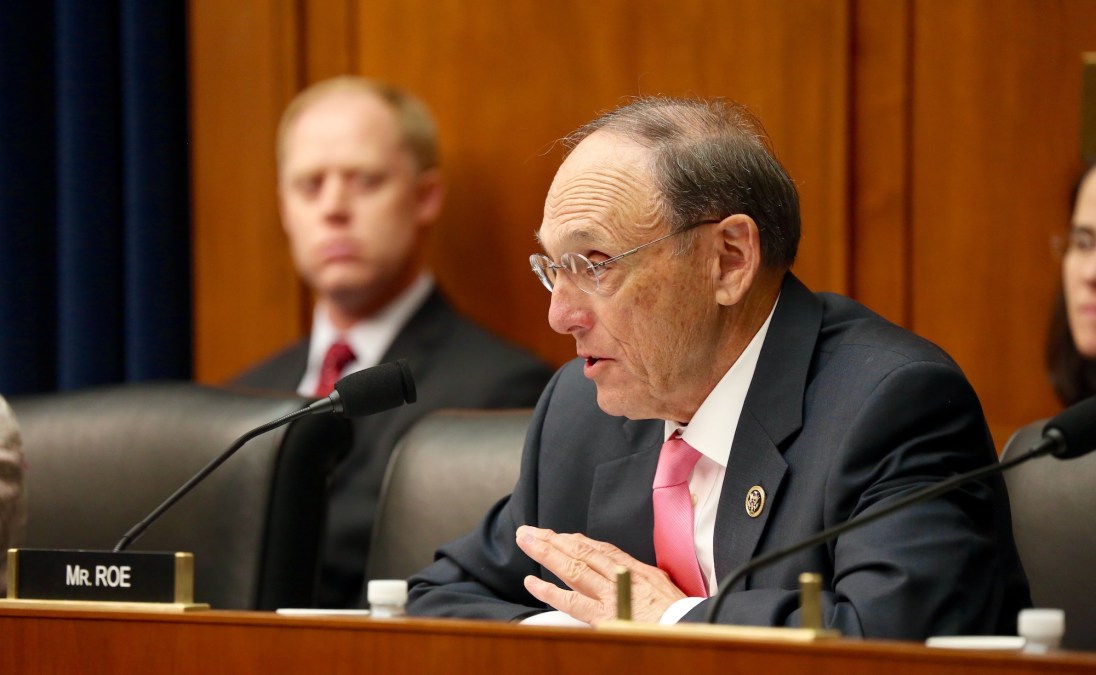 The Department of Veterans Affairs' $10 billion electronic health record modernization contract with Cerner, lawmakers fear, is not off to a good start.
After a yearlong battle to finalize the contract and get to a point where modernization work can begin, the lack of key leadership — namely a permanent CIO and undersecretary for health — could hurt its long-term success, members of the House Veterans Affairs Committee said Tuesday. The main concern is ensuring the 10-year project meets early milestones, the lawmakers said.
It was the committee's first oversight hearing on the EHR modernization since the VA inked the $10 billion deal with Cerner in May. The program office leading the project's rollout expects to have the modernized EHR implemented at three sites in the Pacific Northwest by March 2020. By the end, the contract will likely cost closer to $16 billion with requisite infrastructure and personnel needs, VA officials said Tuesday.
"I don't see how this is going to end well if we don't get the top leadership positions in place … especially the chief information officer, as a highly qualified individual to oversee this project," said Rep. Mark Takano, D-Calif. "It's not on you. It's on the White House for leaving these positions unfilled especially when we have this massive, massive contract."
Currently, the VA is without a deputy secretary, who would be responsible for the EHR modernization. Thomas Bowman retired from that position June 15. Also, the department currently has an acting CIO — referred to as the executive in charge of the Office of Information and Technology — Camilo Sandoval. These two positions are primarily accountable for the success of the EHR project, but neither has seen permanent leadership since President Donald Trump took office in January 2017.
"I'll remind you that we're undertaking a $10 billion … initiative and we don't have these critical positions filled," Takano told Peter O'Rourke, who is VA's acting secretary while the department awaits Senate confirmation of Trump's latest nominee, Robert Wilkie. "I agree," the fill-in VA chief said.
Without the deputy secretary in place — VA leadership has to form a commission to recommend a new nominee to the White House — ownership of the EHR project has fallen to O'Rourke. "[I]t's very clear right now that a deputy has a pivotal and a critical role in this. Right now, without one, that rolls up to the secretary," O'Rourke said. "It will stay with me until we have a new nominee confirmed, and then it will be with him until we have a deputy secretary in place."
"Leadership will make or break this project," ranking member Rep. Tim Walz, D-Minn., said, adding that "so will oversight," telling his committee they have the opportunity this early on to make sure this project is a success.
Rep. Julia Brownley, D-Calif., agreed, saying that in her nearly six years on the committee, "Lack of leadership or turnover in leadership has caused delays in almost any endeavor that has been undertaken. I share the concerns of many in the committee that at the outset we're worried about various deadlines and meeting the interim goals as we move forward on this."
VA's leadership has been scattershot at best over the past six months. The EHR contract had been a top priority of former Secretary David Shulkin, who first announced his intention in June 2017 to adopt Cerner's off-the-shelf software in an effort to be interoperable with the Defense Department. He was fired by Trump in March. Since then, Wilkie stepped up to serve as acting secretary, as Trump initially nominated his personal White House doctor, Rear Adm. Ronny Jackson, to replace Shulkin. However, a scandal emerged around Jackson, and he removed his name from the running. Trump then nominated Wilkie to take over permanently, and by law, he cannot run the agency in an acting capacity as he awaits Senate confirmation. So the White House tapped O'Rourke, then VA chief of staff, to fill in in the meantime.
Back in April, Scott Blackburn, who had served as acting VA CIO since September 2017, also resigned. Sandoval, a former Trump campaign staffer, was picked to take over the acting CIO role. That choice was riddled with controversy, however, as Sandoval was sued by another former Trump campaign worker, Jessica Denson, who accused him of slander and sexual harassment. He initially worked in the Department of the Treasury after Trump's election but was reportedly relegated to a basement office because he clashed with career staff. He later moved to the VA, where he was a key name in the reporting surrounding the internal struggle for power at the agency. That struggle ultimately led to Shulkin's ouster.
Democrats from both chambers on Capitol Hill penned a letter in May unhappy with the White House's choice to promote Sandoval.
Sandoval was notably absent from Tuesday's hearing to the dismay of many committee members. According to Chairman Rep. Phil Roe, R-Tenn., "VA did not offer him to be here."
Walz said he found it "deeply concerning the executive in charge of information technology, Mr. Sandoval, is not testifying today since the Office of Information and Technology is responsible for the EHR's successful implementation. We are kicking off a glorious day, we're at the beginning of the beginning, and the person responsible is not here."
O'Rourke said he's confident in Sandoval to fill that responsibility. "I have a lot of confidence in Camilo Sandoval and what he's been able to do … he's been working with us to restructure the Office of Information and Technology because of some of the poor leadership it's had in the past."
But the thought by some on the committee, as expressed by Rep. Annie Kuster, D-N.H., is the Sandoval may be on the way out due to the allegations against him.
"If the president decides to remove a political appointee, then we will have somebody else step into that role, just like he stepped into that role when the previous executive in charge left," O'Rourke responded.
Kuster echoed the concerns of her colleagues: "It just seems that with an acting secretary waiting for confirmation, with a number of these offices that we've all discussed today including the chief information officer, I just have to note for the record we're not putting our best foot forward on this project, and it's a disappointment."
More hearings like this will be coming soon, as the committee Tuesday announced the creation of a new Subcommittee on Technology Modernization. Roe said it will "focus on oversight of the EHR modernization program as well as VA's other enterprise modernization projects and programs. The subcommittee will allow a small group, three to five people, of committee members to focus intensively on these issues and strengthen the work the staff has already been doing."