JEDI delay results in a win for Amazon with U.S. TRANSCOM
Because of the delays in awarding JEDI, U.S. Transportation Command said it had to extend an expiring commercial contract with AWS through July 2020.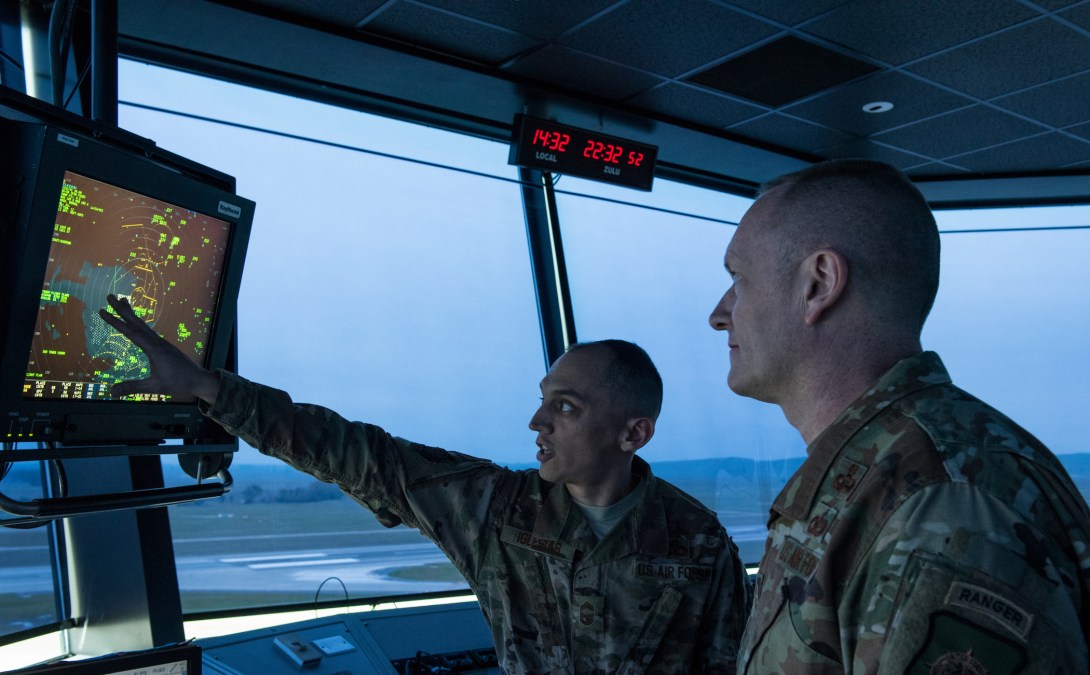 The delay of the Pentagon's $10 billion JEDI cloud contract, a result of legal protests and conflict of interest investigations, isn't good for any parties involved — but it did help score Amazon Web Services a small cloud contract extension with the military's transportation fleet.
U.S. Transportation Command issued a sole-source justification last week to extend an expiring commercial contract with AWS through July 2020, saying that the delays in JEDI — or Joint Enterprise Defense Infrastructure, the Defense Department's premier commercial cloud contract currently up for bid — have made it necessary to issue a follow-on.
That base contract, worth up to $7.5 million, has a six-month base period with two three-month options. Technically, the award was issued to ECS Federal, LLC, which is an affiliated managed services and consulting provider for AWS's commercial cloud. The new extension document has the value of the additional year redacted.
"Subsequent to award of the current task order and after conducting market research, USTRANSCOM determined it should align itself with the DoD Joint Enterprise Defense Infrastructure (JEDI) cloud services Indefinite Delivery Contract (IDC)," the justification says. "Due to pre-award protests, DoD's JEDI contract award schedule has slipped beyond the originally anticipated award date preventing USTRANSCOM from placing an order for the needed services."
It would be too costly and "create unacceptable risk" to go back to the start and migrate "20 to 36 (at any given point) applications" to a new cloud service provider, TRANSCOM's justification says.
"As stated above, these are vital services, and the minimum amount of disruption is necessary to prevent negative impacts to operations," it says. "Transition would cause negative impacts to the USTRANSCOM mission as the Joint Deployment and Distribution Coordinator; therefore, it is not in the best interest of the Government to transition to a new cloud environment at this time."
Coincidentally, the delays caused by JEDI protests aren't the first hiccups this TRANSCOM contract has experienced. Prior to the launch of the JEDI procurement, this contract was first issued as an other transaction agreement for nearly $1 billion to another AWS partner, REAN Cloud.
Oracle, the same cloud provider behind the ongoing JEDI protests in the U.S. Court of Federal Claims, successfully protested the use of an OTA for the contract last May. OTAs come from a decades-old authority Congress recently expanded in the 2016 National Defense Authorization Act to allow agencies to prototype technologies with the potential to move them into scaled production, if successful, without going through the traditional contracting process.
With TRANSCOM's OTA pursuits crushed, the service issued a justification to work directly with AWS through a managed service provider, because it had "already migrated a number of applications into the AWS CSO" and contracting to another provider would "require time to transition to a new [provider's offering] which would result in unacceptable delays and a break in service."
DOD's single-award JEDI procurement appears to be back on track with an award possibly coming in late July, when the court hopes to have made a decision on Oracle's pre-award lawsuit against the procurement, which alleges conflicts of interest and that DOD's decision to issue a single award is illegal.
Earlier this month, DOD announced that its internal investigations turned up no conflicts of interest regarding the contract. It also narrowed the pool of bidders to just AWS and Microsoft as those that meet "competitive range" requirements for the contract.