Federal customer experience improvements 'are the love language of democracy,' OMB official says
"I think things like websites written in plain languages and simpler forms are the love language of democracy," said Loren DeJonge Schulman.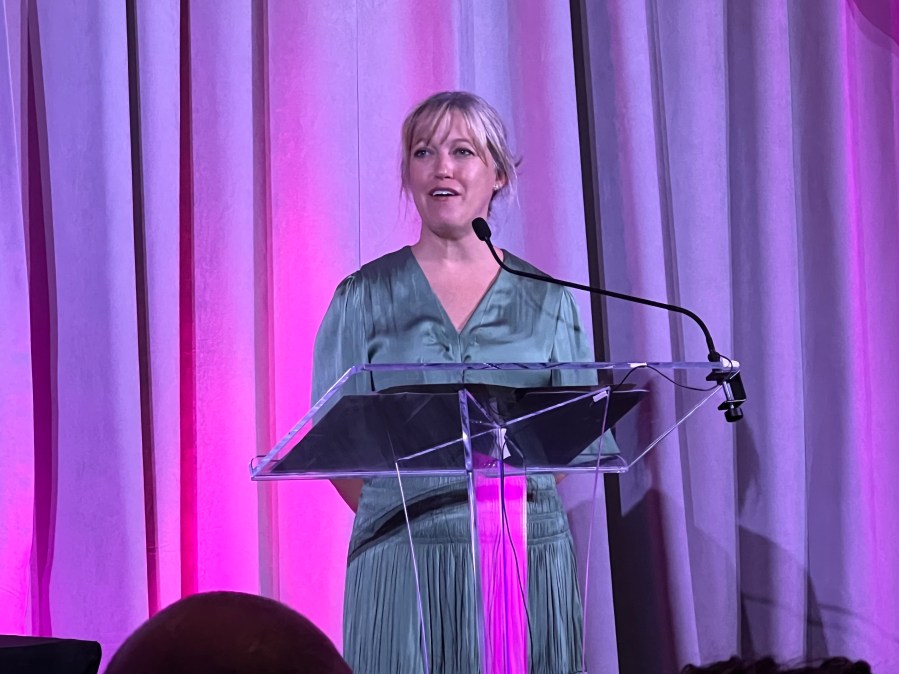 The federal government's incremental improvements to deliver high-impact services in recent years may not appear as seismic shifts to most, but they are adding up and resulting in a government that citizens can count on to deliver when they most need it, a top Office of Management and Budget official said.
Speaking at the 2023 Service to the Citizen Awards ceremony Friday night, OMB's Loren DeJonge Schulman highlighted a number of customer service-focused improvements federal agencies have made recently — like the Agriculture Department's efforts to streamline paperwork for farmers and the IRS expanding its customer callback program — that "are very small steps that add up to an incredible amount" for the American public.
"They add up to a government that not only delivers but is working every day to make that delivery simple, seamless and secure," said DeJonge Schulman, associate director for performance and personnel management at OMB. "These are the types of things that matter to Americans. They matter because they expect government to work. In a democracy, government should not be invisible. But it also shouldn't be a burden."
She continued: "Making forms work better, making websites work better, [reducing] the number of hours people spent on hold, that is an incredible moment for our democracy."
"I think things like websites written in plain languages and simpler forms are the love language of democracy," she said.
DeJonge Schulman said that OMB's work with federal agencies that provide high-impact services to the American people has illuminated two things in recent years: The success of those services is very directly tied to "how often you hear from customers about their experience with services," and agency leaders are essential to driving change in customer experience.
While that may seem obvious to most CX practitioners, she said, it's led to a major transformation that's underway in federal service delivery that can be tied back to major policy changes and additional commitment to making government more customer-friendly as part of its modernization agenda, such as prioritizing it in the President's Management Agenda.
"Think about where you work your life in this customer experience world two years ago, five years ago, whenever you started," DeJonge Schulman said. "It has changed so much. The work you're doing has had so much impact. And so many people are speaking the language that you're speaking right now. We have an incredible team amongst all of us."
The 2023 Service to the Citizen Awards recognized dozens of federal CX personnel and teams from across government for their dedication to "excellence in delivering services that impact the public's lives and rebuild trust in government."
Among those honored, Alek Sripipatana, a director of data and evaluation with in the Health Resources and Services Administration at the Department of Health and Human Services​, was awarded the government executive of the year award. And, Raza Latif, CEO for NuAxis Innovations, won the award for industry executive of the year.
Wyatt Kash contributed to this report.