Sen. Tester pushes new VA CIO James Gfrerer for priorities
Days into Gfrerer's tenure, Tester wants "a comprehensive and prioritized list of VA IT projects"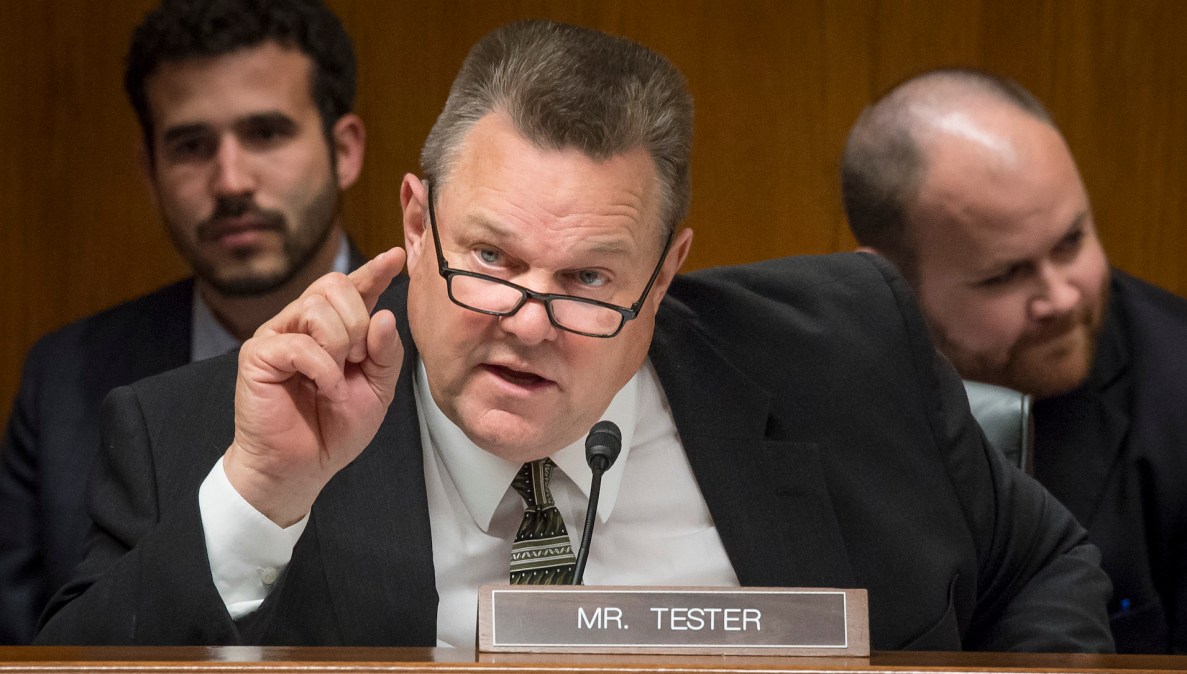 James Gfrerer hasn't been CIO of the Department of Veteran Affairs long, but he's already under the close watch of Congress.
Sen. Jon Tester, D-Mont., penned a letter Jan. 11 asking Gfrerer to "provide a comprehensive and prioritized list of VA IT projects" along with any "metrics or explanations of processes that are used to prioritize these projects."
"There is no doubt that insufficient resources, a chronic lack of transparency, and an inability to effectively prioritize countless competing objectives have led to serious questions about VA's ability to meet the standard of technology necessary to serve our nation's veterans," Tester wrote.
Within that letter, Tester lists the myriad problems VA's Office of Information and Technology has struggled recently: the ongoing work to modernize the department's electronic health record and make it interoperable with the Pentagon's; the recent debacle surrounding a software issue that has left many veterans without housing stipends under the GI Bill; and others.
"I am eager to work with you to solve the litany of problems we have seen from OI&T, and I genuinely believe that we can do so," wrote Tester, the top Democrat on the Senate Veterans' Affairs Committee. "However, any progress towards achieving this goal is dependent on transparency from VA about the Department's true IT needs and the challenges you face in funding and execution."
Tester is likely relieved there's finally a permanent CIO in place at the VA, as so are many of his colleagues on Capitol Hill. The department has been without an official IT chief since the change in administration in Jan. 2017, when LaVerne Council resigned. She was followed, on an acting basis by Rob Thomas and then Scott Blackburn, who resigned in April. At that point, Camilo Sandoval, who had been a controversial staffer on President Donald Trump's 2016 campaign, stepped in to fill the spot.
The president appointed Gfrerer to the CIO position in July. He was confirmed Jan. 3 on the final day of the 115th Congress.